A "Four Doctors" Crossover Begins In Titan Comics' Doctor Who Series On September, And More
We got a picture gallery for the Titan Comics presentation last week at the Diamond Summit in Chicago last week. Now we have a few notes to go with it all, as well as their announcement of a new Fighting American comic book series,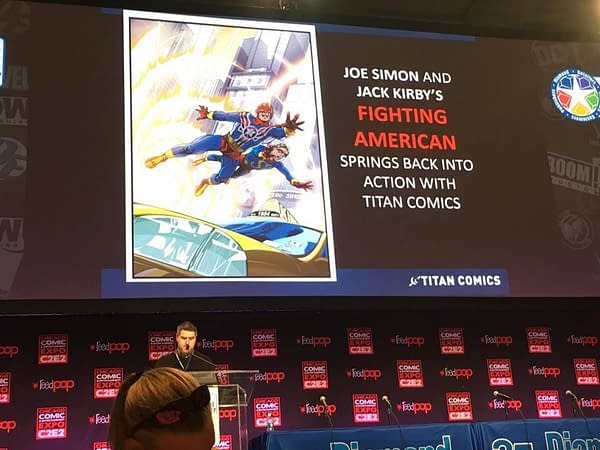 Including a heavy September with the release of Charles Vess, compiling original art from his self published work as The Book of Ballads Art Edition, based upon folktales of English, Irish, and Scottish tradition.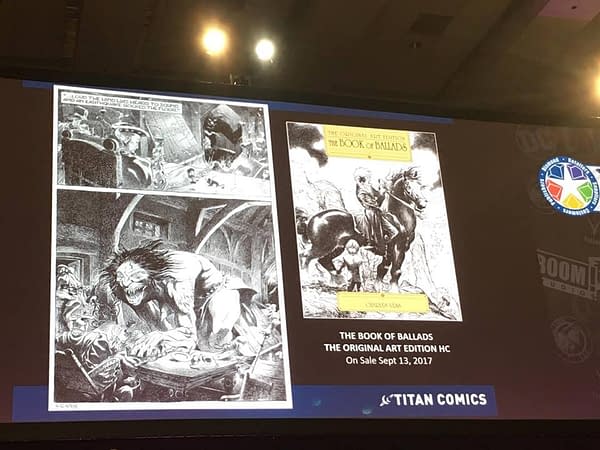 As well as the release of a special Dark Souls: Artist's Edition, showcasing the original pencil artwork of Alan Quah.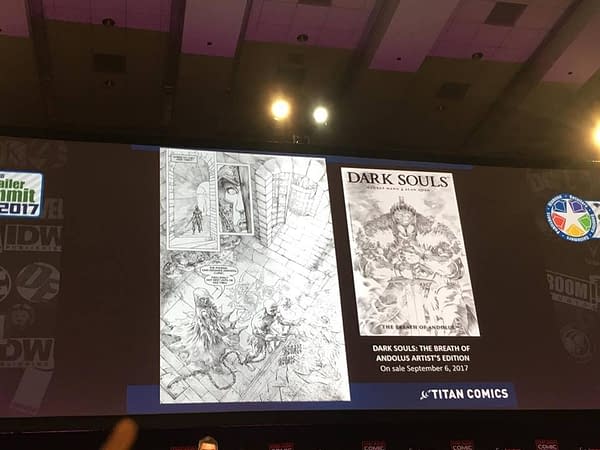 The compilation release of The Bloody Best of Lenore, celebrating 25 years of Roman Dirge's character.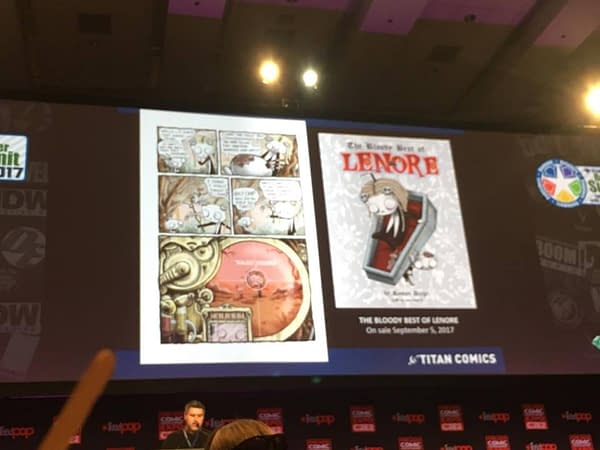 And Doctor Who Comics Day being on September 2nd. With a multi-Doctor story crossing over with Ninth, Tenth, Eleventh and TwelfthDoctor ongoing series, and beginning with a special Alpha issue on Doctor Who Comics Day.