Todd McFarlane is holding a party for the release of Spawn #301 at the Alamo Drafthouse Cinema in Chandler, Arizona, on Saturday October 26th from noon to 5pm and all Spawn fans are invited. Those who can make it to Arizona, that is.
The Spawn Historic 301 event is open to the public and admission is free. The event will feature a free autograph session and selfie-snap with Todd McFarlane, with a red-carpet photo opportunity, event-exclusive Spawn variant cover and a "Special Certificate of Authenticity" to mark this historic moment.
And original Todd McFarlane Spawn art will be given away to the winner of a Spawn costume contest.
The Alamo Drafthouse will also be screening the original 1997 Spawn movie from 5.30pm onwards, a commemorative Spawn comic poster will be handed out with each movie ticket purchased, with Spawn-themed food and drink specials on sale.  There will also be Spawn merchandise includes a Spawn #300 and #301 variant comics, BumBumz vinyl figures, pins, t-shirts, and lanyards, and stores selling Spawn collections.
Todd McFarlane will also be bringing his personal collection of original Spawn artwork over the past three decades.
There's even a Lyft discount with the code GWR301 giving 10% off of two rides to and from the event.
So… anyone fancy going?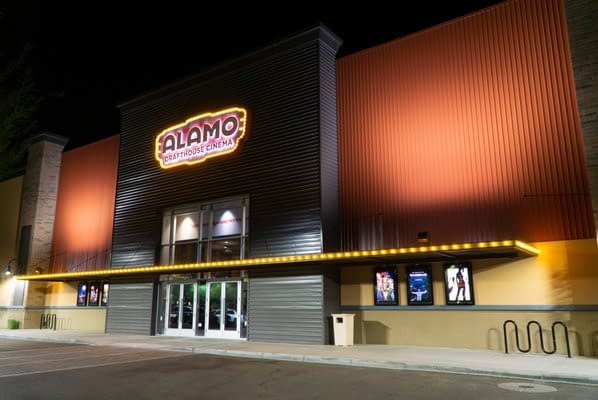 Enjoyed this article? Share it!