In addition to Nightmare Before Christmas: Zero's Journey, new series Hanger and Tarot Cafe receive full volume releases in print. Read below for more details.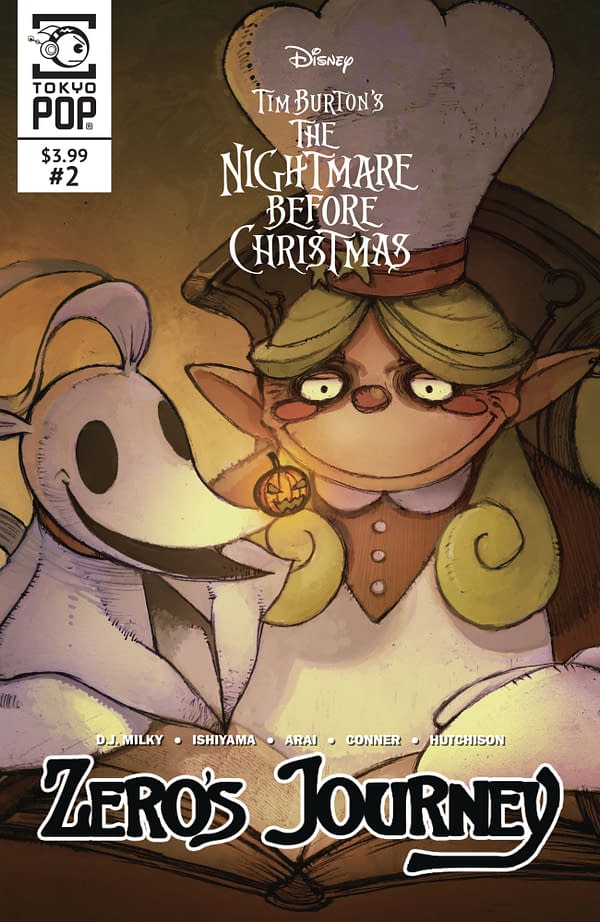 APR181917
NIGHTMARE BEFORE CHIRSTMAS ZEROS JOURNEY #2
(W) Dj Milky (A) Kei Ishiyama (CA) Kiyoshi Aria
When Jack Skellington's faithful pet Zero gets lost, the ghost pup must get the help of the residents of Christmas Town to find his way back. With Halloween plans on hold while Jack mounts a search, will they be reunited in time to save both holidays? In this issue, Zero wanders his way through the snowy forest encountering mysterious new friends on the way. (STL082663) NOTE: No countries actually denied.
SC, 7×10, 32pgs, B&W SRP: $3.99
APR181919
HANGER MANGA GN VOL 01 (MR) (C: 0-0-1)
In a futuristic Neo-Tokyo, crime is rising rapidly in the wake of a new generation of super-drugs capable of enhancing the user's physical and mental abilities. Hajime Tsukomo is a new recruit on a federal task force trained to go after these powered-up criminals. Now he must team up with Zeroichi, a so-called Hanger looking to reduce his own jail sentence in exchange for helping to take down these chemically-boosted bad guys. This is volume 1 of the series. (STL080055) (C: 0-0-1)
MATURE THEMES
SC, 176pgs, B&W SRP: $12.99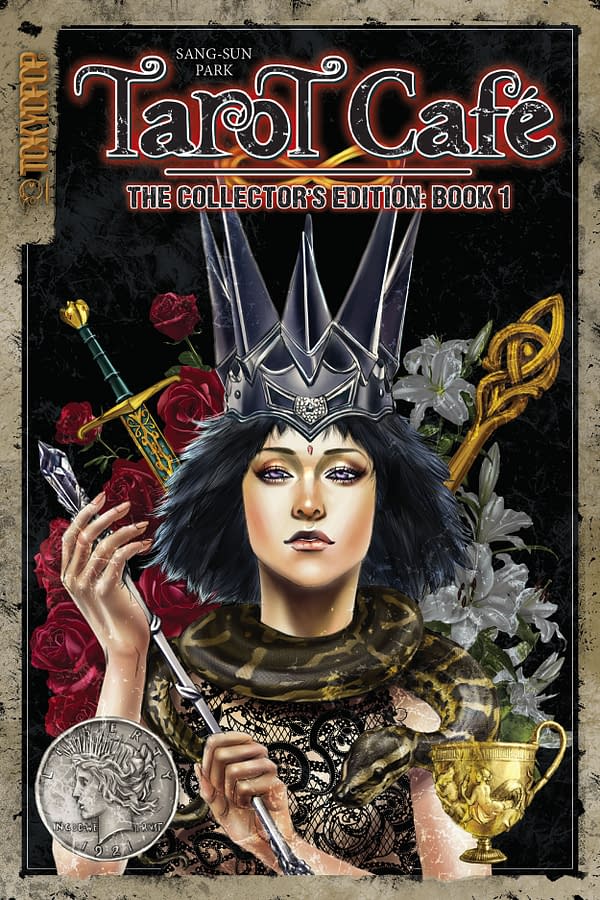 APR181920
TAROT CAFE MANGA COLLECTION GN VOL 01 (C: 0-0-1)
(W/A/CA) Sang-Sun Park
Meet Pamela, a tarot card reader who helps supernatural beings living in the human world. She'll help anyone, whether they're a love-stricken cat, a vampire spending eternal life running from his one true love, an unattractive waitress looking for the man of her dreams, or even a magician who creates a humanoid doll to serve the woman he loves. Although she is good-natured, there is a deep dark secret that she must deal with before she can move on to the next life. (STL082660) (C: 0-0-1)
SC, 5×7, 528pgs, B&W SRP: $17.99
Enjoyed this article? Share it!