Tom Brevoort On The Worst Half-Decade Working At Marvel Comics
Tom Brevoort recalls his wordt half-decade working for Marvel Comics. Can you guess whose time at the publisher it coincides with?
---
I have long been a fan of the exacting turn of phrase of Marvel Senior VP – Executive Editor Tom Brevoort. Unlike my own slapdash use of words and typographic errors, Tom uses words like a scalpel, perfectly precise, with no room for fat. I remember once when I reported on Marvel cancelling the Fantastic Four comics and reducing the prominence of X-Men, something Jonathan Hickman would confirm 100%, Tom Brevoort stated;
"If you start your investigation with the result that you're looking for, you can always make the facts fit the conclusion. That's not the scientific method, that's—well, that's FOX News. And especially when there are interested parties who profit whenever you click-bait into reading headlines about how all of your favorite characters are in danger of being destroyed, maybe consider the source of all of this craziness?"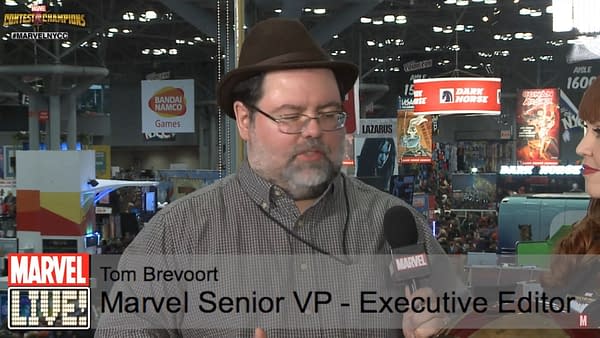 The source, of course, was Marvel employees. Tom knew that, and nothing he wrote denied what was happening, it was just masterful obfuscation. He also added;
"Seriously, if there wasn't a website stirring all of this stuff up, can you honestly say that you would even have noticed anything here?"
I put that on T-Shirts. And on his Tumblr, he wrote
"My denying rumors isn't likely to keep anybody who's prone to paranoia from panicking. But really, does this even seem remotely plausible to people? Does it make any sense? Folks have a very strange idea as to the way a business is run."
Of course, it was all true, that was indeed the way the business was being run. And demonstrates that Tom didn't believe it made any sense. But that was then. In his new newsletter celebrating a year of Substack, he talks about why he stuck with Marvel during the nineties given all the excesses, bankruptcy, firings and company politics, he adds "The truth is that, while that decade was maybe no bed of roses, every decade you might choose to be at a company like Marvel has its own challenges and difficulties. For me, I would say that the first half of the 2000s was a lot more stressful and unpleasant than most of the 1990s."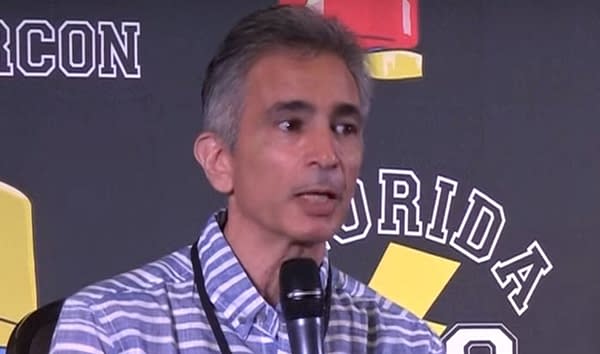 The first half of the 2000s. Bill Jemas was made President and CEO – Publishing, Consumer Products and New Media at Marvel Enterprises between 2000 and 2004 and took a micromanagement role to the editing of Marvel Comics. Often upending plans for comic book series in mid flow, throwing spaghetti at the wall to see what stuck and then blowtorching what didn't, and taking to nascent social media to go to war with DC Comics- and sometime his own staffers and creators. Tom already gave us some details previously, regarding the U-Decide days… before Bill Jemas was deposed by Avi Arad.
I am just hoping someday we will get aBrevoort memoir entitled "Bill Jemas – My Part In His Downfall." Tom adds "But that's easy for me to say in retrospect, because I survived the massive layoffs of the mid-90s and I survived the bankruptcy and all of the other things. And I was young and dedicated to the characters and the work. And this whole Newsletter will be full of best memories over time, as well as some not-so-wonderful memories. That's part of what you read it for, right?"
It is, yes Tom. Now do Bill's final days…
---
---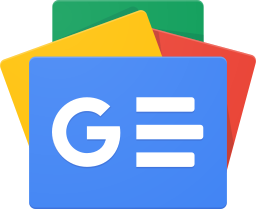 Stay up-to-date and support the site by following Bleeding Cool on Google News today!