Posted in: Comics | Tagged: 21st century fox, cancelled, fantastic four, HRL, jonathan hickman, marvel
---
Jonathan Hickman Confirms Marvel Cancelled Fantastic Four Over Fallout With Fox (UPDATE)
George Marston has written a most remarkable article for Newsarama looking at the continued lack of publication of the Fantastic Four, interviewing a number of those involved and coming to a conclusion by somehow not ever being aware of the considerable coverage Bleeding Cool have given this subject over the years and the debate that raged as a result. A deliberate avoidance or blind ignorance, who knows, but he does at least get one of the final writers of the Fantastic Four for Marvel, Jonathan Hickman to confirm what Bleeding Cool first reported.
In a series of articles, starting in 2014, Bleeding Cool stated that Marvel were going to be cancelling their Fantastic Four comic books as a result of a falling-out with Fox Studios over the perpetual-while-they-keep-making-films license to the Fantastic Four and the X-Men rights that Fox holds. This also included the forbidding of sketch card artists to use the Fantastic Four characters, or Mondo for the posters, removing them from games or stripping them from the Marvel ID posters or statue lines or T-shirts, the deed was done. And aside from what may have been a trademark-enforcing move with Hasbro, that was it for the Fantastic Four and the gaming and sketch card restrictions remain in place this year.
A specific instruction given by the Marvel Chairman Isaac Perlmutter that the comic be cancelled (though they were given the time to do it in the manner of their choosing) and all Fantastic Four licensing was cancelled immediately. Posters were even ripped down from the Marvel offices walls featuring the FF so that he didn't have to see them when he walked through the offices. Marvel staffers, some of whom have never even spoken to Bleeding Cool before or since, got in touch to share their outrage and hoped that exposure would force change — but despite the story getting wide play across the media from THR to Comic Book to Cinemablend to Screencrush to Slashfilm to Nerdist to Collider to Forbes, though not wide enough for George to notice, there was no change.
And so the comic book was cancelled before the Secret Wars event. And in Secret Wars, Jonathan Hickman took Mr. Fantastic, Sue Storm, and Franklin off the board, while the Thing joined the Guardians of the Galaxy, the Human Torch joined the Inhumans and Parker Industries took over the Baxter Building.
And that was that. Executives like Tom Brevoort, however, denied that they would be cancelled due to anything like this, stating that the only reason such a comic would be cancelled was down to sales. At the time, he said:
"My denying rumors isn't likely to keep anybody who's prone to paranoia from panicking. But really, does this even seem remotely plausible to people? Does it make any sense? Folks have a very strange idea as to the way a business is run."
And certainly, I was aware that there was a strain of thought at Marvel from some people that the FF comics were only published out of some kind of nostalgia and that the brand could do with a rest. But they were a minority view at the publisher and it took the edict from Ike Perlmutter to kill the first family of Marvel.
At ComicsPRO this year, Tom Brevoort was still doubling down on the sales explanation for the continued non-publication of the series. But in the Newsarama article, he is directly contradicted by Jonathan Hickman. Who seems to accept the explanation as very plausible indeed.
George describes a "somewhat surprising lack of Fantastic Four – Marvel's literal first superhero family" which, if he'd googled once, shouldn't have been a surprise. And quotes Hickman as saying:
"I think it's pretty common knowledge at this point that Marvel isn't publishing Fantastic Four because of their disagreement with Fox…"
Pretty common knowledge it seemed to everyone but Tom Breevort and George Marston! Well, George didn't:
And remember when Tom Brevoort said?
"We are publishing Fantastic Four. Next month, we will be publishing Fantastic Four. A year from now, assuming that it's still selling well, we will be publishing Fantastic Four."
Well, Hickman said:
"We knew a year or so out that the Fantastic Four as a property wasn't going to be published at Marvel past 2015."
Ooooh! UPDATE: George now appears to be saying that he was aware of the pieces but…
Except, of course, that in his article, he did use hearsay!
---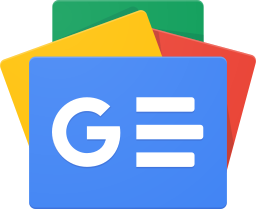 Stay up-to-date and support the site by following Bleeding Cool on Google News today!