Earlier this year, Boom Studios announced #SevenSecrets. the first creator-owned comic from DCeased writer Tom Taylor along with Power Rangers artist Daniele Di Nicuolo as one of the company's elite "Must Read" series. The company took it a step further, comparing it to Dr. Kieron Gillen and Dan Mora's Once & Future #1 – you know, the issue that went to an eighth printing despite already being a member of Boom's 50K Club and the best selling creator-owned launch in the publisher's history. As we told you last week, the same debut issue is now selling upwards of $199.99 if you have the right cover.
Well, it looks like Tom Taylor is already teasing the release of Seven Secrets, which looks to be in stores this August, with a series of daily character reveals featuring art by Di Nicuolo and ominous text asking fans "What are the #SevenSecrets?" (even though Taylor's well aware none of us could have those answers):
What are the #SevenSecrets?@boomstudios @imkota. Next. Week. pic.twitter.com/gBJQq4o05P

— Tom Taylor (@TomTaylorMade) May 8, 2020
What are the #SevenSecrets?
Amon and his army will kill for them.@TomTaylorMade @imkota @boomstudios pic.twitter.com/hh0qFfvqYr

— Daniele Di Nicuolo (@imkota) May 11, 2020
The timing couldn't be better for the series, with seemingly every Boom #1 selling for increasingly high prices that seem to have no ceiling with fans speculating over which will become the latest series to be scooped up as part of the company's First Look deal with Netflix… or perhaps land with their new friends at Disney, where they join Marvel as the only comic book publishers with content on Disney+. Don't forget that we've got Faithless II #1 from Boom in stores on June 10, which we've repeatedly warned you is likely to be underordered – even after becoming one of the biggest creator-owned success stories of 2019 by doubling orders at FOC and still selling out.
It's also the hottest time in Tom Taylor's career, with DCeased: Dead Planet finally in stores next month and a new Superman-related project likely hitting stores this summer as well, meaning Taylor could very well be the hottest writer of the year. So now we're wondering – can retailers order high enough on Seven Secrets #1…or will we be back here in August talking about Seven Secrets #1 as the newest top book with readers and speculators, like so many other Boom #1s before it? It's Tom Taylor's year… and that's no secret.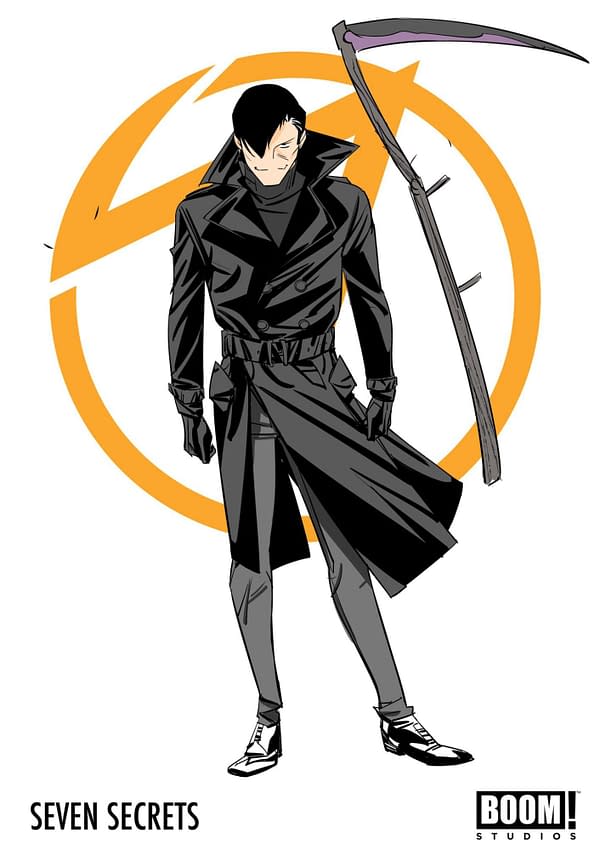 Enjoyed this article? Share it!