Netflix Speculators Pay $200 for Once & Future #1
Last year, Boom Studios started their breakout year with Faithless #1 doubling its orders at FOC and becoming one of the biggest creator-owned launches of the year. But months later, Doctor Kieron Gillen & Dan Mora's Once & Future #1 debuted, setting a company record for it's biggest creator-owned launch and joining its prestigious 50K club.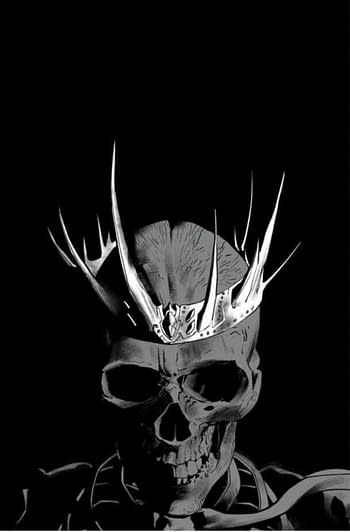 Even with full returnability and retailers ordering at record-breaking numbers for a Boom series, the series still went to a mind-boggling eighth printing. That should've been the end of the story…but then came Boom's first-look deal with Netflix. That led to CGC graded copies of Bone Parish #1 selling for $120, Black Badge #1 selling for $125 and The Red Mother #1 selling for $175. Even raw copies of Something is Killing The Children #1 were selling for over $30.
But now Gillen & Mora have come to take their crown, as Once & Future #1 is the hottest book with collectors once again. The highly sought after NYCC variant recorded a CGC 9.8 sale at $199.99 and you can expect further copies to sell for that much…if not higher. Don't sleep on the 1-per-store, which has sold multiple CGC 9.8 copies at $150 very recently. Then there's the main cover that has seen CGC 9.8 copies selling as high as $90, though there have also been recent sales for $70 and $60. But don't forget that you can still get raw copies for $10, though that's still more than double cover price.
The book to keep your eye on is Once & Future #1 Second Printing Variant, the rarest non-convention cover of the debut issue, is selling raw copies at $31.14 and should rise in price very quickly, if you can somehow find a copy. As every big Boom Studios launch from 2019 continues to be in demand, fans will surely be looking to Faithless II #1, the sequel from Brian Azzarello and Maria Llovet on June 10. But as Once & Future #1 shows, there's still big interest in Boom launches even nearly a year after their debut. Will retailers order high enough on this new launch – including the highly coveted erotic variant – or will speculators be the ones to benefit the most from underordering another big Boom #1?