Vampirella/Red Sonja #2 is out tomorrow from Jordie Bellaire and Drew Moss, with colours and letters by the Double Rebecca team of Rebecca Nalty and Becca Carey and published by Dynamite. In which Red Sonja, brought to the modern-ish age finds herself bathed, towelled and in bed surrounded by cheeseburgers. She has never had a cheeseburger before…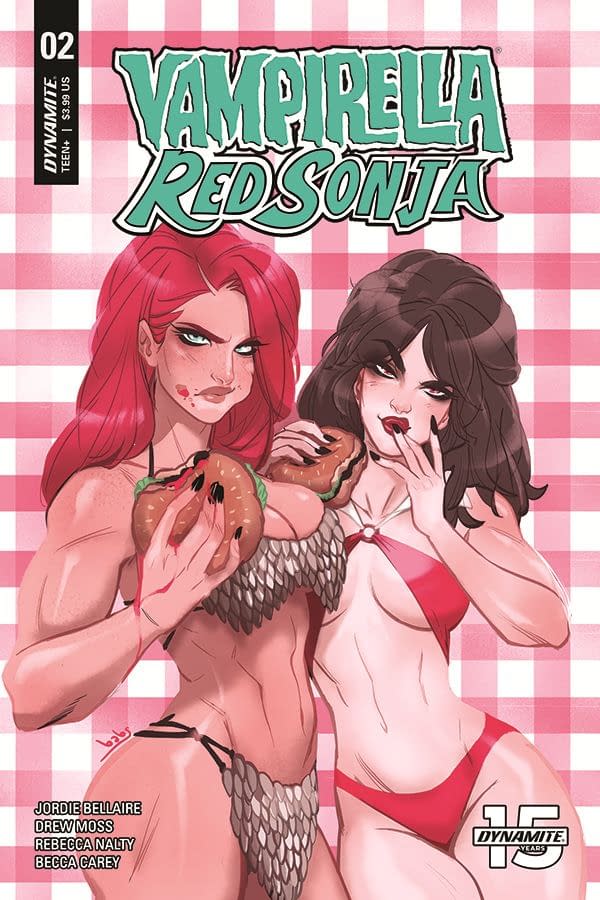 It also may explain the cover which, in a break from comic book tradition of late, actually has something to do with what's going on inside the comic book. Rather than just inspiring it… How many other comic covers include their protagonists eating burgers? And that actually follow through in the comic book?
So yes, here's a preview of Vampirella/Red Sonja #2 you won't see anywhere else. Because no one else finds the idea of Red Sonja eating burgers in bed a valid reason to run as a news story. I presume they both asked for their burgers rare…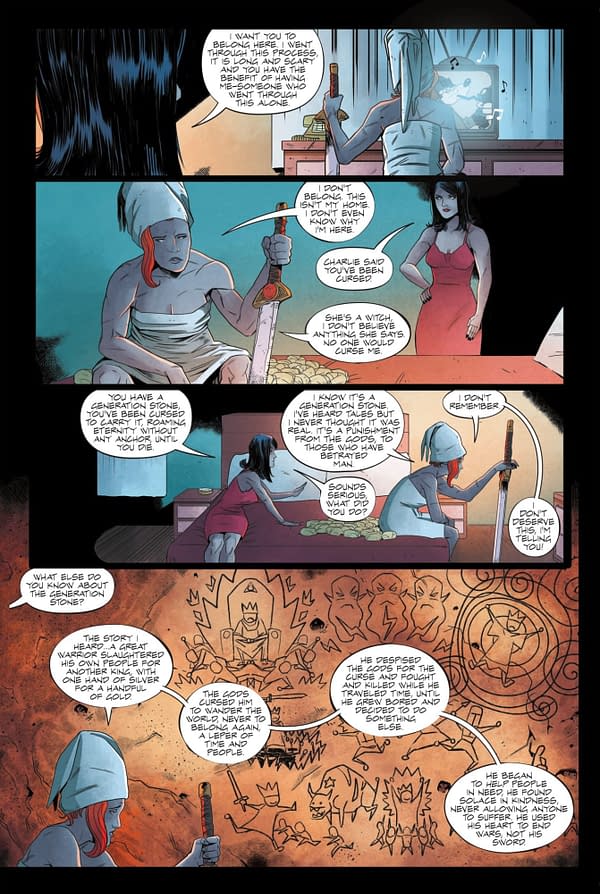 Enjoyed this article? Share it!