Posted in: Comics | Tagged:
---
Top Shelf's Brett Warnock Returns to Comics On His Kitchen Table
Brett Warnock co-founded comics publisher Top Shelf with Chris Staros. When IDW bought out Top Shelf almost four years ago, he left the company – and the medium entirely.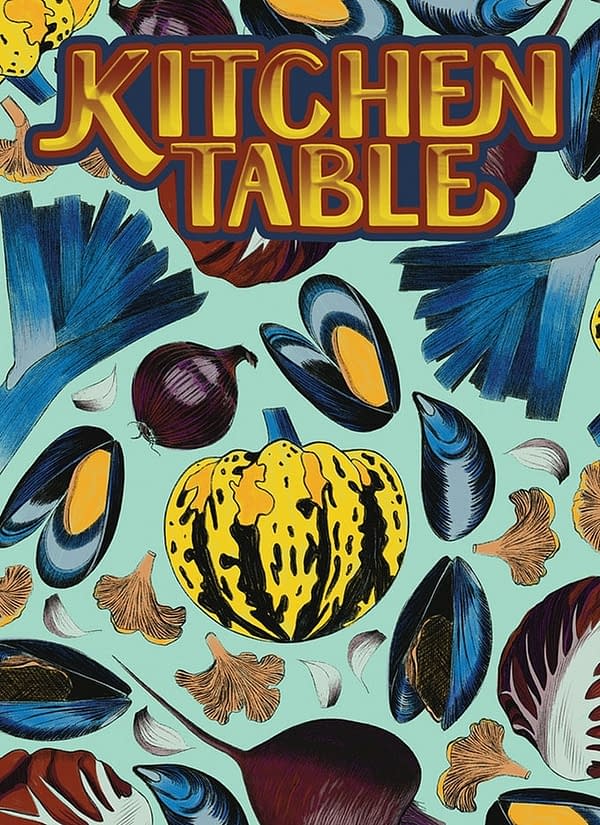 And now he returns. With a new project, Kitchen Table Magazine. A new print and digital publication that 'connects adventurous souls, curious cooks, and enthusiastic eaters with writers, artists, cartoonists, and photographers who investigate not only the how-to's of cooking, but the whys of eating and our emotional connection to food and place.' And it's being funded on Kickstarter.
Food for thought. And possibly for Dirk Wood of IDW's FullBleed publication…
"The first issue is ready to go—it's a lush and beautiful thing, both eye candy and brain food. I've backed 17 Kickstarter campaigns over the years, and I love how they've leveled the playing field for creatives; it's a great space for us to show off the magazine to new readers, and launch our subscription drive," said Warnock.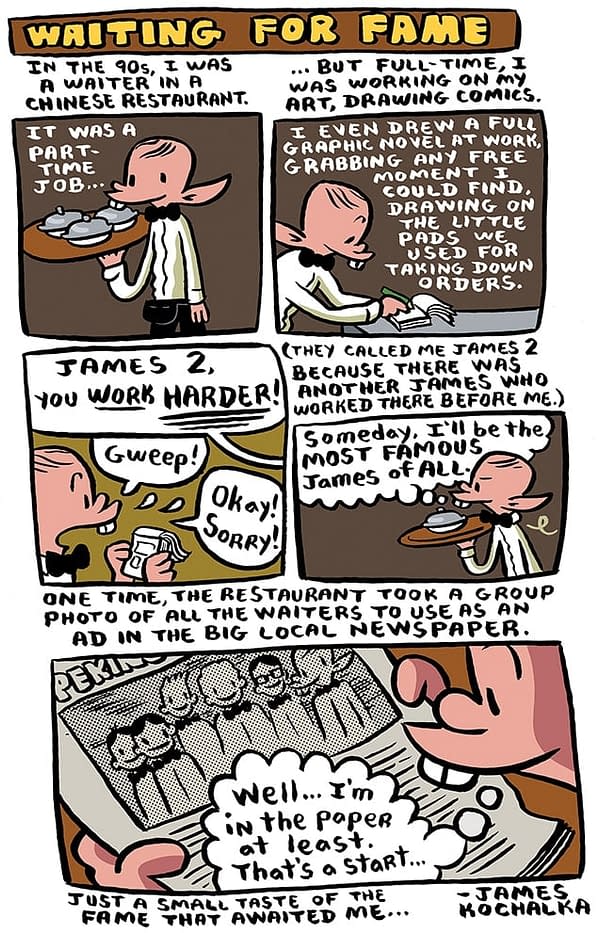 "This is wonderfully full-circle for me. Issue #1 has a new comic by James Kochalka, who was one of the first indy cartoonists I published over twenty years ago. Plus I get to work for the first time with comics veterans whose work I've long admired, like Jim Mahfood and Dan Zettwoch, as well as emerging talent like Erin Nations. Needless to say, given my background, comics will represent."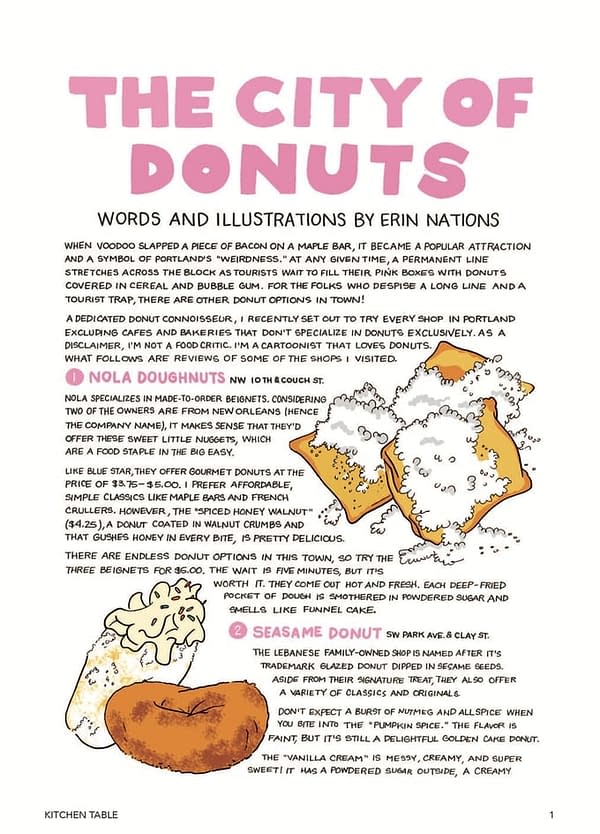 Kitchen Table Magazine's Kickstarter is now live… You can also preview Kitchen Table at its website www.kitchentablemagazine.com.
Kitchen Table Magazine
edited & published by Brett Warnock
– $10 US
– 80 pages
– saddle-stitch binding
– 6.75" x 9.375"
– Luxe matte finish
Holiday gift subscriptions come with a card signed by the publisher.
The print edition will be available on newsstands in January 2019.
---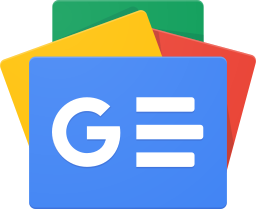 Stay up-to-date and support the site by following Bleeding Cool on Google News today!