Posted in: Comics | Tagged: Comics, HRL
---
Tyler Kirkham Has Pitched A Superman Graphic Novel To DC Comics
You know when you go through your notes from a comic convention and find a few that you utterly forgot? Mea culpa on this one.
As mentioned before when we announced that the New 52 Deathstroke team of James Bonny and Tyler Kirkham were doing a Deathstroke story in upcoming issues of Superman: Kirkham said at London Super Comic Con that as far as he was concerned, Deathstroke was a title that didn't need Rebirthing, and he was quite happy with the New 52 version. And I wondered, could this would be a way of revisiting a little of that New 52 Deathstroke spirit? The panel that Tyler Kirkham was on, alongside Guillem March and Terry Dodson, was meant to talk about the DC Rebirth. But none of the panelists were able to answer any questions about it, because they simply didn't know. That was a question for writers, and they weren't any on the panel. They just drew the scripts they were given, and felt impotent.
Dodson talked about being hired to do the variant covers of Superwoman, but not being told until publication that the comic wouldn't star Lois Lane as Superwoman. He said that the artist had been tricked, as well as the audience.
While Guillem March expressed concern for reboots getting rid of the good as well as the bad, with no guarantee that the reboot will be better. And that he used to be able to just draw Batman and Wonder Woman and now needs reference to keep up with the visual changes to the characters. And Tyler Kirkham talked about messing up the Superman chest all the time, and constantly getting notes to go back and fix it. Dodson had similar issues with Justice League Rebirth images, but was able to fix them in Photoshop.
All this talk about not having control led me to ask the panel: would they consider writing as well as drawing stories? Given that DC Comics has given that possibility to Francis Manapul, Patrick Gleason, Francesco Francavilla, Bryan Hitch, Phil Jimenez, Tony S Daniel and more.
Dodson said yes, but only if it was creator-owned. But Tyler told us that he had pitched a Superman graphic novel to DC that he would write and draw, but would only commit to it if he could have no fixed deadline to finish. Writing and drawing comics, Kirkham wondered how people had the time to do both.
Nevertheless, Tyler Kirkham Superman graphic novel? Probably with a classic 'S' on the chest? Would you be up for that?
---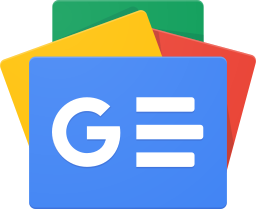 Stay up-to-date and support the site by following Bleeding Cool on Google News today!