UltraSabers Ejected From Phoenix Comicon After Reluctance To Comply With New Weapons Sales Directive The fallout at Phoenix Comicon after convention attendee Mathew Sterling was arrested in the possession of several weapons continues. In the aftermath of the incident, Phoenix Comicon had updated its rules to forbid the carrying of any weapons real or prop, regardless of their fabrication (meaning foam props were banned as well as those made from metal or wood). Since many vendors also sell weapons, they also included a directive on such sales:
Purchased props will be wrapped by the vendors and must remain so while they are on-site. We encourage you to take your purchases to your car or hotel as soon as possible after purchase.
One major vendor at the event is the popular Ultrasabers, who sell custom-built lightsabers. When directed to store their sales in bags, they took exception to the rule of having to hand over sabers in as UltraSaber described it "trash bags", however they did wind up complying. At the end of the day on Friday, Ultrasabers was told by convention staff that they had to pack up their booths and depart the convention center while under watch by security.
In protest, booth staff returned with new badges on Saturday morning and circulated the following flyer: The point about wanting to leave early on Friday due to low attendance is curious, since the booth has been present at past conventions with lower attendance numbers, and it's even more atypical for a vendor to ask for a refund of fees on a Friday. As word of the flyer spread, Phoenix Comicon released a statement of their own:
Thursday night, Phoenix Comicon, in conjunction with Phoenix Convention Center staff and the Phoenix Police Department issued policy changes for Phoenix Comicon, including a prop weapon ban, security line bag checks, and new protocols for vendor sales of weapons and prop weapons on-site.

Lee Palmer, Director of Operations, and his team informed all vendors of the new procedures, which include the mandate that all weapons be securely wrapped by the vendors prior to sale. The team also held a mandatory meeting for all applicable vendors on site on Friday morning to assist with the transition. UltraSabers did not send a representative to this mandatory meeting.

On Friday, UltraSabers refused to comply with procedures, in violation of their contract. Despite the new protocols for weapon sales inside Phoenix Comicon, UltraSabers continued selling unwrapped weapons throughout the day on Friday after multiple requests from Convention Center staff, Phoenix Police Department, and Phoenix Comicon Staff.

On Friday night, Phoenix Comicon staff approached UltraSabers regarding their refusal to comply. UltraSabers representatives became combative with Phoenix Comicon staff and with Phoenix Police Department officers. Subsequently, they were asked to remove their exhibits and exit the building. UltraSabers was issued a full refund of the cost of their exhibit space and a check was issued to them onsite before they left.

This morning, representatives of UltraSabers managed to secure badges to enter the premises and distribute propaganda flyers claiming compliance with our procedures and accusing Phoenix Comicon of refusing to grant a refund. At this time, no decision has been made regarding UltraSabers's eventual return to Phoenix Comicon or other Square Egg Entertainment events.

We appreciate the patience and understanding of all our exhibitors in complying with these new policies to ensure the safety and enjoyment of all our attendees. For additional information, please contact Kristin Rowan, Director of Marketing, Sales, and Public Relations.
So there does seem to be a disconnect between the descriptions of if the vendor fees were refunded or if they were not. We've reached out to UltraSabers for further comment on that point and will update this story when and if we hear anything back.
---
---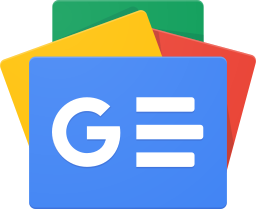 Stay up-to-date and support the site by following Bleeding Cool on Google News today!