'Aladdin' Grants Wish of Being Enjoyable, But Can't Escape Origins [Review]
It's become clear with the changing of the content landscape that Disney has long since abandoned hope of doing what'd it had done for nearly a century – re-releasing their classic films every few years to bring in another round of box office revenues. So instead of still having the originals, we're stuck with their determination of do-overs of their greatest hits in various live-action formats. They've ranged in quality from the horrid pair of Alice in Wonderland films to the genuinely good Jungle Book. Aladdin, winds up falling closer to the latter side of that scale.
Every one of Disney's animated classics come with a great deal of legacy behind them. It's been a full generation since the original Aladdin came to the big screen in 1992, which along with Beauty and the Beast helped renew the primacy of Disney and its films. In addition to its general status of one of the animated pantheon, elevated by the legendary comedic genius of Robin Williams as Genie. His improvised moments helped breathe a freshness into the film that has kept it unique.
It's the memory of his contributions to the original that caused no little trepidation when it was announced that Will Smith would be the one granting the wishes this time around. His body of work is enough to prove that while he has the ability for great performances (The Pursuit of Happiness), it's been a while, and we're still recovering from After Earth.
However, each film deserves its own fair shake, so let's try to set aside the memories and watch what we've got in front of us now. Naomi Scott as Princess Jasmine delivers a workable acting performance, but levels up to really solid when it comes to her musical numbers. Smith as Genie actually does work far better than I'd expected. He doesn't try to go over the top (which could have easily been trying to just emulate Williams original), instead he swings for the fences with the feeling that he's having the time of his life, energetically being this larger than life magical creature. His singing is fine, the delivery and humor feel genuine rather than a recreation. There have been fewer deltas off of the prior version than there were with Jungle Book. Those are are present revolve primarily around Jasmine's being a 21st-century version of a Disney princess – notably that she wants to become Sultana when the time comes (read: when her father dies). She's given a new song, "Speechless", which is revisited a few times which carries a theme of refusing to be silenced when she needs to speak out against evil or oppression. The song is good, but light years shy of "Let It Go". It also doesn't entirely fit alongside the originals, with a bit too much of a modern flavor to the piece.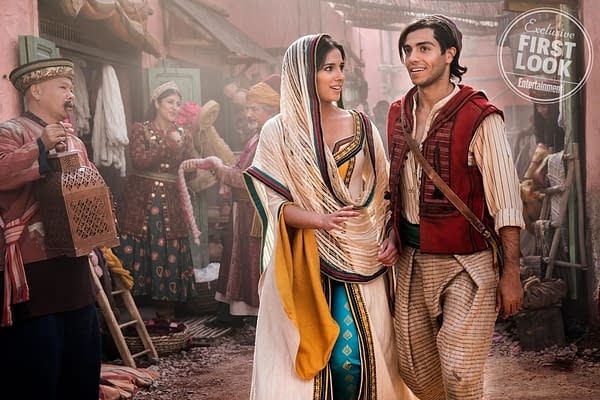 If there's a weakness to the film, it's definitely Jafar (played by Marwan Kenzari). He's too static and unremarkable as a villain, he never oozes menace and evil the way his character needs to. Rather than a Wormtongue, he's just a cutout delivering lines with a staff. Oddly of anything, his cobra-headed staff that he uses to hypnotize and control those who oppose him barely has any effects applied to it. Rather than the eyes glowing distinctly, they barely shine red, and the effect is all but lost. His parrot minion, Lago, has more performance depth than he does.
To a lesser degree, Aladdin (Mena Massoud) himself is also a bit too typecast to be effective. With all the effort to set up a more realistic setting (with more appropriate casting and costume choices), he is a street rat. Unfortunately his look is too spot-on that of a CW-series star. Young, dashing, and with the worst version of a millennial's air of self-entitlement wrapped around him. He's not bad, but he's unremarkable, which is again a challenge when he's supposed to be the counterbalance to Jasmine.
That the story is now far more around Jasmine's story arc than it is Aladdin's, and so that keeps it fresh and interesting enough to largely enjoy the full two hours of running time.
Aladdin is now in theaters everywhere and is rated PG (for some mild action and peril).
---
---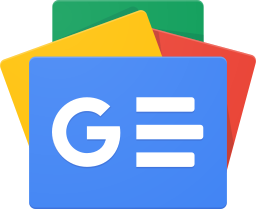 Stay up-to-date and support the site by following Bleeding Cool on Google News today!