Unlock Your Potential To Conquer Life
We each have a special talent.
Your talent might not be the same as mine. In fact, it probably isn't. How cool is that?
These talents are important. They're powerful.
A person who develops his talent, embraces it and knows how to use it can accomplish anything necessary.
Look at professional basketball players. They've honed their talents so well that they're payed millions of dollars just to use those talents to play the game they love.
A basketball player is a person who has taken the time to develop his unique talents. Those talents are valuable for doing more than just playing basketball. That's what Ja'Ron must learn when he's released from his team and must find the money to pay for an experimental cancer treatment that will save his coach's life.
See how he does it in Let Me Go, a weekly serial starting in the November 2 issue of the Aces Weekly comics anthology.
Aces Weekly is similar to Ja'Ron in the way it has embraced its own unique talents. Aces Weekly is a completely digital anthology. It has embraced this fact and formatted all of its comics in a landscape orientation that allows creators to deliver lush widescreen visuals that you won't find anywhere else. Aces Weekly lets you step into the future and enjoy comics formatted to be read on your widescreen television, iPad or telephone.
Let Me Go artist Eddy Lyle is utilizing the widescreen format to it's fullest potentiality. He's crafting visuals that will take your breath away. I've included art from a previous version of LET ME GO. You can see how Eddy takes full advantage of the vertical format to create an awe-inspiring page. Imagine what he'll do working in widescreen!
The second major appeal of the Aces Weekly is the freedom it offers creators. David Lloyd (V For Vendetta) encourages creators to push the limits of the comics medium in their stories for his anthology.
Eddy and I have some amazing things planned that you just aren't going to find in a comic book from one of the large corporations. Anything can happen in Let Me Go. We are going to entertain you in ways you've never imagined.
How many times can you read the same story with the same tropes and the same beats and the same banal dialogue?
Let Me Go will stimulate your brain by venturing into the unknown! New ideas and new ways of doing things will percolate through the strip in such a way that you'll find an exhilarating surprise crouched to lunge into your mind's eye as soon as you look into our pages!
Every week will bring you something new and interesting. You'll always have something to look forward to reading. Don't wait an entire month for a new chapter of your story. Subscribe to Aces Weekly and get new installments of Let Me Go every week!
Can Ja'Ron figure out how to utilize his special talent before his coach succumbs to terminal illness?
Find out in Let Me Go in Aces Weekly Volume 19 on November 2!
---
---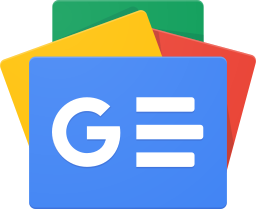 Stay up-to-date and support the site by following Bleeding Cool on Google News today!