Vagrant Queen #3 Review: Another Magdalene Visaggio Triumph
[rwp-review-recap id="0"]
Elida is tired of Stelling's lies, and she knows he is planning to betray her. They now fight for control of the Winnipeg. Elida gets control of the situation and seems to calm Stelling down, but he won't stop. We see how Elida and Stelling first met, as the Vagrant Queen decides the fate of this scoundrel.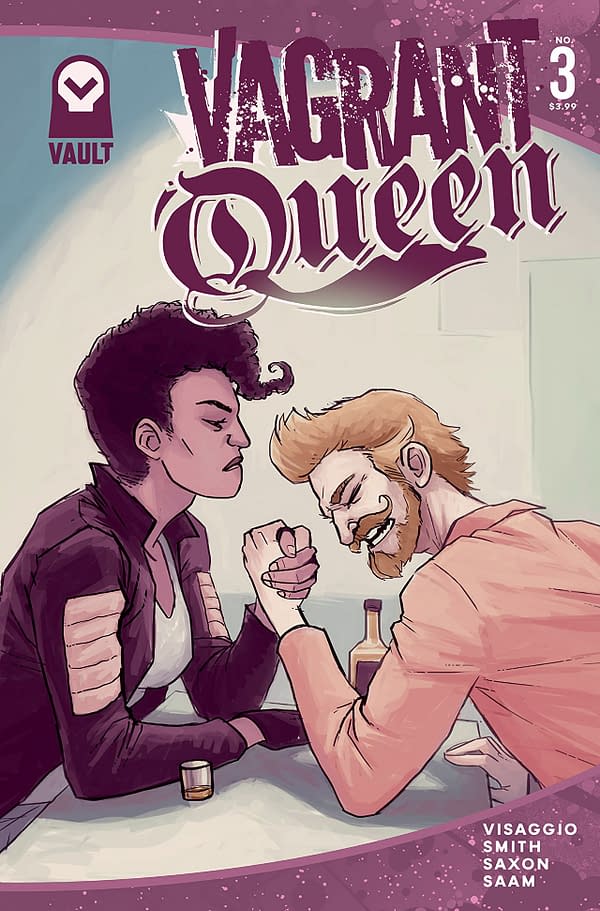 Vagrant Queen #3 continues the build-up of momentum of this series, giving the reader another strong issue, this time focusing on the relationship between Elida and Stelling.
Something immediately refreshing about this comic is how ruthless its characters can be. Elida can be cold, and Stelling is a genuine scoundrel instead of a "rogue with a heart of gold." It's done while still leaving the characters believable and compelling; it doesn't go too far in the other direction by making them irredeemably monstrous.
What is done with Stelling reads especially fresh. I don't want to spoil too much (even if the comic is weeks old by now, sorry about that by the way, hectic month, trying to catch up), but Stelling doesn't fall into the Han Solo archetype. He is genuinely out for himself and his wants.
Elida's response to this isn't endlessly forgiving or shrugging of shoulders. She has self-preservation instincts and goals of her own.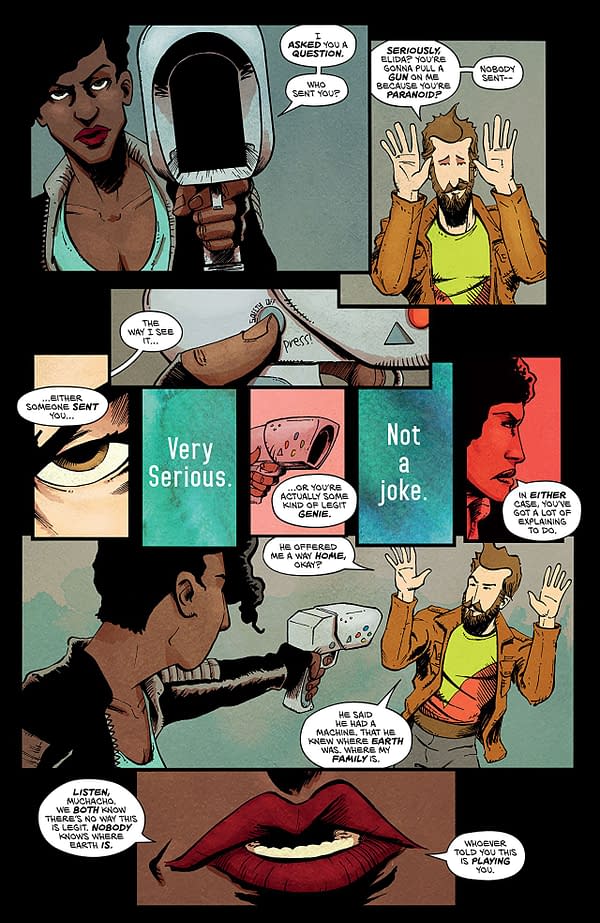 Jason Smith once again contributes good artwork, giving the universe of Vagrant Queen a distinct and gritty aesthetic to match the rogues and scoundrels our story follows. Action and emotion are especially depicted well. Harry Saxon is a good color artist who balanced the outlaw and sci-fi pastiche well.
Vagrant Queen #3 is another success in this fledgling sci-fi series' run. Magdalene Visaggio continues to show her storytelling prowess, and Smith and Saxon put together great visuals to go with Visaggio's excellent script. This book more than earns a recommendation. Check it out.
[rwp-review-ratings id="0"]
[rwp-review-form id="0"]