Valiant Innovates Glass Comic Covers, Makes Livewire an Ongoing Book
At the Diamond Retailer Appreciation Lunch at San Diego Comic-Con, Valiant Entertainment have been showing off their wares.
We get the new editorial lineup of Valiant.

Faith Dreamside will take the character into the horror realm and really show how she's a major player for Valiant.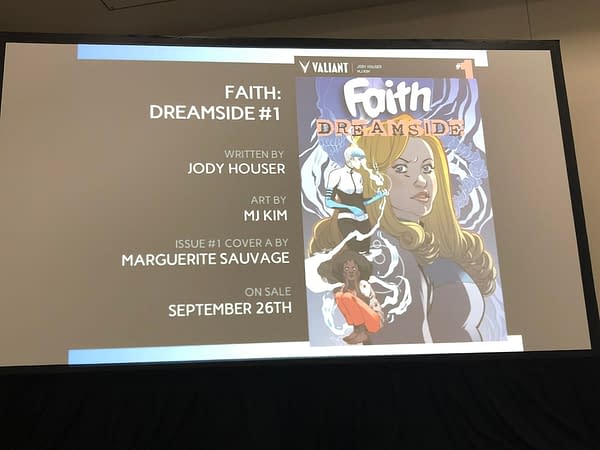 Maria Melnik will be writing the screenplay for the Faith movie. She currently works as a writer for American Gods.
Bloodshot Rising will be the story of the first year of Bloodshot's life, showing where he came from. Ken Lashley says Blooshot is the best work of his career.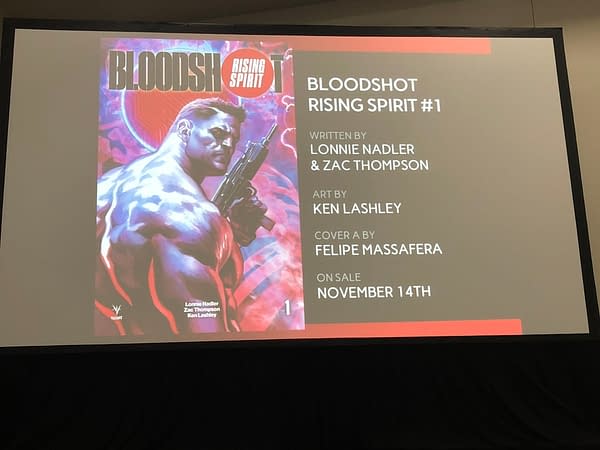 Here are David Mack's cover and Lewis Larosa's character design…
And a new cover program with actual glass covers, with tempered glass variant covers tiered at 1:250.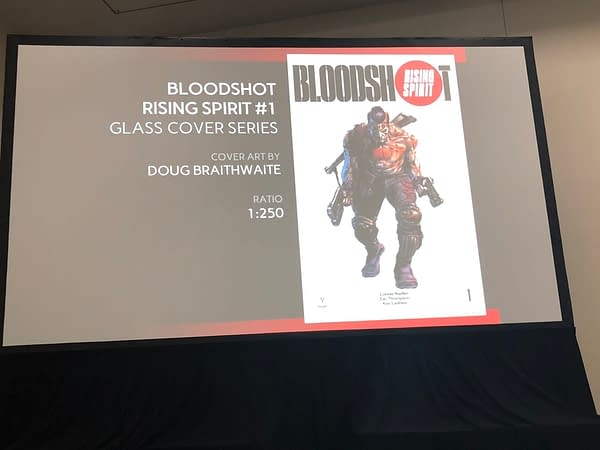 Livewire will get her own ongoing series, intended to be a new readers title, after Harbinger Wars 2. She does not see herself as the villain but nobody knows if they can trust her. We are to expect huge battles, but also a grounded story. And she'll also get a glass cover.
The new Andy Diggle and Doug Braithwaite title Incursion will be out in February.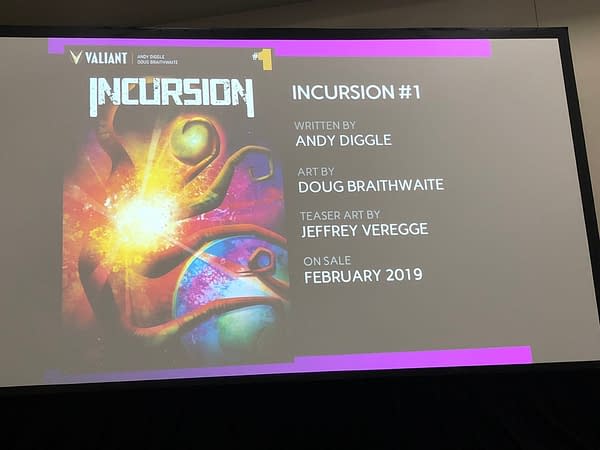 And Life and Death of Toyo Harada is coming in March 2019.
And you can follow other reports – including the Bloodshot movie — from the Retailer Appreciation Lunch right here.