Valiant is making their Free Comic Book Day offering even bigger. The Valiant: 4001 A.D. FCBD Special has been bumped up to 40 pages to include a new excerpt from Faith. The title will also feature looks at Divinity II and A&A: The Adventures of Archer & Armstrong as well as mentioned in the title, 4001 A.D. prelude as Rai collects the heroes of the future for the battle of New Japan.
The Free Comic Book Day special will be available in participating comic shops on Saturday, May 7th.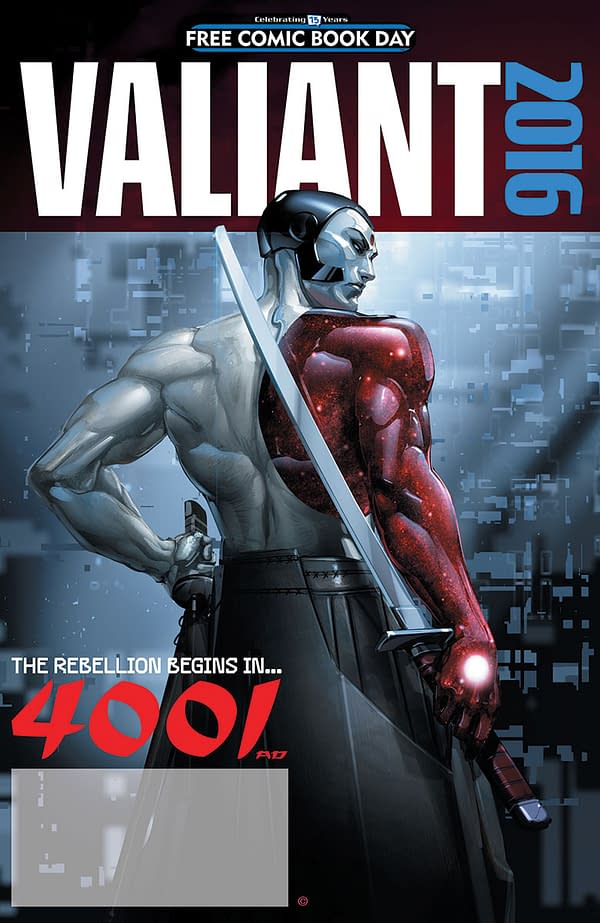 Enjoyed this article? Share it!