Perhaps more so than any other publisher in the industry today, Valiant is known for working ahead. For high-profile series like Bloodshot Reborn and X-O Manowar, the publisher has often made a point of previewing issues as far as 18 months away…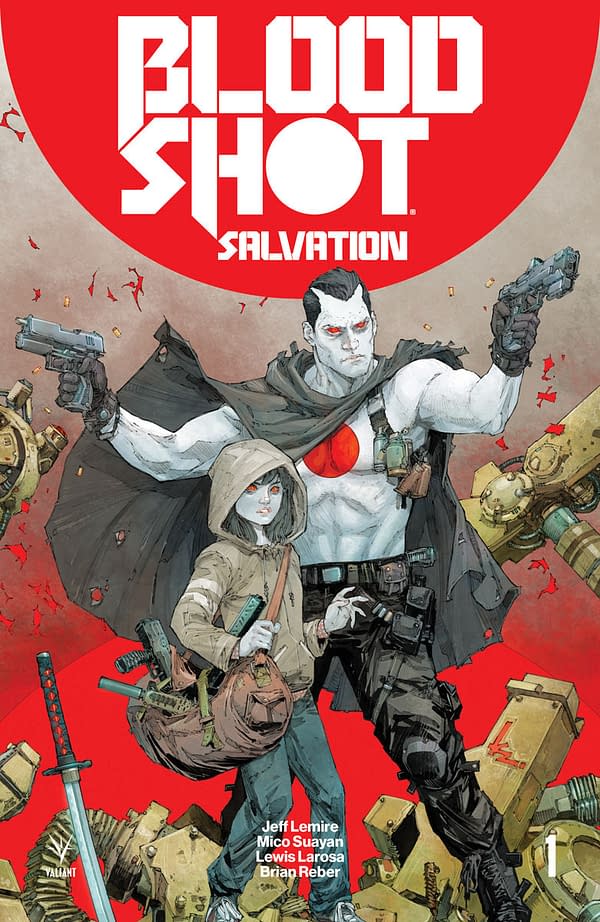 It helps them keep on-time shipping but shows there is a creative vision ahead of what's coming out now. Basiclly, people go back and make stuff tie in better. So it's Jeff Lemire time.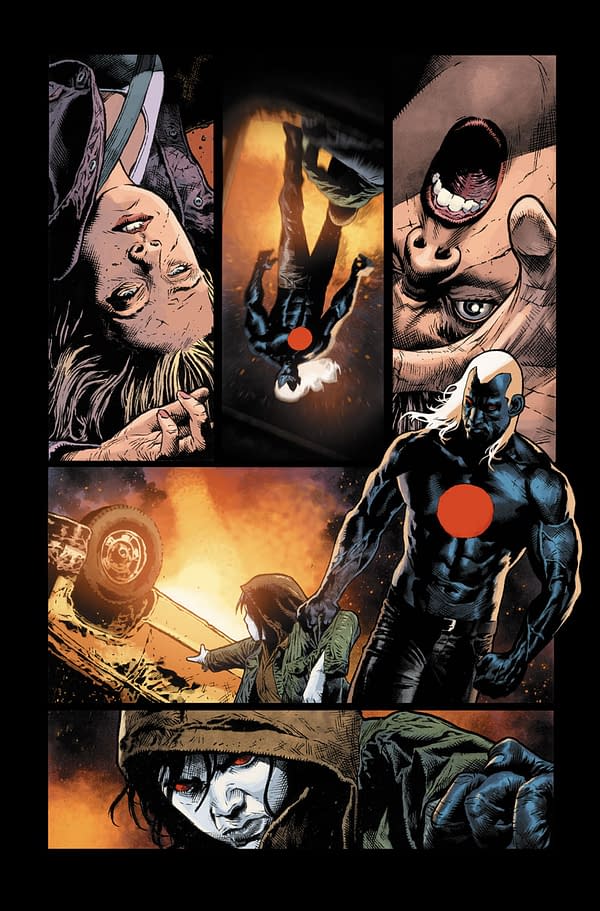 Before he launches The Teriffics at DC later this year, Lemire is returning to Valiant for Bloodshot Salvation – a new ongoing reteaming the writer with his previous collaborators from Reborn, Lewis LaRosa and Mico Suayan…and more than a few surprise guests.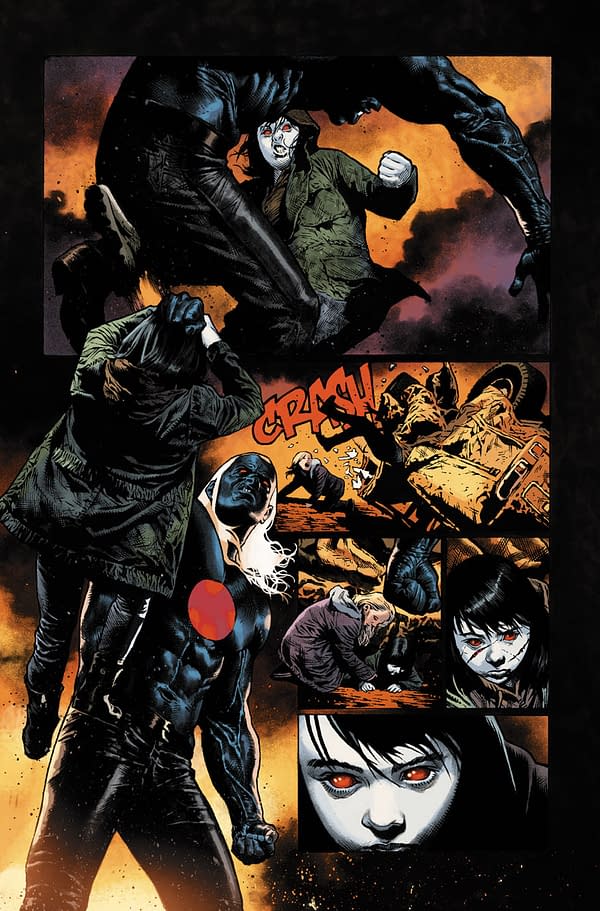 As revealed today at SyFy Wire, Lemire has mapped out the first year of Bloodshot Salvation into three distinct story arcs: "The Book of Revenge" (with LaRosa and Suayan), "The Book of the Dead" (with Renato Guedes), and "The Book of Salvation" (with Doug Braithwaite).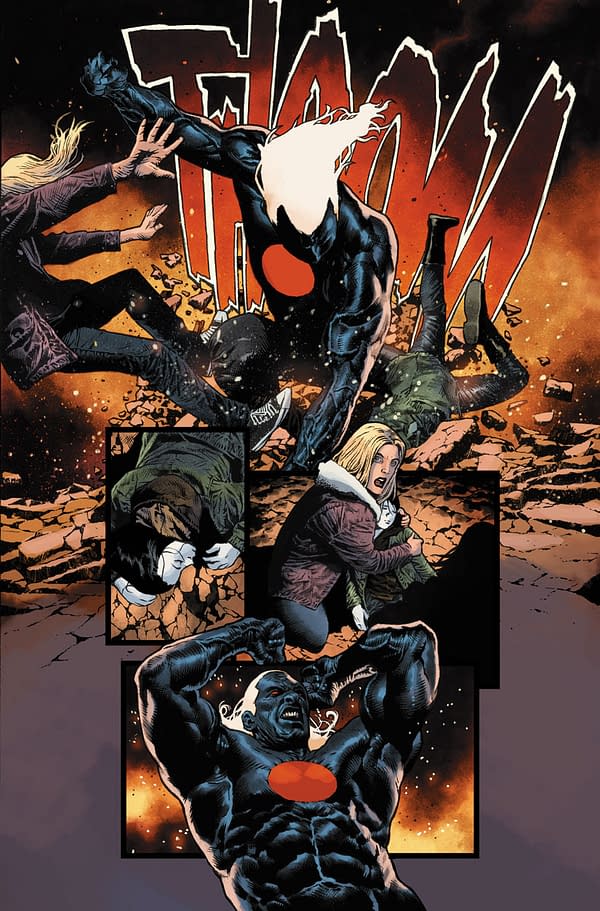 Perhaps more tellingly, the series will also be integrating major Valiant characters and locales – like Ninjak, Shadowman, Dr, Mirage, Punk Mambo and the 4001 A.D. timeline – into Bloodshot's orbit for the first time since The Valiant in 2015.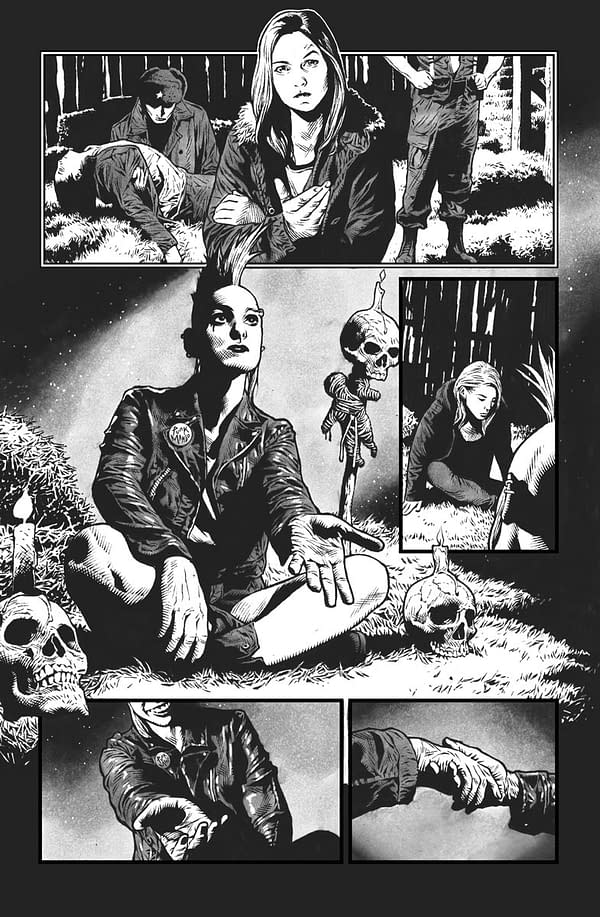 With X-O Manowar off in space, could this series be the main driver of Valiant continuity before the Harbinger Wars 2 event next year?
From the looks of these synopses, it certainly seems that way…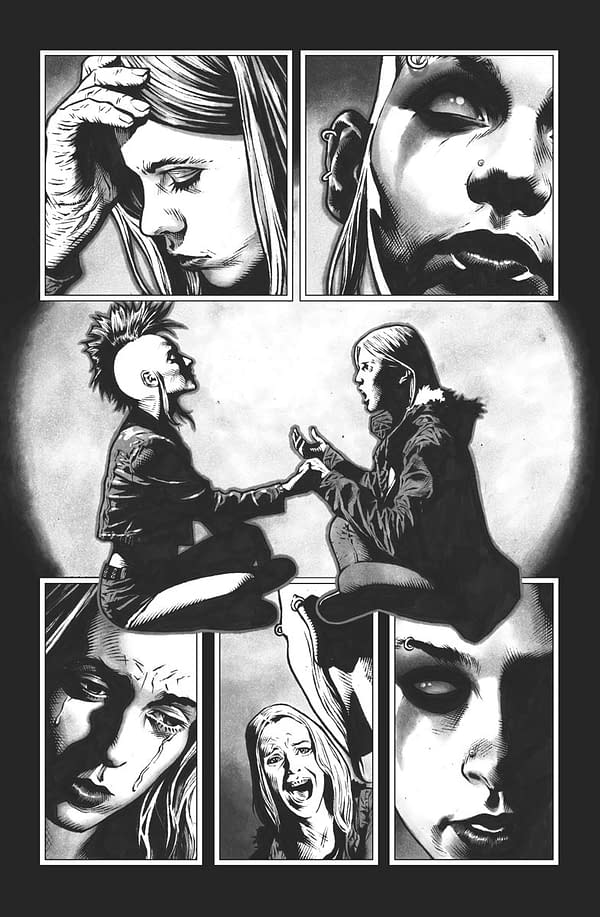 BLOODSHOT SALVATION #1 | "THE BOOK OF REVENGE" – PART ONE
JEFF LEMIRE | LEWIS LAROSA | MICO SUAYAN
Now: In the arms of his beloved girlfriend Magic, Bloodshot has finally found hope for the future…in the form of the couple's unborn child. But when Magic's estranged family – a cruel and sadistic clan of homegrown criminals – re-emerge to lay claim to their lost daughter, Bloodshot will be pushed back to the brink of madness, mayhem, and warfare…
Soon: Eight years from today, Bloodshot's daughter has inherited her father's incredible abilities. Hunted by a high-tech kill squad called Omen, Jessie must hone her powers…and learn how to survive before the world is swallowed whole by the darkness that now pervades America…
His sacrifice will be her salvation.
DEBUTING SEPTEMBER 2017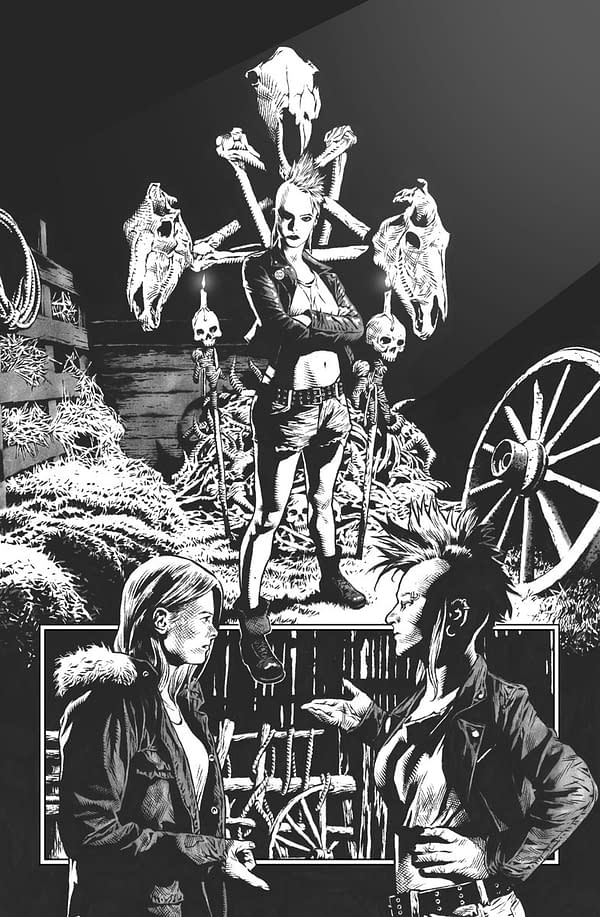 BLOODSHOT SALVATION #6 | "THE BOOK OF THE DEAD" – PART ONE
JEFF LEMIRE | RENATO GUEDES
Bloodshot has been sent into the unpredictable spirit realm known as Deadside to strike the ultimate bargain of life and death! With the soul of a beloved family member in peril, Bloodshot, Bloodhound and the Deadside's own enigmatic guardian, Shadowman, must set forth into the darkness to barter for life with the ruler of the land of the dead. But, to get there, they'll have to battle back an endless legion of devils and demons…and where walks Bloodshot, slaughter is sure to follow…
DEBUTING FEBRUARY 2018
BLOODSHOT SALVATION #9 | "THE BOOK OF REVELATIONS" – PART ONE
JEFF LEMIRE | DOUG BRAITHWAITE
Two thousand years in the future – in the year 4001 A.D. – the man once known as Ray Garrison is no more…but the microscopic nanites inside him live on. Enter Bloodshot 4001 – a strange, gunslinging echo of Bloodshot's mind, body and soul that is now more machine than man. But when our century's Bloodshot finds himself delivered to the dawn of the 41st century with one last mission to fulfill, two Valiant legends will finally come face to face…just as the secret revelation that binds them together across the ages forever reshapes Bloodshot's place at the center of the Valiant Universe!
DEBUTING MAY 2018
Bloodshot Salvation #1 is on sale September 20th from Valiant Entertainment.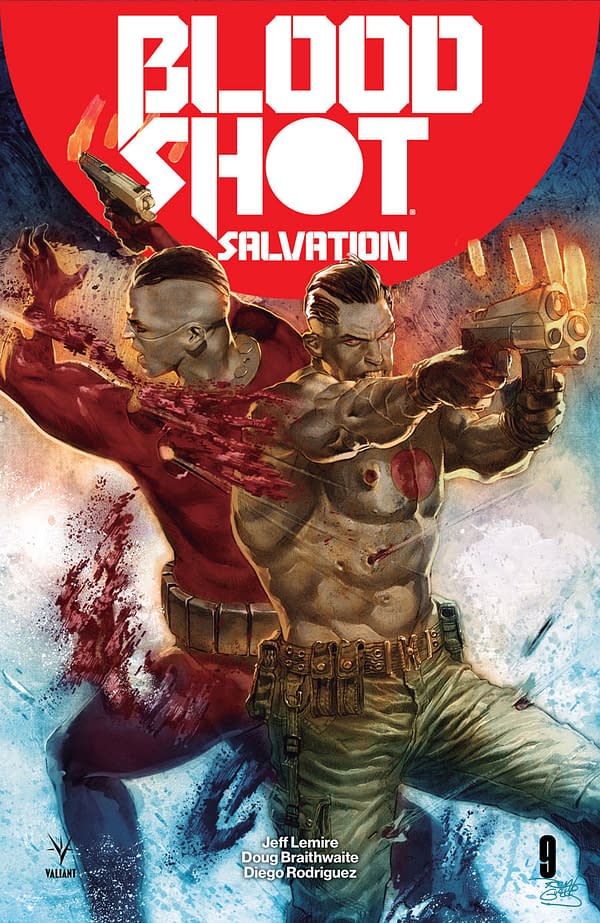 Enjoyed this article? Share it!