Posted in: Comics | Tagged:
---
Vampirella Fallout: Paul Cornell States He Will Never Work With Jimmy Broxton Again A few days ago, Dynamite showed off an upcoming cover for the currently published Vampirella series by Paul Cornell and Jimmy Broxton (also known as James Hodgkins).
It was received by a number of people as wildly transphobic. Both Paul Cornell and Dynamite Entertainment said the cover would be pulled, offered sincere apologies and pledged to make payments to trans-related charities in recompense.
But the man who drew the cover and write the cover words, Jimmy Broxton, didn't. He stood by his work, claimed it all as his own, said he would never apologise and, regarding offense, said "so what?"
As a result, Paul Cornell has distanced himself from Broxton. In a series of tweets he stated that not only has he finished working with Broxton on this series, but will never work with him again.
He's not the only writer that Broxton has fallen out with, the Ashes comic with Alex De Campi was Kickstarted but creative differences almost destroyed the project. It was later created with De Campi and other artists.
James Hodgkins was a successful comic book inker who had difficulty moving to writing and pencil/full art positions. He created the Jimmy Broxton pseudonym to get full art jobs, without having to deal with employers seeing him as just an inker.
Paul Cornell is a TV/novel/comic book writer who has written for Doctor Who, Elementary, Primeval and wrote the pilot for the BBC3 show, Pulse. He created Bernice Summerfield for the Big Finish audios and has long comic book stints on Action Comics, Captain Britain and his Vertigo series Saucer Country is to be revived by IDW.
Broxton worked previously with Cornell on Knight & Squire for DC Comics, with Mike Carey on The Unwritten and on many illustration and personal projects.
---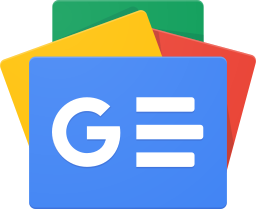 Stay up-to-date and support the site by following Bleeding Cool on Google News today!