Venom #25, Yellow Hulk and Sabrina Get Second Printings
Venom #25 is going back to press with two separate second printing variants. Retailers can order all they want of both the regular Venom #25 second printing, with wraparound interior art by Ryan Stegman on the cover and a new-look version of Dave Rapoza's Venom #25 variant.
VENOM #25 2ND PTG STEGMAN WRPAD VAR
MARVEL COMICS
APR208166
(W) Donny Cates (A) Mark Bagley (CA) Ryan Stegman
In Shops: Jul 15, 2020 SRP: $5.99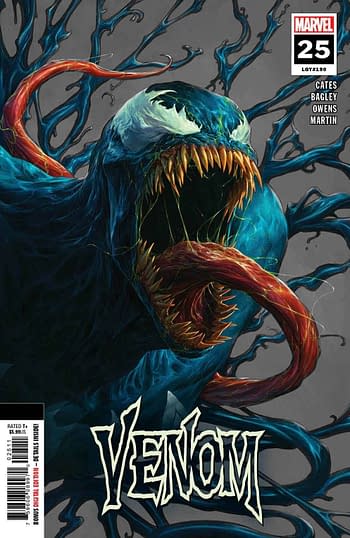 VENOM #25 2ND PTG RAPOZA VAR
MARVEL COMICS
APR208167
(W) Donny Cates (A) Mark Bagley (CA) Ryan Stegman
In Shops: Jul 15, 2020 SRP: $5.99
But it's not just Marvel comics that are getting second printing of Marvel characters as the IDW Marvel Action Avengers #10 that featured the Yellow Hulk, so-created by A.I.M. and blew up on the aftermarket, now gets a second printing too.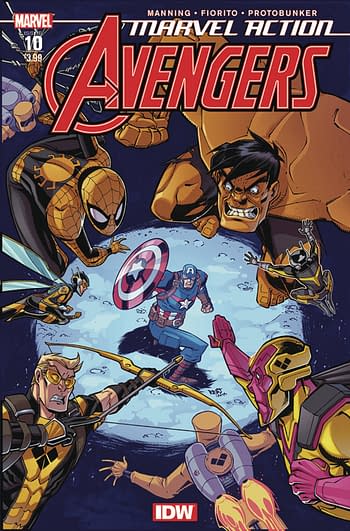 MARVEL ACTION AVENGERS #10 2ND PTG
IDW PUBLISHING
APR208160
(W) Matthew K. Manning (A) Marcio Fiorito (CA) Jon Sommariva
A.I.M. has taken over New York City and mind-controlled many of its strongest super heroes! A small band of heroes struggles to fight back… but will they be any match for the Yellow Hulk?! The concluding storyline to the first phase of Marvel Action: Avengers!In Shops: Jul 29, 2020 SRP: $3.99
While Sabrina: Something Wicked #1 from Archie Comics also gets a second printing.
SABRINA SOMETHING WICKED #1 (OF 5) 2ND PTG
ARCHIE COMIC PUBLICATIONS
APR208107
(W) Kelly Thompson (A/CA) Veronica Fish
Because you demanded it: Volume Two of the critically acclaimed Sabrina the Teenage Witch series by Kelly Thompson and Veronica & Andy Fish! Sabrina saved the day-saved her friends, her family-the whole town of Greendale really, and she should be riding high. But things are never quite that simple. She's trapped in a love triangle, she's having trouble balancing the mortal and witch parts of herself, oh yeah, and she's being blackmailed. As if all that wasn't enough, while trying to help Radka and Ren with their…supernatural problem, her aunts suddenly starting to look like people she can't trust. What's a teen witch to do?!In Shops: Jul 08, 2020
SRP: $3.99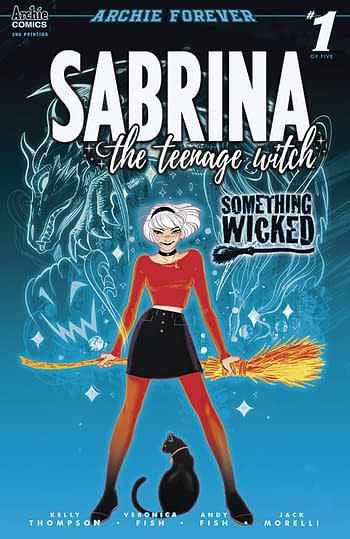 These are the first second printings coming out of shutdown… will they get special stickers?