Vita Ayala and Bernard Chang Introduce New Gen Z X-Men in Children of the Atom this April
We've been waiting for Marvel to announce that X-book written by Vita Ayala promised to us way back at San Diego Comic-Con last year. Tweets from Ayala earlier this month hinted at Storm playing a role in whatever book Ayala was working on. And earlier today, Marvel teased a new comic called Children of the Atom, but with no Storm on the cover, we thought it might be something new. But it turns out these are one and the same, as Ayala will team with artist Bernard Chang for Children of the Atom, launching this April. And here's the big twist: despite a teaser image featuring Cyclops, Angel, Nightcrawler, Gambit, and Jean Grey, it turns out this book is about the new class of X-Men teased by editor Chris Robinson earlier this week after all, as Marvel revealed a second image: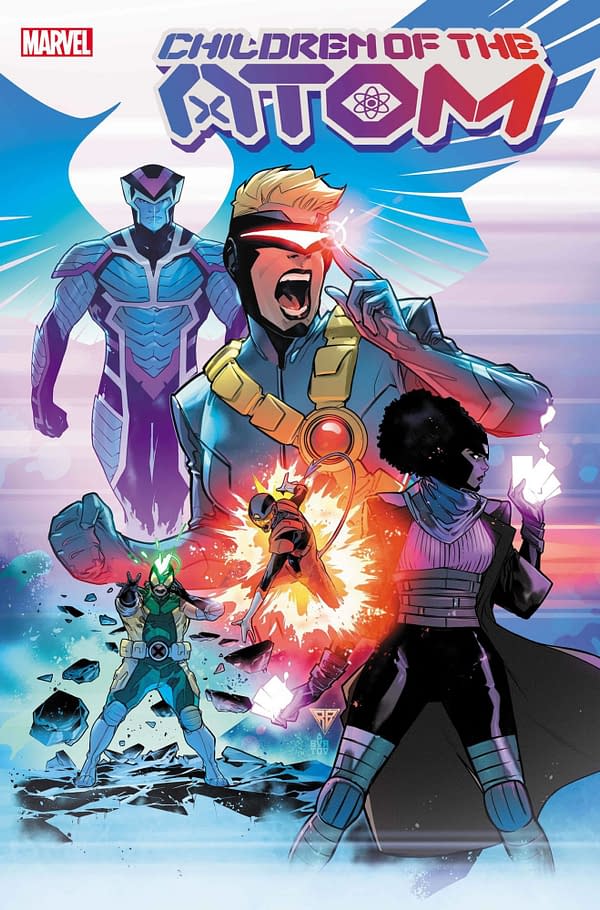 Why the trickery? Well, it seems that each of these new characters is inspired by an older X-person, as illustrated by the animated version: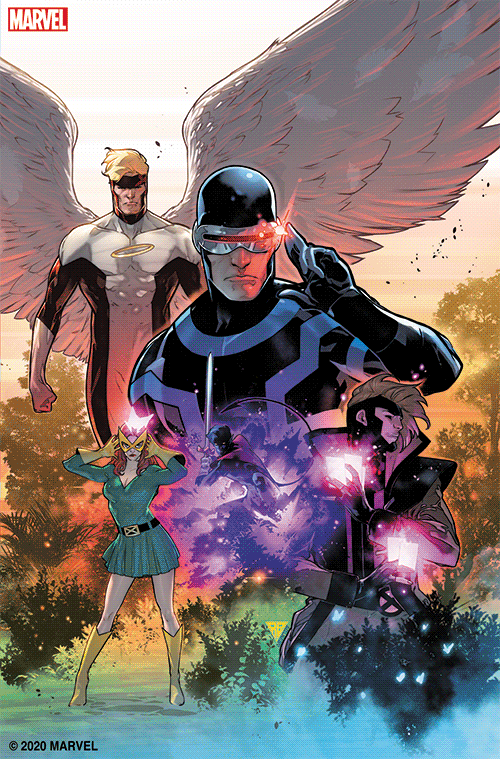 From the press release:
A new ongoing series from writer Vita Ayala and artist Bernard Chang, this thrilling new team book will debut a new squad of Super Heroes that will turn the X-Men's world upside down. And now, you can get your first glance at these young heroes in R.B. Silva's stunning cover right here!

Further details surrounding the cast remain a mystery, but it's no secret that these teens have been inspired by your favorite X-Men. But don't let their admiration fool you, their adventures will be far different and you won't believe the twists and turns that await you from the very first issue!
Here's what Ayala had to say about it:
The initial seed of the idea actually came from [editor] Chris Robinson: What if the X-Men had sidekicks? MY take on it became, what would actual kids from our current time be like if they were X-Men sidekicks? What would Gen Z X-Men be like?
They continued:
I have never known a world without mutants and the X-Men, and to be able to create characters that would become part of the canon is WILD. I love them very much. Bernard, Chris, and I have worked so hard on them, and I was practically itching to let them out into the world so others could love them too. What makes the new cast special to me is that they are reflective of a lot of people I know who look up to what the X-Men stand for, and have taken it upon themselves to further those ideals. These kids are exactly the kids who, in real life, have posters of Storm and Wolverine in their rooms, who grew up seeing them as heroes and want to live up to that.
Ah, there's that Storm connection. Children of the Atom #1 hits stores in April.