Today's Walking Dead #191 Changes Everything About the Comic (Major Spoilers)
Today's The Walking Dead #191 changes everything. The new issue by Robert Kirkman, Stefano Gaudiano, Cliff Rathburn and Charlie Adlard may mark the end of the second act of the longrunning zombie post-apocalypse storyline, and the beginning of the third. There is a moment that previously played out many years ago, where Rick Grimes spells out the big theme behind the series, as humanity fights with the zombie hordes.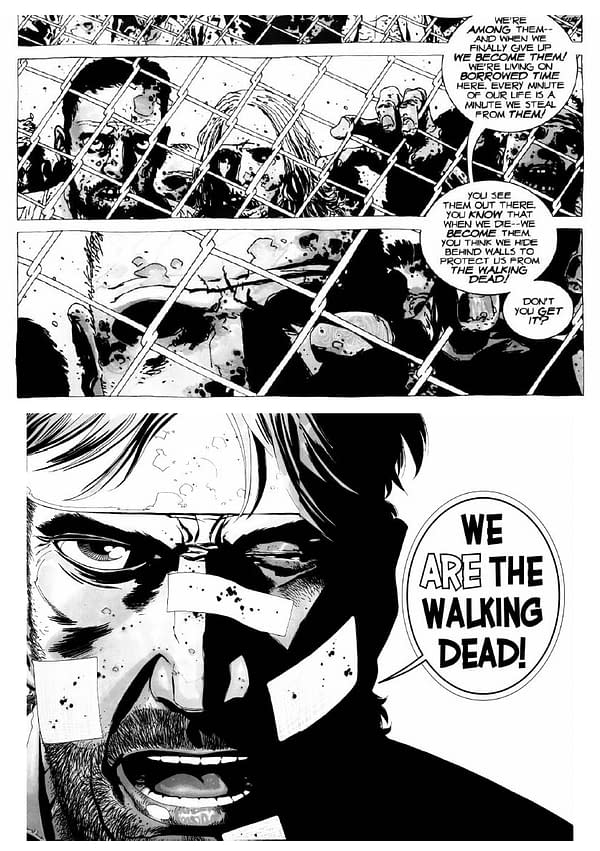 Both in the comic books and in the TV series.
But in today's Walking Dead #191, we have a Rick Grimes in the middle of the Commonwealth, trying to stop yet another war breaking out. So it's time for a rallying speech.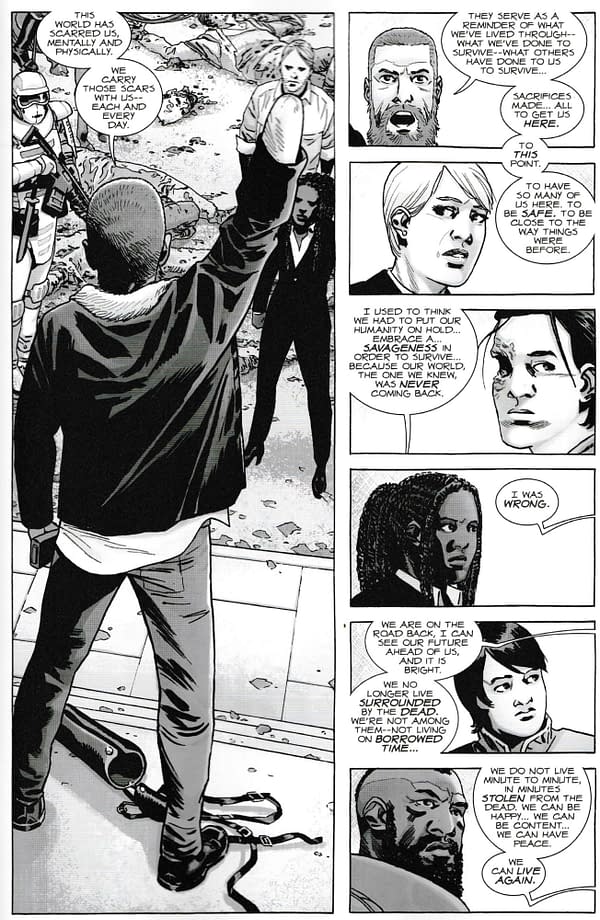 And how it resolves.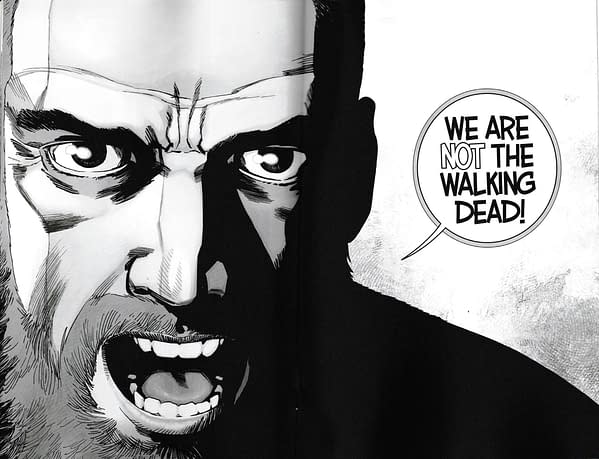 A major thematic shift for the series. Of course, any such shifts have consequences. As Rick learns very soon…
Bang. Kirkman and co are not dealing with half measures. On the day of his biggest callback speech, is this where Rick Grimes' story ends? Despite his words, by issue #191 will Grimes actually be a member of the walking dead within the Commonwealth?
WALKING DEAD #191 (MR)
(W) Robert Kirkman (A) Stefano Gaudiano, Cliff Rathburn (CA) Dave Stewart (A/CA) Charlie Adlard
"THE LAST STAND": Words are spoken. Alliances are broken. All the trouble that's been brewing in the Commonwealth finally comes to a head.In Shops: May 01, 2019
SRP: $3.99