Is Wally West Going to Sit Down on Brainiac Then? Justice League #36 and Flash Forward Spoilers…
In today's Justice League #36, Perpetua, creator of the DC Multiverse and the closest thing DC now has to an almighty God (just a naughty one) takes Brainiac and does something useful with him, finally. She turns him into a piece of furniture. And not just any piece of furniture but what appears to be a new Mobius chair, as once sat on by Metron and Mobius, the Anti-Monitor. And being used here as her throne.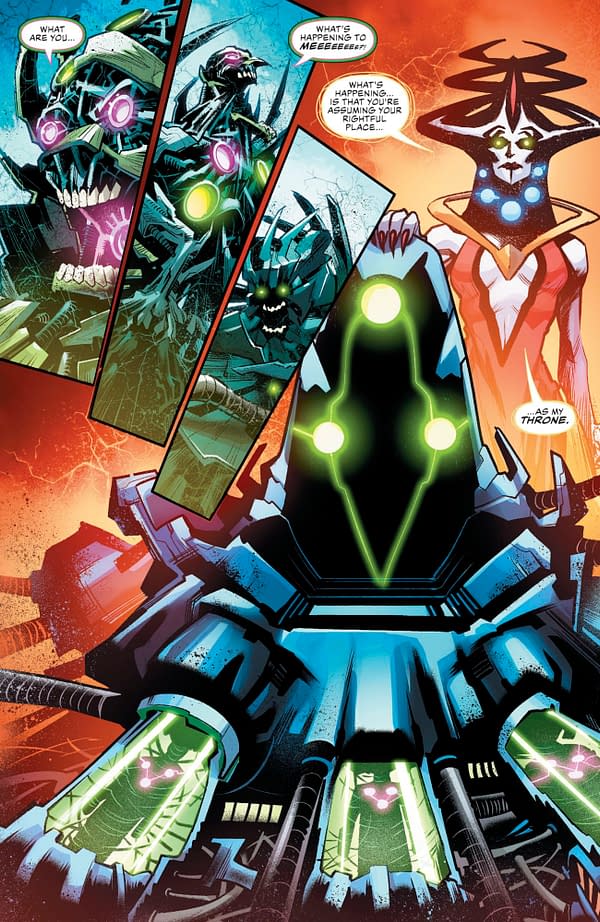 The Throne of Perpetua, sure, even as she declares that Hawkgirl must die, at the hands of the Anti-Monitor. So the link is a clear one.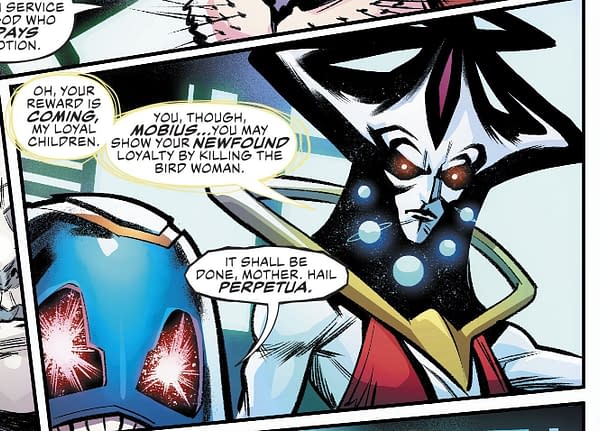 And after all, this Chair would also have a knowledge of all reality, just as Brainiac claimed for himself mere panels previously, just as Mobius Chairs of old. including how many Jokers there are.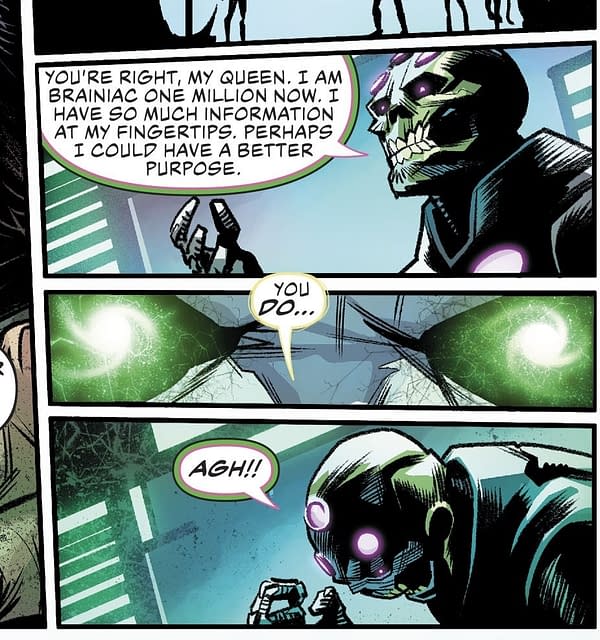 I ask because we have seen a Mobius Chair recently in Flash Forward #1…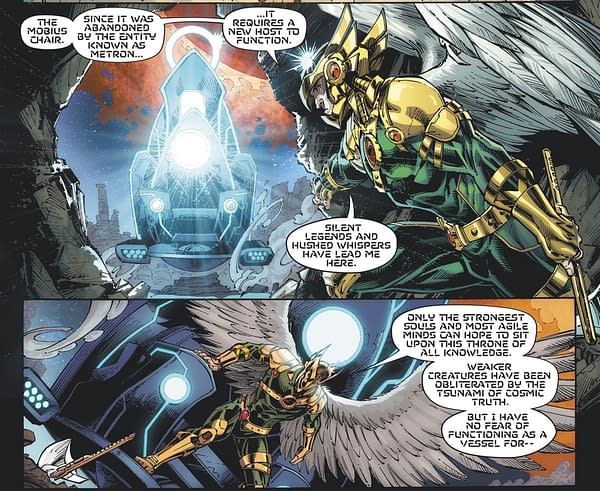 …an empty one, calling for a host, and a prone Hawkman draped across it.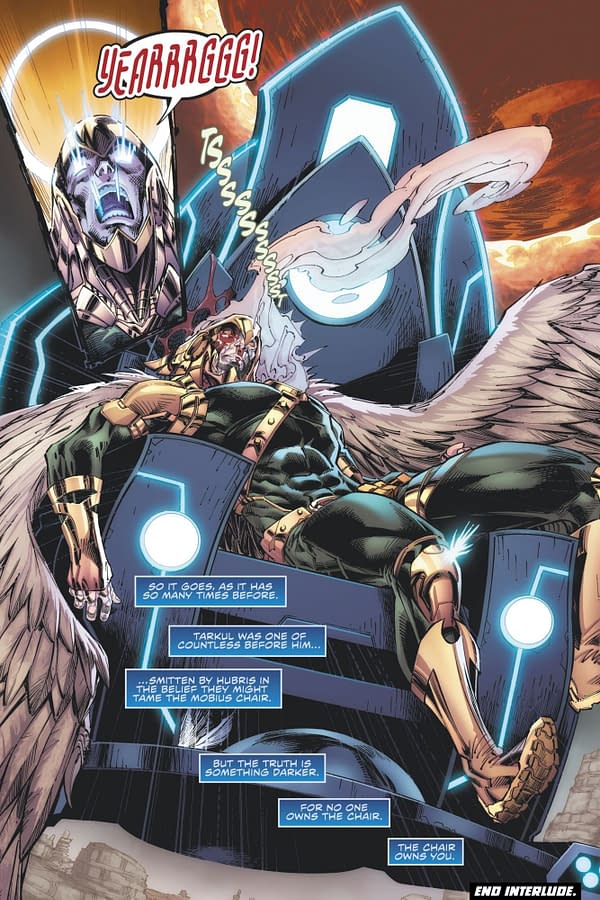 With the suggestion that a Mobius Chair needs someone to sit on it very much. The series stars Wally West, The Fastest Man Alive looking for a role in life, and the inexorable realisation that they are going to make Wally West sit down on that chair and not run anywhere – his ultimate punishment. But does that now mean he'll be sitting down on Brainiac?
For these and more comics semi-spoilers, why not visit a new Reddit group, r/ComicBookSpoilers…
JUSTICE LEAGUE #36
(W) Scott Snyder, James Tynion IV (A/CA) Francis Manapul
How powerful is too powerful? Lex Luthor has assembled everything he needs to complete his plan of turning the world toward doom, including reviving the ancient goddess Perpetua and restoring her powers. But can he keep Perpetua from dragging the DC Universe into the abyss alongside the rest of the Multiverse? This is a question that hero and villain alike must ask, as the epic battle between the Justice League and the Legion of Doom across space and time comes crashing together. Everything that happens here sets the stage for the senses-shattering finale of the Justice/Doom War-and the fate of all existence hangs in the balance!In Shops: Nov 20, 2019
SRP: $3.99