WARNING – MAJOR SPOILER From Tomorrow's Batman #77 Posted On Social Media
There's a common method of illusion to control the position of the observer. Something seen from one angle may be very different when seen from another. It's used in murder mysteries a lot as well, the accidental observer being something set up in advance, seeing the situation in a very particular and intended way that masks what is really going on.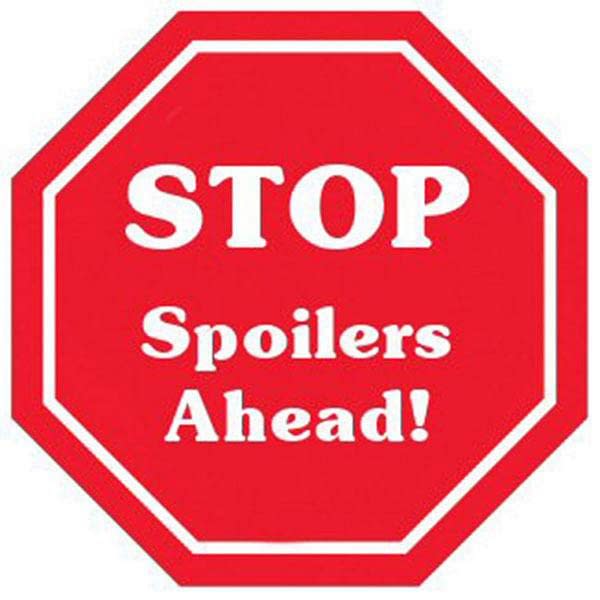 So, tomorrow's Batman #77 from DC Comics. There is a moment that has been widely spoiled approaching the end of the comic, published tomorrow. The comic sees Damian enter Gotham to take down the parallel dimension Thomas Wayne Batman. Full in the knowledge of what that might mean for a certain someone.
And then he gets to see the consequences of his actions.
Yes, yes, I am pussyfooting around it. Just remember
a) The point of view of the action is utterly controlled. We see it from someone's perspective, who is not in a position to change it.
b) It contradicts majorly with established possible future continuity, currently published elsewhere at DC Comics.
c) It also clashes majorly with other-media portrayals from Warner Bros right now.
However, it will likely be good for a headline or two. I presume that DC Comics has already lined something up with the New York Post, the LA Times or whoever that will utterly spoil the comic before people get a chance to read it.
So consider this a warning. Spoilers will get everywhere. Get off the internet now, if you haven't been spoiled already and stay off until you read Batman #77 tomorrow.
But if you just can't wait, fine, You won't get the lead up I mentioned above. You won't get the sense of impending doom. And you won't see the payoff to Damian Wayne, son of Batman, yet again acting where he should not, but this time suffering the full consequences of his actions.
Two things. I suggest you ask your comic store to put aside a copy, Because this could go ballistic.
And… I know I pooh-poohed it above, talking about magic tricks and whodunnits… but could this be the big change that writer Tom King wanted to make that he had to seek permission from Warner Bros and AT&T in order to pull off?
Hmmm.
You may stupidly spoil yourself by clicking here… as posted on Reddit/DCComics by nuggles2479 eleven hours ago…
The comic is solicited as being drawn by Tony S Daniel, but that page looks like it's by Mikel Janin. Could it have been specially requested that way? Could Tony have refused to draw it? I should ask.,.
BATMAN #77 YOTV DARK GIFTS
(W) Tom King (A/CA) Tony S. Daniel
"City of Bane" continues! The last of the independent villains are on the run, leaving Gotham City entirely to Bane and his cronies-including Flashpoint Batman and Gotham Girl! Though this means a semblance of peace on the streets, the iron grip of tyranny is squeezing all life out of Gotham. And with Bane's machinations keeping other heroes out, the city really needs the Batman to return. Is Bruce Wayne ready to face his toughest foes yet…his father and the man who broke his back?In Shops: Aug 21, 2019
SRP: $3.99