Let's just start this off by saying that we absolutely love all of these Marvel 80th-anniversary one-shots that have been bringing back legendary creators to tell new stories from their most famous comic book runs. But at the same time, they drive us absolutely crazy. Why? Because it just goes to show that so many great creators are still around, still able to produce work at the top of their games, and yet… Marvel will only hire them for these one-off stories on special occasions, mostly as meaningless one-shots, rather than put them on an ongoing series where they can add to the rich tapestry of continuity to which they've already contributed so much.
And why? Honestly, ageism is the only reason we can come up with that makes any sense. Because take a look at this preview of Wolverine: Exit Wounds #1, returning to the Weapon X days of Wolverine with a story by the great Larry Hama and artist Scot Eaton: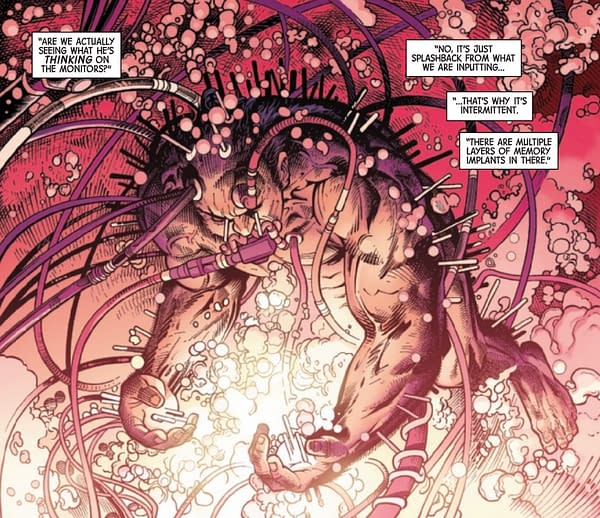 It's as well-executed a Wolverine story as any we've seen in the past decade.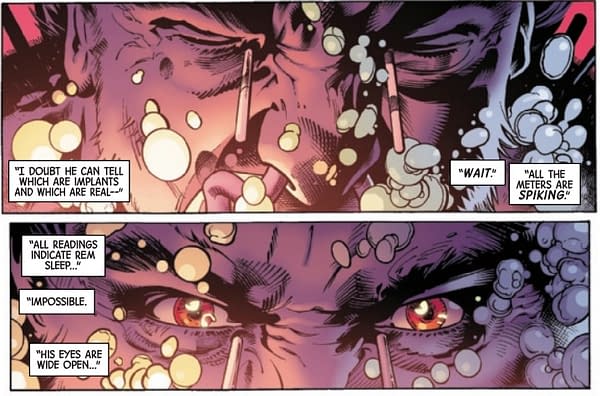 As interesting, or more interesting, we'd argue, than the various Death of Wolverine and Hunt for Wolverine and Return of Wolverine minis we've been subjected to over the past few years.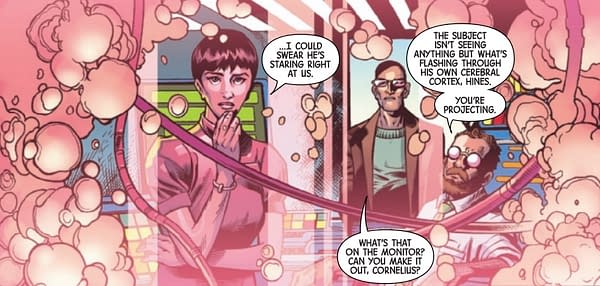 And yeah, it's not breaking any new ground here…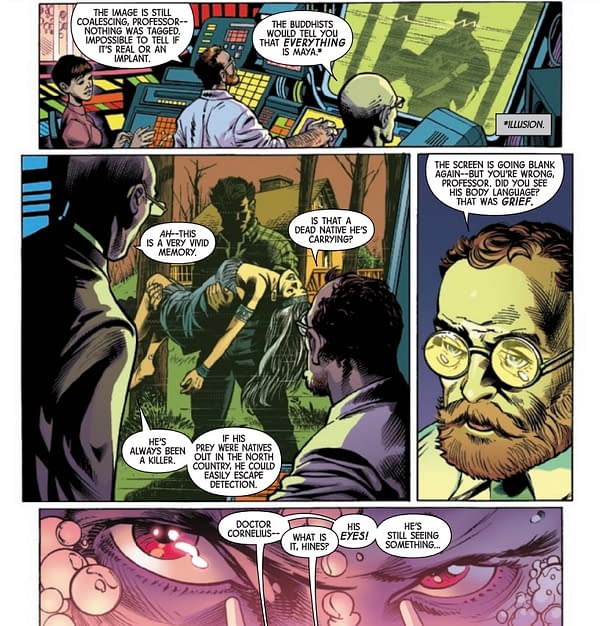 …but that's because, by nature of the premise, it's locked in the past. Wouldn't it be nice if Marvel allowed comics' living legends to contribute to the stories of the present too? Maybe if we all buy enough copies of this one…
Wolverine Exit Wounds #1 hits stores on Wednesday.
WOLVERINE EXIT WOUNDS #1
APR190884
(W) Chris Claremont, Larry Hama, Sam Keith (A) Salvador Larroca, Sam Keith, Scot Eaton (CA) Ryan Stegman
WOLVERINE LEGENDS, Chris Claremont, Larry Hama & Sam Keith REUNITE!
He goes by many names… Patch…Weapon X…Logan…but most just call him THE WOLVERINE. Join Marvel's greatest storytellers for three brand-new untold tales of the X-Men's deadliest member. Blood, broads, and blades… you asked for it, bub!
Rated T
In Shops: Jun 26, 2019
SRP: $4.99
Enjoyed this article? Share it!