Posted in: Comics | Tagged: krakoa, marvel, mister sinister, nightcrawler, sins of sinister, x-men
---
What You Get When You Cross Domino With Nightcrawlers, Auntie Fortune
Nightcrawlers #1, X-Men #19, Wolverine #30, Marauders #11 and Wasp #2 are out and we have XSpoilers, including Auntie Fortune an dthe fate of the Beast.
---
Today sees the release of Nightcrawlers #1, X-Men #19, Wolverine #30, Marauders #11 and Wasp #2. When talking about Sins Of Sinister at Thought Bubble last year, Si Spurrier, in his cookie monster jacket, "talked of the character he nicknames Wagnerine, one of the first generations of chimaera, a private army of assassins, made up of crossing any deadly mutant with Nightcrawler and getting even deadlier mutant, dubbed the Legion Of The Night." In today's Nightcrawlers #1 we get to see them all.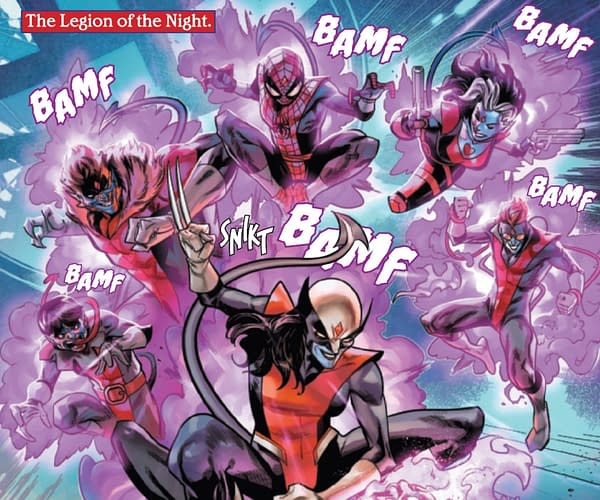 One stands out, in an earlier version than she will later appear. "Auntie Fortune, she was a Nightcrawler/Domino hybrid and has been dead for a long time, she has an incorporeal spirit attached to a floating brain in a jar. She is a navigator for Nightcrawlers, in a really disgusting way." She is not yet in the jar…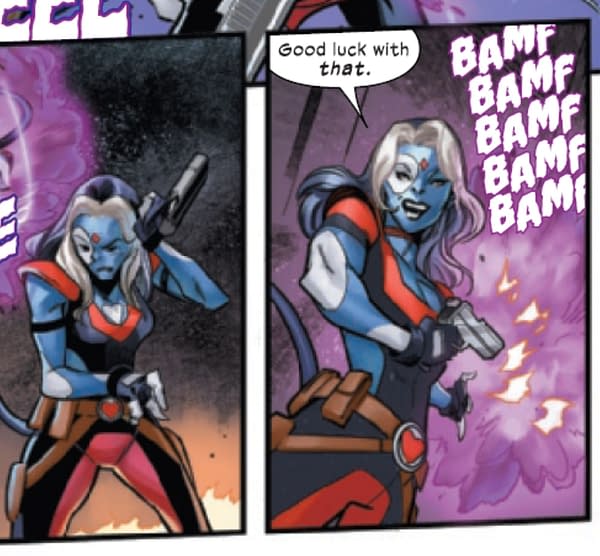 ….but the power circuit of both Nightcrawler and Domino means she can just fire bullets and teleport them randomly in mid-air…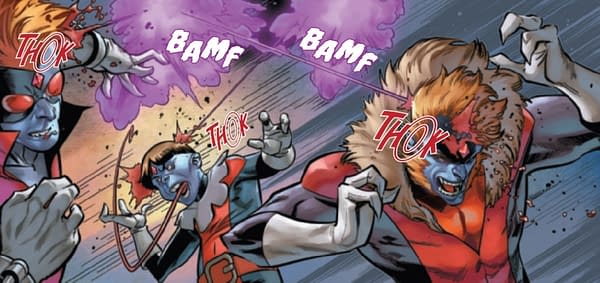 …and by chance, they just find their targets. Though there are ways to defeat her…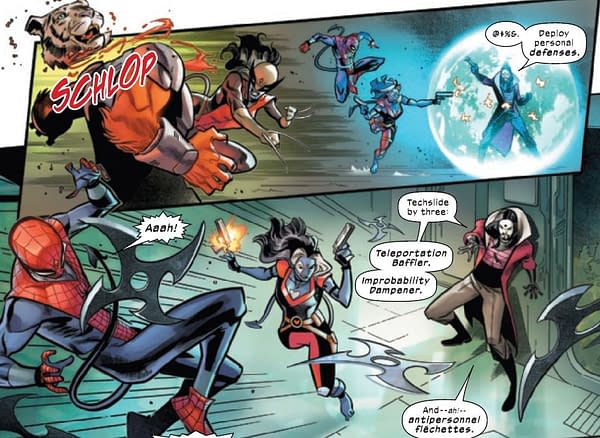 Improbability dampeners, that's a good one. Because it seems that we have had different forces working at odds – would you believe that Orchis had been messing with magic in a way that might have defeated Mister Sinister's plans? From a future dominated by Mister Sinister's chimaera that find a way to defeat the techno alien Dominion aggressors, and so the machines of the future have to send robots back in time to stop that from happening.

Looks like it worked – but only for a bit.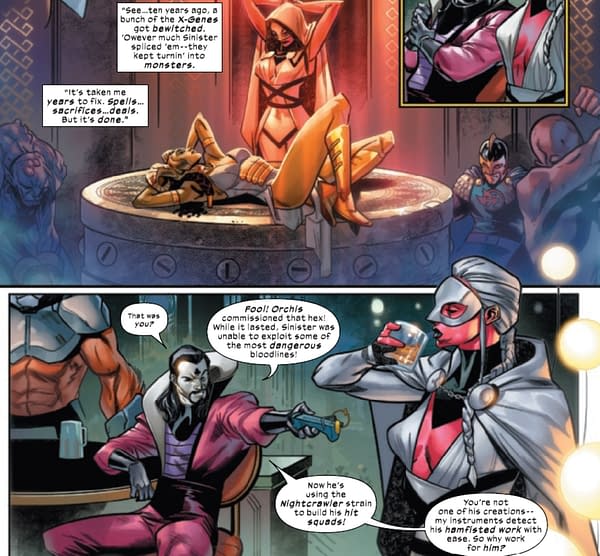 Without the chimaera, the Dominion appear to not only defeat civilisations but also make them part of something that never was and always was. So super sense, of course, they would affect time as well as space, and exist across all of it.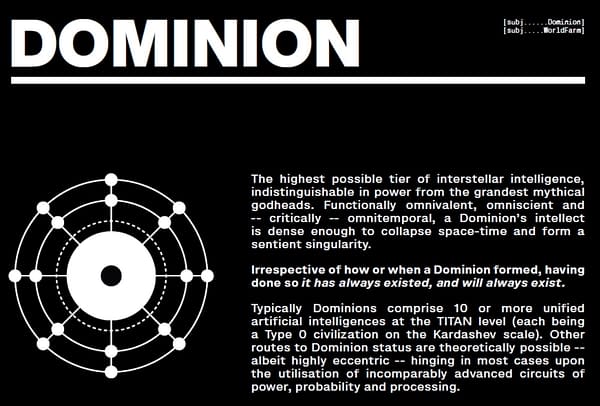 Power, Probability and Processing, So having probability switching chimaera might be very effective. While In the present day, such as Wasp #2, not every mutant wants to be part of Krakoa.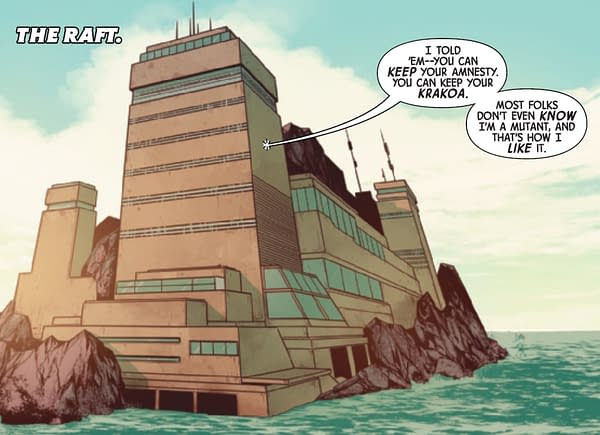 After all, he does have a point, Krakoa has quite the target painted over it.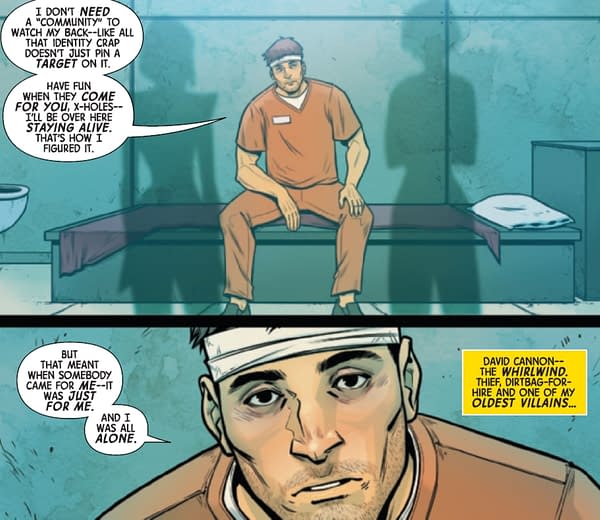 And in Marauders, that tends to be quite a flashy target, as Nightcrawler gains horns and mutants further.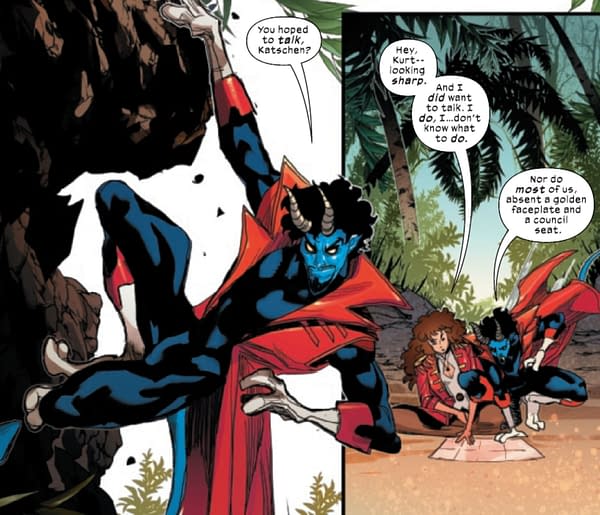 Not as far as he will mutate, obviously.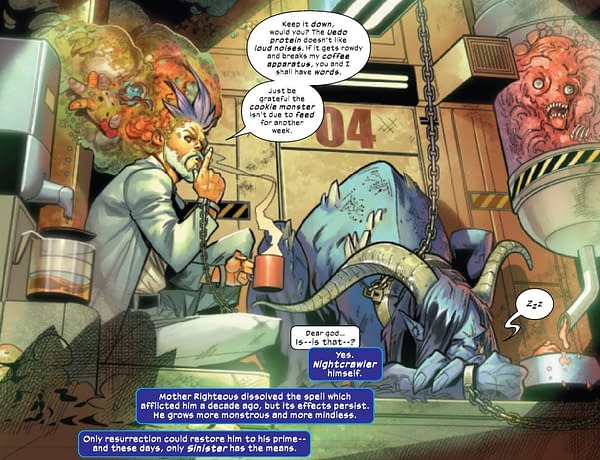 While X-Men #19 is happy to take their Alien reference with The Brood and turn it into a Spaceballs reference…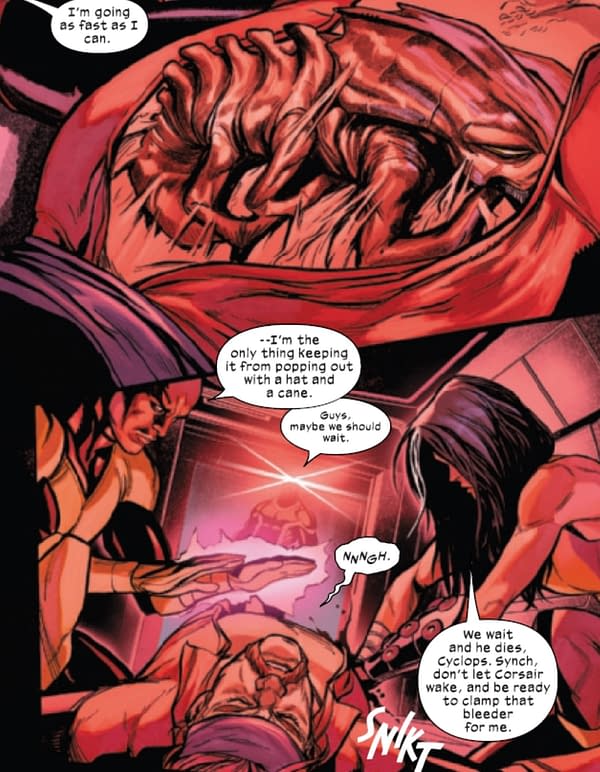 While Wolverine is taking down The Beast… who somehow doesn't seem to be in the Sins of Sinister worlds. Might he have been an enemy of Sinister, despite becoming a fascist, murdering psychopath?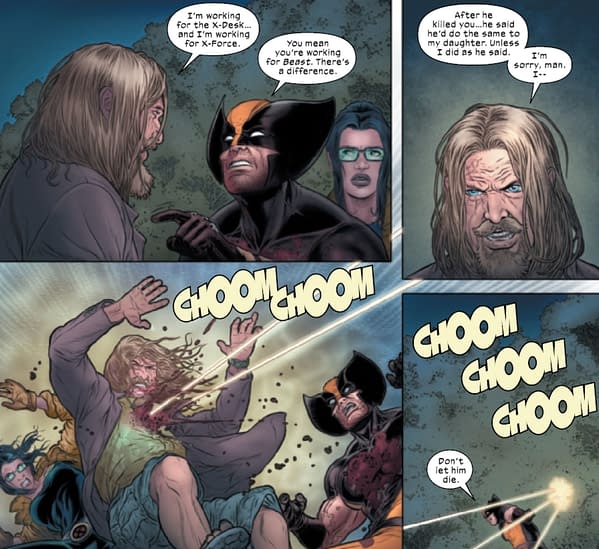 Well, it's too late now.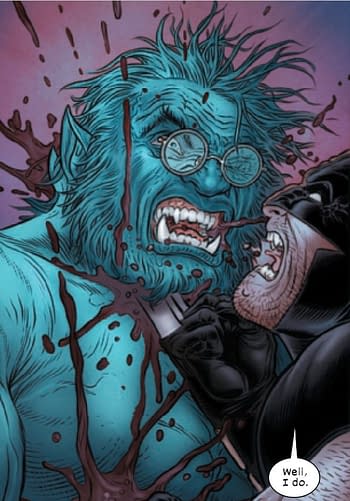 MARAUDERS #11
MARVEL COMICS
DEC220778
(W) Steve Orlando (A) Eleonora Carlini (CA) Kim Jacinto
PREGENESIS – PART I GENOSHA WAKES!
NIGHTCRAWLER! FANG VERSUS BRIMSTONE LOVE – ROUND TWO! Years ago, Genosha suffered one of the most horrific attacks in mutant history at the hands of Cassandra Nova. Can mutantkind do better than waiting for resurrection? Captain Pryde thinks so, but it'll take the wildest mutant circuit we've seen yet! Rated T+In Shops: Feb 15, 2023 SRP: $3.99
NIGHTCRAWLERS #1 (OF 3)
MARVEL COMICS
DEC220740
(W) Si Spurrier (A) Paco Medina (CA) Leinil Yu
Ten years into a twisted future, MR SINISTER unleashes his private army of assassins: THE LEGION OF THE NIGHT. Meet WAGNERINE, commanding this killer crew of brainwashed hybrids, each one a genetic mix of NIGHTCRAWLER and another one of Marvel's most murderous mutants! Mysterious forces seek to break Sinister's control over these fatal fanatics – to turn them AGAINST HIM. But who are they? And what are their true motives…? Enter MOTHER RIGHTEOUS… and a meeting of the most powerful players in the Universe… Rated T+In Shops: Feb 15, 2023 SRP: $3.99
WOLVERINE #30
MARVEL COMICS
DEC220773
(W) Ben Percy (A) Juan Jose Ryp (CA) Leinil Yu
THE BEAST AGENDA IS REVEALED!
WOLVERINE is a tool. A tool BEAST uses for cutting. And Beast will use that tool for only as long as it suits his needs. So when Logan realizes the true nature of the beast and cuts back, Henry McCoy will have to take matters into his own hands… Parental AdvisoryIn Shops: Feb 15, 2023 SRP: $3.99
X-MEN #19
MARVEL COMICS
NOV221063
(W) Gerry Duggan (A) Stefano Caselli (CA) Juan Frigeri
LORD OF THE BROOD, PART 1!
When the X-Men get a distress call from deep space, they find that the galaxy's Brood problem is not as solved as they'd thought! Rogue Brood factions have begun running wild (as seen in CAPTAIN MARVEL right now!), and it's up to the X-Men to get to the bottom of why! Main cover connects to CAPTAIN MARVEL #46! Rated T+In Shops: Feb 15, 2023 SRP: $3.99
WASP #2 (OF 4)
MARVEL COMICS
NOV221057
(W) Al Ewing (A) Nie, Kasia (CA) Tom Reilly
When Whirlwind fails to identify the person who forced the attack on the Wasps, Janet and Nadia Van Dyne must combine their skills to locate their new foe. But something about this case seems unnervingly familiar to Jan – can she figure out what it is in time to save their lives? Rated T+In Shops: Feb 15, 2023 SRP: $3.99
---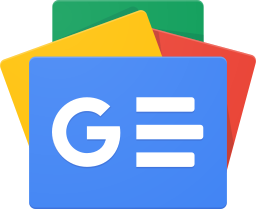 Stay up-to-date and support the site by following Bleeding Cool on Google News today!