What Else Has Geoff Johns Been Hiding Under Our Noses The Whole Time (DC Universe: Rebirth #1 Spoilers) UPDATE
It goes on sale in Forbidden Planet in London in four-and-a-half hours. DC Universe: Rebirth #1 will be on the shelf, along with a bunch of other comics. Now advance copies of DC Universe: Rebirth #1 have been dissected by a number of sites, but I think there's plenty more to talk about first.
Because there's more than just the appearance of the now-much-spoiled Dr Manhattan. And the idea that he created the New 52. He's not the only character from Watchmen who may have made it across. Here are some suggestions of who else is out there.
Remember the DC New 52 Free Comic Book Day title from 2012? By Geoff Johns and Ivan Reis, it gave us the origins of Pandora… but also another of the Trinity Of Sin. And we get a new Question out of it. We never did get those answers. Was it Rorschach?
Then there is Mr Oz. Introduced in Superman #32 by Geoff Johns and John Romita Jr, and spent his time watching Superman, knowing who he was.
A man who trained the young Superman.

With all those screens. He has followers with a logo that could read OZ, but could also be the logo of… the Nostalgia perfume created by Ozymandias.
And yes, I suppose, Mr Oz = Ozymandias. And he turns up in Rebirth, as we have seen…. …and as for having trained Superman?
Well, that would be the New 52 Superman. The one who dies in Superman #52…. could he not only have been trained by Ozymandias but created by him, like he created the likes of Bubastis or the psychic squid?
Oh, how the ghost of you clings….
Next we'll find out that the new Ted Kord is just the Blue Beetle in disguise, introduced by Johns in the Trinity War. And is Dr Manhattan created it all, was it a home for the Watchmen? A recreation of what he lost? And who is Silk Spectre? Who else is out there? Behind those doors? Manhattan? Bubastis? Squid?
Or the curse of Alan Moore, ready to wreak terrible vengeance? Check 2 minutes 20 seconds in…
And speculators? Superman #32 for the first DC Universe appearance of Ozymandias if you want a gamble…
UPDATE: Three Jokers? Yes, indeed, one could be The Comedian…
---
---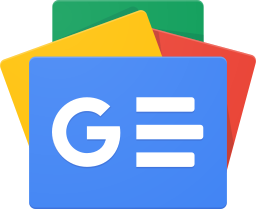 Stay up-to-date and support the site by following Bleeding Cool on Google News today!