What If The Founder Of Comic Con Was Outed And Nobody Noticed? This year's San Diego Comic Con was huge as always, and Bleeding Cool had more people on the ground than ever before, at one point posting stories every ten minutes. But it seems one or two articles may have disappeared in the cracks. Including the report on the Gays In Comics panel, celebrating its 25th year, with a star studded panel hosted by Andy Mangels as always, where he was presented with an Inkpot Award, BTW, for his extensive career in and around the comic field and also humanitarian work around the topic of Gays in Comics, and the Women of Wonder Day.
While we're trying to get the full article sorted, there was one piece of news that it seems surprising that we didn't report at the time – and no one else reported at all.
Specifically when Eric Shanower posthumously outed Shel Dorf, the co-founder of San Diego Comic-Con, and who died in November 2009, as a gay man.
Eric was very emotional about it as Shel had actually attacked him for being out early in his career, and Eric told the story of what happened and why it was so sad, and that by posthumously revealing Shel was gay, he was showing how many GLBT folks have had a major effect on this industry.
Some may ask why it matters. And in the grand scale, not one bit. But with homophobia still present at the very top of major comic book publishers, with reports I've received of abuse in the workplace, including the threatened strangulation of one executive for being gay, and certain popular mainstream comic creators still not willing to out themselves, it's worth knowing that one of the men responsible for the greatest mainstreaming of comics in popular culture, was a gay man. And that so many of us owe so much to him and his work.
It's probably worth talking about.
---
---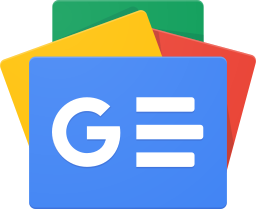 Stay up-to-date and support the site by following Bleeding Cool on Google News today!