Just yesterday we told you how Mighty Morphin Power Rangers #50 had sold out before it went on-sale even after a nearly 300% jump in sales thanks to the return of SPOILERS Lord Drakkon today. But readers were also reminded that Boom Studios has another big Power Rangers release coming in just a few weeks with Power Rangers: Ranger Slayer #1, which we first told you about way way way way back in February.
There's apparently at least one big first appearance in Ranger Slayer #1 – one that seems to be the likely candidate to appear on the top secret "Spoiler Variant" – and chances are it has ties to Drakkon, one of a handful of modern characters who are sure things with speculators.
Of course, this isn't exactly Sherlock-esque sleuthing from me – Boom has already said that a Drakkon: New Dawn limited series will debut in August and that Ranger Slayer will deal with the secrets of Drakkon's legacy in those three issues. Boom won't even reveal the cover to Ranger Slayer #1 because it's a spoiler, which may be normal for Marvel but is very unusual for Boom.
We don't know yet who has the big First Appearance in this issue, but we know it's related to Drakkon and we know his First Appearance still sells for $180 on eBay. Add in the connection to popular Ranger Slayer and this could be the next big key for any Power Rangers fan – or speculator.
Knowing that one-shots like Ranger Slayer #1 are often under-ordered by retailers, this issue may well become the next sleeper hit from Boom with fans- which still sees recent Power Rangers variants selling for $100,
Power Rangers: Ranger Slayer #1 has an FOC of next Monday, June 29th and arrives in comic shops on Wednesday, July 22nd.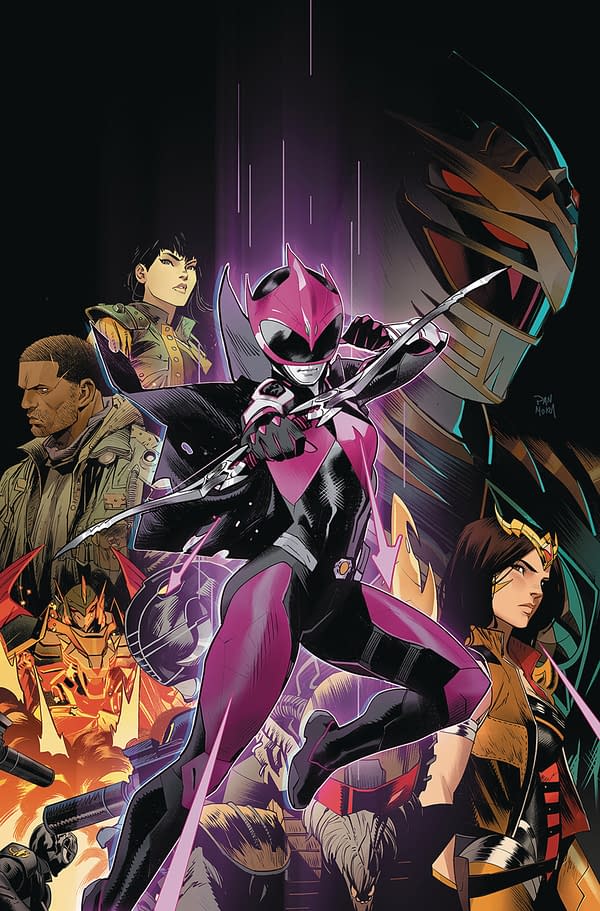 POWER RANGERS RANGER SLAYER #1 CVR A MAIN
BOOM! STUDIOS
APR201350
(W) Ryan Parrott (A/CA) Dan Mora
* The Ranger Slayer – a.k.a. Kimberly Hart, the Pink Mighty Morphin Power Ranger from the alternate universe once ruled by Lord Dakkon – returns home and nothing is like she expected.
* In a world that only knows her as a villain, can Kimberly show her universe that she's become a hero… and is that even the right thing to do?
* Confronted by a terrifying new version of Rita Repulsa and her home in chaos, Kimberly will make a stunning choice that no Power Rangers fan can miss.
* This issue is also a perfect jumping on point for new readers – and sets the stage for the next Power Rangers epic!In Shops: Jul 22, 2020
SRP: $7.99
Enjoyed this article? Share it!