Chris Claremont is the comic book writer who helped revitalise the X-Men comics in the seventies and eighties, to the unmatched sales heights they reached in the nineties. This included co-writing the Dark Phoenix storyline with artist John Byrne, the inspiration for the upcoming Fox movie of the same name. And of course, where there are movis there are merchandise and licensing opportunities. And while previous Fox X-Men movies had tie ins with fast food-accompanying plastic toys and the like, Chris Claremont just came across the latest promotional licensing activity for Dark Phoenix.
Beer.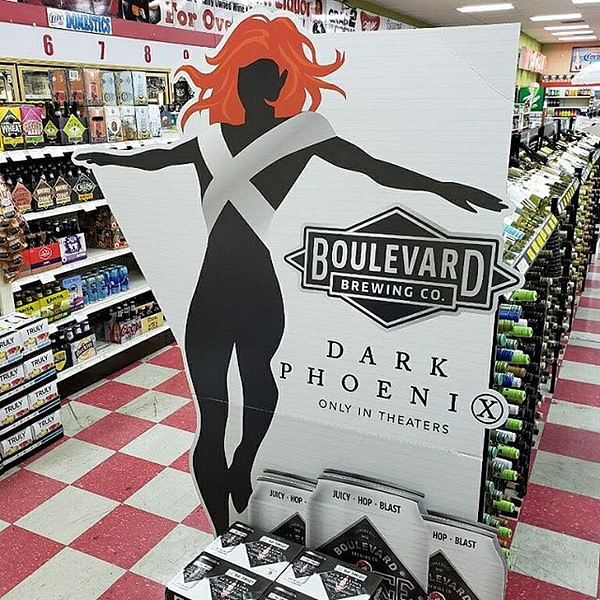 Totally amazing, the things (people) one can come across in Las Vegas!
Boulevard Brewing Co. has created officially licensed limited edition packaging featuring Jean Grey with their new IPA called Space Camper.
Boulevard Brewing Co. proudly presents Space Camper, the long-awaited cosmic IPA with a juicy hop blast. It unleashes X-traordinary power and features an unanticipated intensity of flavors. You might even say this is a flavor that must be X-perienced to be believed. And if you're thirsty for even more cosmic power, Space Camper has teamed up with the X-Men to celebrate the release of Dark Phoenix. Whether it's protecting the world or enjoying a Thirsty Thursday, the mission is simple: SAVE THE EARTH – THE ONLY PLANET WITH BEER. See Dark Phoenix only in theaters!
Out on June 7th in the USA and June 5th in the UK.