'Whenever Sales Go Down, Somebody Dies' – The Marvel Writers Panel With Kelly Sue DeConnick, Jim Starlin, Jason Latour And Dennis Hopeless At Heroes Con 2014
On Friday afternoon, a strong day for programming to kick off Heroes Con, the Marvel Writers Panel sat down to talk about all and sundry aspects of their work, but at a con like Heroes, this kind of panel is very much going to focus on craft, personal projects and perspectives rather than talking points that might make for announcements coming down from on high. And that's what makes Heroes Con great—the human factor. I don't know that creators have ever been more accessible and laid back in my opinion and experience than I have found them at Heroes Con. Panelists included Kelly Sue DeConnick, Jim Starlin, Jason Latour, and Dennis Hopeless, who actually were a pretty excellent spread in terms of wide-ranging experience as professionals doing different types of work.
Questions started out with Starlin, asking "How did it feel seeing Thanos on the big screen?" He said it was a: "Mixed bag. Marvel and I were not getting along too well at that point, but it's much better now. I saw a late night show, and when Thanos shows up, a group of four comic book fans, answered another friend's question in unison that it was Thanos".
Dennis Hopeless was asked about writing a strong female lead, and whether that was something he sets out to do. "I'm married to a strong female lead, so write the characters as I think they should be", he laughed.
Kelly Sue DeConnick was asked: "When doing Avengers Assemble with Warren Ellis, was it "welcome back grandpa?"
DeConnick said: "He's only a year and a half older than me. I took on a co-writer because my schedule was getting absurd, and usually that's offer to someone you're giving a hands up in the business". She said it was "not going to happen with Ellis" but felt like "Now I have to ask" after Matt Fraction planted the idea in her head.
Ellis asked her, "What have you got?" But she hadn't actually asked anyone at Marvel. "Can we afford Warren Ellis?" she asked them and they said "No, no we cannot". DeConnick's acting out of conversations is always highly entertaining and had the audience giggling.
DeConnick admitted that "The part of the work that takes the longest for me, he's [Ellis] being doing for second nature so long—breaking down the scene structure, plotting. It's labor intensive. I have success when writing dialogue first, but working out the order of the scenes problematic". Ellis broke down the scenes, and she finished some aspects, and then he finished some aspects. It may not be the last DeConnick/Ellis collaboration, she said, since it worked well. She added "We had fun writing things people would think that the other person had written". The "cricket stuff" was hers and the "lady joke" stuff was actually his.
Jason Latour was asked, between Wolverine and the X-Men, "Which is you?"
"All of them", he said. "What I like about writing genre fiction is that enables me to break down parts of my personality and life, and so no matter what I'm writing, more or less all of them are me".
He was asked, "How do you break up your time with art and writing?"
"I do a lot of meth", he joked, "I find that when I'm drawing the book, there's a certain point at which you're doing storytelling from a drawing standpoint, that requires cognitive energy, but then there's the quieter inking and production". He's always cognitively processing something, so he also does writing at that point.
All of the panelists were asked, "When you're scripting a book, how do you generate panels? Organically on a page-by-page basis or do you have a bunch of layouts you pull from as situation requires?"
Hopeless said, "Usually it's pretty organic, picking the moments, and most interesting parts of the sequence". Latour said, "I've drawn a lot of comics pages so it's kind of second nature to me, and very organic. I go broad and whittle down, compressing. It also depends on the artist I'm working with. Some are good at navigating confined space, some need room to breathe. I've guessed wrong before, but for me, I've been doing comics since I was 4 years old, so it's natural to visualize this stuff".
DeConnick said, "I have a theatre background so I approach from a character standpoint, with scenes, and figure out where page breaks are. It starts with more dialogue than it needs. I figure out where the page turns need to be".
There are "different rules of thumb", she said, but "one important moment per page". Most importantly, she said, she's not an artist and stays out of the way, using "emotional beats" and doesn't do panel layouts. She does her research so she knows the work of the artist she's writing for and that gets more successful the longer the duo are working together.
DeConnick said, "Emma Rios, the way that I script for her would not make sense to anyone else. There's never a page where she doesn't send back even more panels. These days the default is 4-5 panels a page, whereas Starlin is denser, and that is a kind of storytelling I love but it's not what is en vogue currently, though I think we're headed back that way. So Emma's always 'calling out moments"'.
There's a hospital scene where DeConnick had written in the script that the character is trying not to cry, but not to show that. Rios put an insert in that was not in script, a close-up of the character holding sheets so her knuckles were white. DeConnick feels that she "could have taken dialogue out, since everything was in that panel. That is why I love this artform and why I love working in a collaborative field. Comics and theater both very much that way".
Latour said that, "Having been on both sides of it, you can never really predict what the final outcomes will be until the drawing comes in. You have to be organic and allow for collaboration". Even though he has an easy time visualizing it, it's "our story", he said.
Starlin said, "My own approach is complete self-indulgence. There is no set way of doing anything. Now they want plots. My editor is learning to depend on the plot for first 2 pages, then it starts going off in its own direction. Most of the time it works. If you're drawing yourself, things are coming into it, like a TV show, art at museum, someone saying something, and you think, 'You know I could put that in my book, but I'd have to change something". So plots die early, he said, with a "quick death".
"Even after I've turned in a script", he said, after the 4th revision of changing pencils, they wrote to him saying "Stop sending scripts until you're done. We know they are useless, stop sending them". This was another vignette from the panel that erupted in laughter.
Latour was asked about working on Winter Soldier and his "thought process on creating". He said he has an admiration for Ed Brubaker, but a lot of his characters were from older time periods. "If you're going to take over after a guy who basically created a thing, have to push it forward in a way", he said, and if he creates new characters, they need to reflect the time period it's set in. He noticed that there are "not a lot of heavy-hitter villains who are women", and feels that , "If you're going to have gender equality in comics, you have to have complex motivations all around".
Hopeless was asked, since he was the youngest member of the panel, about his own "secret origin". He said he went to college to be a screen writer, but didn't end up moving to LA where that would be more possible. Instead, he moved to the Midwest with his wife and got a job in a comic shop where he realized that he could "make movies on paper". He did a large number of "half-finished projects", before he finally "made up release dates" to make his work look already published when he submitted to Marvel. 14 months later, he said, he got a reply. He only had one truly published book before that chance.
The panel took an interesting turn when fans asked questions about things that may "interrupt" a storyline, which eventually led to a discussion of crossovers.
"Have any of you have something you were building, then gotten a message that something has to happen in a certain time-frame that derails what you're doing?", an audience member asked.
"You mean like Wolverine dying?", Latour replied immediately, to prolonged sympathetic laughter. "The writing was on the wall", he said, but he "didn't know that I was only going to have 6 or 7 issues to do it". Starlin chimed in, "Anytime you deal with Dan Didio over at DC, it never works out", referring to stories changing and evolving, even becoming totally different stories with different characters by the end.
DeConnick was actually the one who brought up crossover events. She said that on the "2012 run of Captain Marvel", she dealt with this issue. "There's a point where there's like a "record scratch" where suddenly we're in Infinity", she said.
"By the time I was told that was coming, I was already ready with ending, so decided to write it the way I wanted it to end, so I don't think that 14 or 17 would have been effective if had changed it. The real jump is in 15", she said, where there's a "crossover I had to accommodate".
"Very recently", she said, she's had another one come up, and gotten an e-mail about a crossover. Her reaction was "NOOOO", since that "jacks up the plan". She e-mailed Brian Bendis to ask for advice and he simply answeres, "Say 'No thank you'". She thought, "Wait, what?" and wrote back to them and they said "Ok".
"Damnit!", she exclaimed, "Why didn't anybody tell me that? I wasn't aware that was an option. Now I know".
Latour was asked about his own personal transition from artist to writer.
He explained: "There came a certain point where I knew that my ability at the time to do a comic for hire as an artist was behind my ambition, so I intentionally took myself off board as an artist to improve, and during that time I was still actively writing. A creator-owned written book came out the same time as I was starting to get work as an artist again, so I found self on two career paths. It was a better plan to write for a living. Where it all comes from is superhero comics, so it's an easy transition to do Marvel work, but it's been a much more productive path to pursue work as a writer and pursue more personal projects as an artist. The only way I'd give up is if they were the same thing again".
The panelists also discussed what the "draw" is in creating superhero comics, and for Latour, it's about the "moral reinforcement" he got from them as a kid, and a genre that he feels is "without limits". Hopeless said he's always been a big fan of superhero comics, but he also "always pitches something else", like an "outlaw comic" starring superheroes, and uses characters and marvel universe to "tell other sorts of stories". For DeConnick, it's the "beauty of melodrama" and the Jungian analysis of the brain that is vented in hero stories whereas Starlin really thinks of his work as science fiction primarily where you can "explore things you couldn't do in a more earth-based story".
Recommended reading from the panelists included, from Latour: Image stuff, B.P.R.D, Mignolaverse books, Stray Bullets, The Auteur, and from DeConnick: Southern Bastards, MIND MGMT, Sex Criminals, Hawkeye "when it comes out", and Bendis on Guardians.
A fan brought up crossovers again, including how they impact titles and how the creators feel about them.
DeConnick was outspoken about them: "Make no mistake, they help the sales", she said. You may say "We hate them" but you buy them en masse. As long as you keep doing that, we will keep doing them. That's how the economy works. Intellectually, I love the idea. This story is told "radially" in all these directions in all these different ways. I love the idea of a linear story that you read like this (making a circle with her hands) but practically, it's a pain in the ass. If you opt out, that's your choice. If you play along, you get a sales bump. I'm a solidly "middlest" creator to stay alive, and a bump buys me 6 more issues. Ask yourself, 'How important is it to keep title going?'"
Starlin said, "Crossovers were an accident. The first one was Infinity Gauntlet which I was responsible for (Sorry)". When they split up editors, a few said "let's try it", and all found a sales bump. "Everyone was then saying 'I want your character in my book'", and he wasn't even sure "who half the characters were".
DeConnick pointed out that Civil War was "culturally effective" and "mirrored a lot of what was going on in the world and in the industry. There are a lot of things to hate about crossovers, but I have to say they're effective".
Latour said he has "about two crossovers hitting at same time in 6 months" and obviously, there's going to be a change with Wolverine".
"The Ghost of Wolverine!", DeConnick joked, and he replied, "Listen, I would write Ghost Wolverine the rest of my life!"
When the panelists were asked about the success of the Marvel movies and changes in comics over time, DeConnick said, "I love that movies spend millions of dollars to make commercials for our books. I think that is super awesome of them" with a grin.
Latour reflected: " It's now reaching an interesting area with movies", "There's a trickle down affect on comics, like commercials for things we do and now people are maybe willing to walk into a comic shop and give new characters a try".
DeConnick agreed: "They bring in new readers. The downside is while it's never as bad as imagined, it used to be that comics were insane, beautifully so, and now they are a little less so. People say, 'That's too weird'. Oh come on! Marvel Comics? A billion dollar industry people tend to watch a little closer than they used to.
Lastly, a fan asked, "Who gets to decide the ultimate deaths? Editors? Writers?".
Starlin promptly answered "Sales. Whenever sales go down, somebody dies" to applause of agreement.
The panelists listed what they are "working on" now as:
Starlin: Thanos Annual, Infinity Revelation. Savage Hawk 7-10 at the end of the year. He's negotiating Warlock. Forever People at DC. After that, he's going back to Thanos graphic novels.
DeConnick said: Prometheus at Dark Horse, Pretty Deadly in the Fall, Bitch Planet in November.
Latour said: A Gwen Stacey Spider-Woman one shot, Wolverine and the X-Men at Marvel. Southern Bastards at Image.
Hopeless said: He's done with Avengers Undercover (which will go up to 10), and there's another series he's launching in November, but can't talk about that yet.
It's no exaggeration to say there was a lot of wisdom gleaned from experience in the room, and the topics that came up were actually ones that were on the writers' minds and they were happy to talk about as they affect their profession and their choices as creators. It was a showcase of the type of panels typical at Heroes Con that always uncover new things about the professionals who you admire.
---
---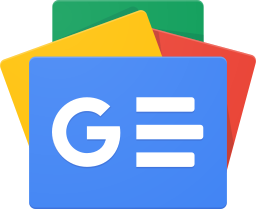 Stay up-to-date and support the site by following Bleeding Cool on Google News today!