Year of the Villain is a celebration of DC's bad villains, one which sees each of the villains' headshots commemorated on $4.99 cardstock variant covers. But what we've found interesting is which characters that are not straight up bad that grace a few of these covers. Like Catwoman, who we know will be getting "The Offer" from Lex Luthor in July. Or Lois Lane, who is apparently threatening a heel turn that month.
And also revealed in DC's July solicitations, Luthor will make Harley Quinn an offer in July, and though we don't know if she accepts, her face is certainly plastered on that variant cover, isn't it?
So which side is Harley Quinn on? Well, we know Poison Ivy is on the trade dress banners for Year of the Villain… maybe Harley follows along?
HARLEY QUINN #63
written by SAM HUMPHRIES
art by OTTO SCHMIDT
cover by GUILLEM MARCH
variant cover by FRANK CHO
The final trials of Harley Quinn have begun…and the stakes have never been higher! Will Harley succeed in becoming the Angel of Retribution? Or will she fall short, only to suffer the same fate as all those before her?
Plus, a mysterious new comic by M. Clatterbuck appears…in which Lex Luthor makes Harley an exciting offer!
ON SALE 07.03.19
$3.99 US | 32 PAGES
CARD STOCK VARIANT COVER $4.99
FC | RATED T+
This issue will ship with two covers.
Please see the order form for details.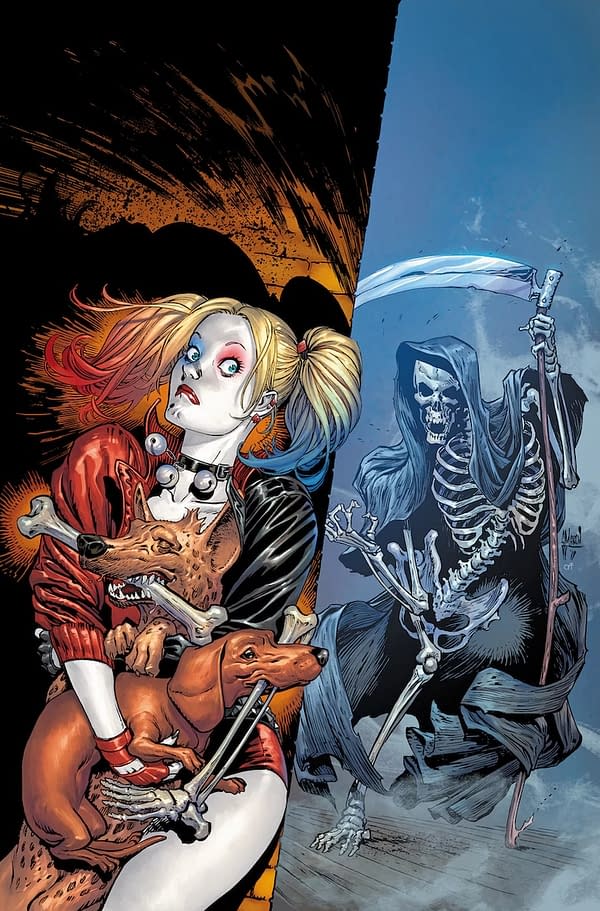 Enjoyed this article? Share it!