Who You Gonna Call About Bootlegging Jenevieve Broomall And Others At Wizard World Chicago? (UPDATE x2)
UPDATE: The individual running the booth at Wizard has replied to enquiries. Eric Sellin told me
"I purchased a group of prints wrapped in the amount of 20. Each in philly and AC events the person at that booth said they were legit and he had permission to sell all looked on the up and up .

So I spend a good chunk of change and place them out as give away items when you do a picture with the cars. The only ones I sell out right are the vote for batman and Delorean as well as Batmobile movie poster and Ghostbusters which I got from Sony the others were strictly give aways .

3 of the artists came upstairs, sat and we spoke at length and they agreed that as long as I was giving them away they had no problem with that for their prints. As far as the artists not there I pulled those prints and will destroy them. I then met with a wizard rep and we discussed trying to track down the seller".
Bleeding Cool intends to follow up this story further. The original story runs below.
This is work being exhibited and sold at Wizard World Chicago by Carolina Ghost Busters, who appear at events with an Ecto-1 car and dressed as the Ghostbusters.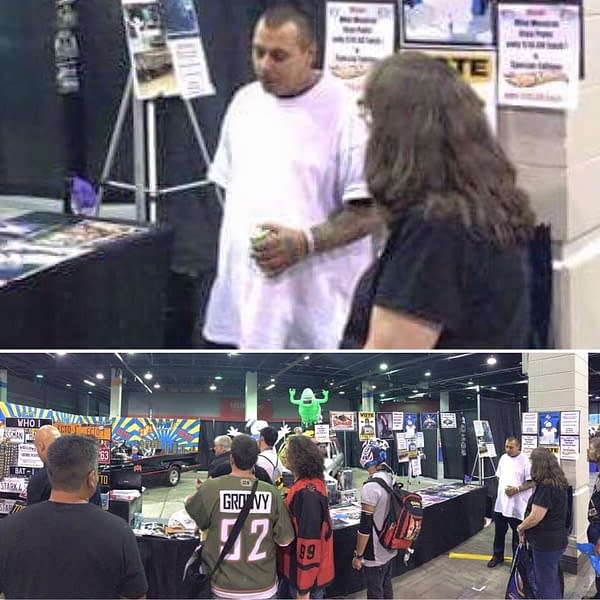 And they are selling comic book artwork at the show as well. After all, it is a comic con, why not?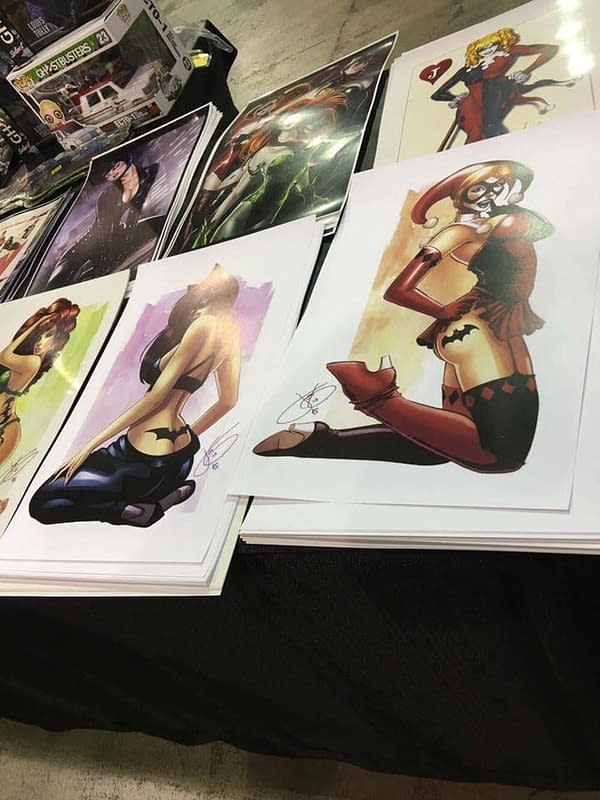 The only problem is that it appears it is not all theirs to sell. Customers report they have been told these prints are being sold on behalf of the artists. Except this appears not to be true. Artist Jenevieve Broomall who is responsible for this piece…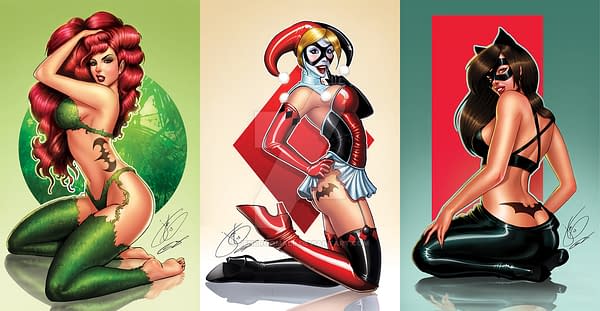 …tells Bleeding Cool "I believe these guys are claiming to sell for the artists which is how they explain selling several styles. This is not true…. If I sell my prints to companies to sell (which I have) I sign them and my prints are high quality".
You can also see this piece by Billy Tucci…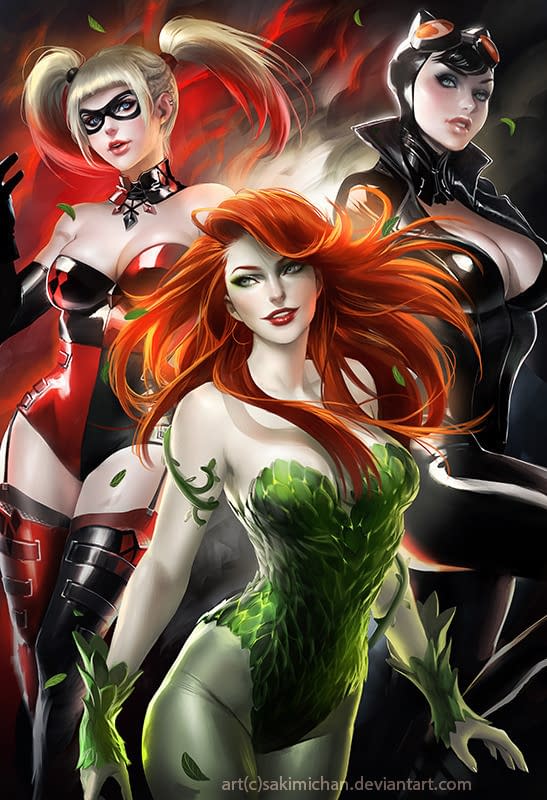 The Caroline Ghost Busters have yet to respond to Bleeding Cool inquiries made earlier today. But I understand authorities have been contacted…
UPDATE: And authorities were contacted about one member, back in June, regarding a different matter.
Geressy may have looked the part, but there is no scene in the film where an agent tries to meet up with an underage girl for sex. However, that is what detectives say Geressy tried to do, initially catching their attention after he posted an online ad looking for a young girl.

"I went on the internet and pretended that I was a 14-year-old girl and started communicating with him," said an undercover detective.

He says that communication started in May and lasted until Friday's planned meetup.

"He went to school with my oldest son, it just doesn't seem, it just seems unlikely, but have to wait and see how things turn out," said long time neighbor Randy Graham.

When not dressed as a man in black, Geressy is apparently the man to call if you need a Ghostbuster. He leads a group called the Carolina Ghostbusters and has his very own ectomobile.