So Why Did Dan DiDio Leave DC Comics Anyway?
Earlier today, Bleeding Cool ran the scoop that Dan DiDio had gone at DC Comics. He was probably my favourite comic book publisher. I often didn't agree with his publishing decisions, (who does with anyone's?), but I enjoyed his company and his presence immensely. Also that he would 'play the game' – he understood Bleeding Cool's place in the role of things as a critical, often mocking voice, and would sometimes even play up to it. He was also a disruptor, he wanted to shake things up to find what was better – and approach that can rub many the wrong way but often works. Because he, as much as anyone else, loves comics and the characters and wants to do the best by them. Yes, even Wally West and Dick Grayson.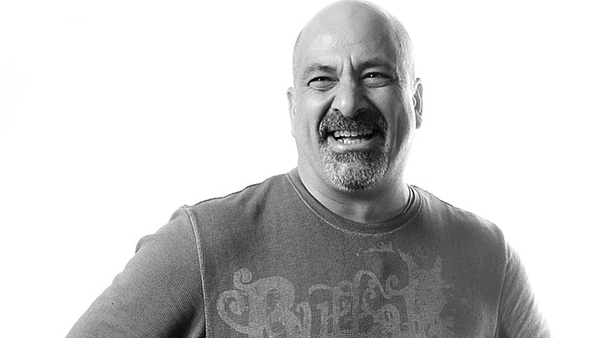 Bleeding Cool now understands that yes, DiDio was fired this morning by Warner Bros at 10.30am PT in their Burbank offices and he left the building straight away. I am told by sources close to the situation that he was fired, for cause, for 'fostering a poor work environment' – as evidenced, as we previously stated, by significant departures at the publisher by editors. Dan DiDio has a reputation of being a micro-manager from some, for being very involved in projects from others. And DC Comics was heading towards a big change in its publishing programme – one aspect of which was the much-rumoured 5G – or Generation Five. Which would have seen DC's major figures Bruce Wayne, Clark Kent, Diana and more aged out and replaced with new characters taking the roles of Superman, Batman and Wonder Woman as part of the new DC Timeline. And some folk at DC Comics were very much against this. But opposition never worried Dan, after all he was at constant odds with the direction the company line was pushed for pretty much his entire career as Publisher, and was always was striving to put comics first, as he saw it.
But in recent months, there seemed to be editorial backtracks on the direction given, details changes and a general sense of frustration that the clock was ticking and that nothing was being done. We saw a rapid departure in DC editorial of Pat McCallum, Alex Antone, Molly Mahan, Rob Levin and others. Could this have been a factor?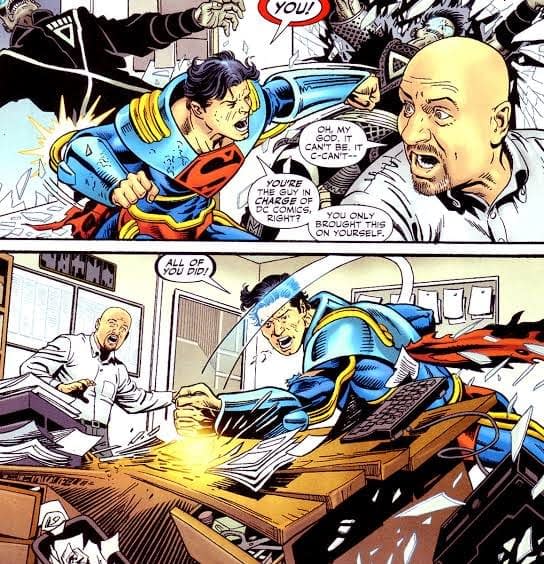 Certainly, DiDio's departure was a surprise – to him as it was everyone else. I understand that it was internally announced at a series of small staff meetings at Burbank today. Though no one seems to have told the executives attending ComicsPRO, who had to read about it on Bleeding Cool on their mobile phones – and who sharply exited the conference as a result. Jim Lee is the remaining Publisher and CCO at DC, and so will be steering the ship for the foreseeable future. Is it too late to change the upcoming C2E2 panel Meet The Publishers to the singular now?
Also at ComicsPRO, there was a lot of discussion amongst retailers about DiDio's firing, with comic book writer Scott Snyder's name being mentioned a lot as a factor. Internally at DC Comics, Snyder was seen as someone opposed to what was being planned with 5G, and thought it could harm retailers.
Snyder and DiDio were not eye-to-eye creatively, but I understand that Snyder merely wanted to keep his upcoming Death Metal comic book as far away from 5G/Generation Five as possible, intending to use the series to celebrate DC's 85 years to date, rather than anything forward-looking. This frustrated DiDio's plans to introduce 5G with Death Metal. And as a result, mentions of Death Metal were taken out of the planned Generation Zero: Gods Among Us story for Free Comic Book Day.
It is now possible that DC's Free Comic Book Day offering may change again as a result, even though it is up for FOC this weekend. But all this is being worked out in real-time this weekend at Burbank.
As of now? According to people working on it, 5G is still launching in October. In what shape or form, I haven't a clue.