X-O Manowar Of The Future And More In Valiant Previews
Here we have an early look at what's coming out on Wednesday from Valiant. It starts of with one of the 4001 A.D. one-shots, this one featuring X-O Manowar by Robert Venditti and Clayton Henry. Then we have the third issue of A&A: The Adventures of Archer & Armstrong and the second part of the Siege of King's Castle storyline in Ninjak #15.
4001 A.D.: X-O MANOWAR #1
Written by ROBERT VENDITTI Art by CLAYTON HENRY Covers by CAFU, PHIL JIMENEZ, MATT KINDT, and RYAN LEE
ROCKETING OUT OF THE PAGES OF 4001 A.D…the present and future of Valiant's #1 hero come together for an essential standalone chapter at the heart of the summer's blockbuster comics event! How did the rise of Earth's most powerful hero lead to humanity's ultimate destruction? Just what was the War of the X-O Manowars…and how did its catastrophic fallout bring ruination and despair to a besieged planet? And why is the sacred extraterrestrial armor called Shanhara the one weapon Father fears more than any other? The answers to the pivotal questions behind Valiant's planet-shaking summer event arrive here as New York Times best-selling writer Robert Venditti (BOOK OF DEATH) and acclaimed artist Clayton Henry (IVAR, TIMEWALKER) blast two thousand years into the future of the Valiant Universe to reveal the never-before-told history of New Japan's dominion over Earth…and the doomed role that the X-O Manowar armor was forever fated to play in the coming war for liberation!
A&A: THE ADVENTURES OF ARCHER & ARMSTRONG #3
Written by RAFER ROBERTS Art by DAVID LAFUENTE Covers by DAVID LAFUENTE, KANO, MONICA GALLAGHER, RAFER ROBERTS, and BEN OLIVER
Archer and Armstrong and Mary-Maria versus Bacchus —a dude who thinks he's the god of wine! At last…Bacchus' diabolical plan stands revealed: get Archer and Armstrong drunk! Too bad one is an immortal with a liver of steel and the other is a bit of a lightweight.That can only mean one thing: Mary-Maria to the rescue! But can she and Armstrong put aside their differences in time to hold Archer's hair back? Or is he about to ruin the expensive interior of Armstrong's bottomless satchel?!
NINJAK #15 ("THE SIEGE OF KING'S CASTLE" – PART 2)
Written by MATT KINDT Art DIEGO BERNARD and KHOI PHAM Covers by MIKE CHOI, DIEGO BERNARD and THONY SILAS
"THE SIEGE OF KING'S CASTLE" – PART 2! Roku and the remnants of Weaponeer have destroyed Colin King's home, his identity and his very life. But they made one mistake – they didn't kill Ninjak when they had the chance! Ninjak's darkest hour is nigh as New York Times best-selling writer Matt Kindt (4001 A.D.) and red-hot artist Diego Bernard (X-O MANOWAR) continue the most pivotal turning point yet in the deadly life of MI-6's most elite intelligence operative, only in "THE SIEGE OF KING'S CASTLE"!
---
---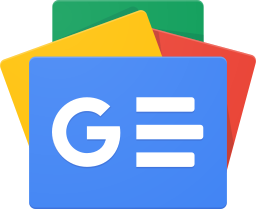 Stay up-to-date and support the site by following Bleeding Cool on Google News today!