X-ual Healing: Moronic Mutant Mayhem in Multiple Man #1
Sworn to sell comics for Marvel executives who feared and hated the fact that Fox owned their movie rights, The Uncanny X-Men suffered great indignities, but with a corporate merger on the way, the X-Men can finally get back to doing what they do best: being objectively the best franchise in comics.
Each week, armed with the joy, heartbreak, and frustration of 30+ years of reading X-Men comics, we crankily read every new X-book that comes out, recap the events, provide some back-links to Marvel Unlimited, and wonder when Marvel will let Chris Claremont write something again. Seriously, how do you have the greatest writer in the history of comics on the payroll and just not use him for anything?
It's the way X-Men comics were meant to be read! It's the column that can only be known as…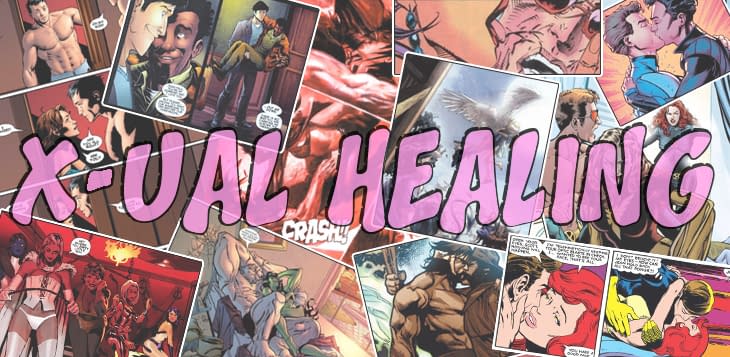 For more about the column, check out the reboot issue here.
---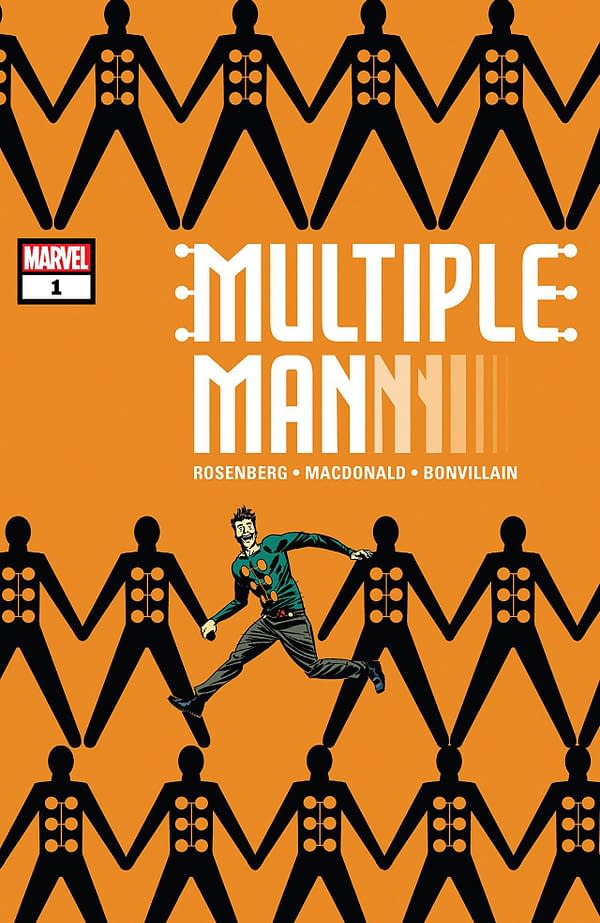 MULTIPLE MAN #1 (OF 5)
MATTHEW ROSENBERG (W) • ANDY MACDONALD (A)
Cover by MARCOS MARTIN
Variant cover by Dave Johnson
VARIANT COVER BY LARRY STROMAN
MATTHEW ROSENBERG & ANDY MACDONALD BRING MULTIPLE MAN BACK FROM THE DEAD…SORT OF…MAYBE?
A handful of people's favorite X-Man – Jamie Madrox – was alive for a while. Then he was dead. Now he's not. But he will be again if he doesn't kill himself trying to make sure he doesn't die. It makes sense when you read it. Trust us. In his fight to not die, Jamie has stumbled across a threat even greater than his own death, but fixing it might make it worse. Can he save the world from himself?
On top of all that, the X-Men are mad at him now, and a mysterious new group of foes is after him, too. We can't tell you who they are, but they're pretty great.
32 PGS./Rated T+ …$3.99
---
Multiple Man #1 opens with the New Mutants breaking into a sealed lab to… wait a minute, the New Mutants? Are mini-series allowed to crossover? Somebody check the rulebook.
Anyway, the New Mutants — Magik, Strong Guy, Rictor, Boom Boom, and Wolfsbane, break into the lab to find Jamie Madrox, which is surprising because he was killed by M-Pox during the Death of X event when Marvel was trying to replace the X-Men with the Inhumans (didn't work because nobody cares about the Inhumans). They bring Madrox back to the X-Mansion, where The Beast is able to stabilize him. However, Jamie is dying (as all of the dupes died when Jamie Prime was killed in a super-mega-crossover event).
Jamie asks Beast to find a cure, heads upstairs and has a burrito, then goes to the library where he finds Bishop, knocks him out, and steals his time travel device. Jamie travels… downstairs to Beast's lab just earlier, where he gets in a fight with his other self and then absorbs him. Jamie says he came to warn the X-Men that "something terrible" is coming. At that moment, an alarm sounds and a person dressed kinda like Deadpool but kinda like Jamie, busts in the window.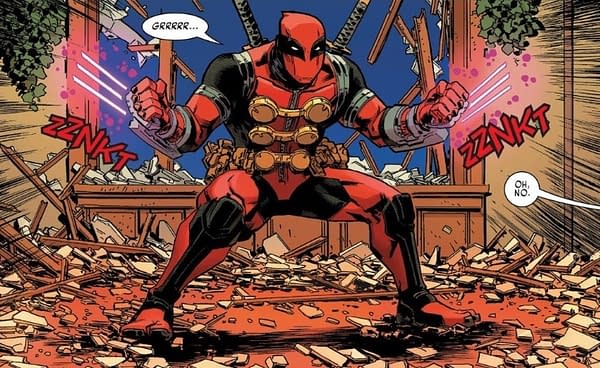 Another one who looks kinda like Cable arrives, and then one dressed like Cloak (of Cloak and Dagger fame), and out of Cloak's cloak comes a Hulk. After some obligatory violence, Jamie asks everyone to calm down and talk things out. The attackers reveal that they are also Jamie Madroxes.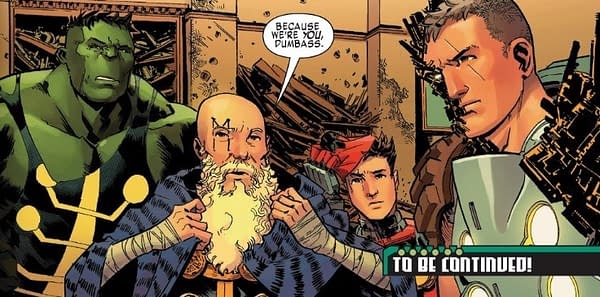 ---
The Bottom Line
This comic was very silly. In a good way, and very true to the character of Jamie Madrox. Time travel shenanigans compounded by dupe shenanigans is entertaining enough to earn this comic the Wolverine's Weiner Pick of the Week.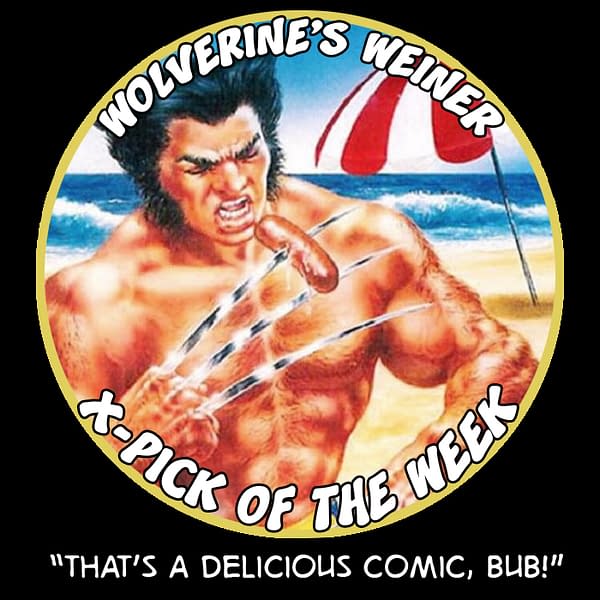 Congratulations to the creative team, as well as to writer Matthew Rosenberg on his second win of the prestigious award. Rosenberg now has two Wolvie's Weiners, which is fitting, because Wolverine himself is known to have two d***s — one for f***ing, and one for making love. That's canon. Pretty sure.
---
Further Reading
Wondering about that strangely X-Factor-esque New Mutants team at the beginning of this book? Check out the currently running New Mutants mini (not on Marvel Unlimited though — too new).
Jamie Madrox is back from the dead! Wait, he was dead? Yep. Read Death of X on Marvel Unlimited. Trigger warning for continued poor treatment of Cyclops.
Read more X-ual Healing here: