Moriah Rose Pereira, born January 1, 1995, is better known as the YouTube star Poppy. Her videos, directed and/or produced by Titanic Sinclair are described as "a combination of Andy Warhol's pop accessibility, David Lynch's creepiness, and Tim Burton's zany comedic tone".
In 2016, she released her debut extended play music track, Bubblebath, as That Poppy, from Island Records, when she also became the face of the Hello Sanrio collection. In the summer of 2017, she signed to Mad Decent, and in October released her first studio album, Poppy.Computer and embarked on her first tour, across 34 North American cities as well as shows in London and Tokyo. Poppy's second album, Am I a Girl?, was released on October 31st last year.
And now she has a graphic novel on the way.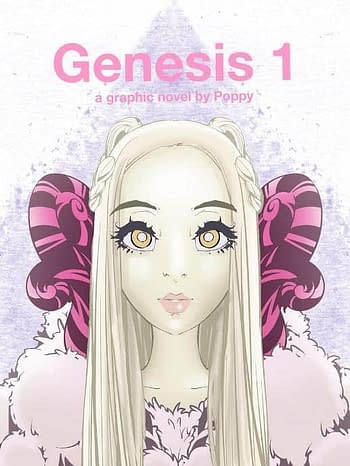 Genesis 1 will be written by Poppy, Titanic Sinclair and Ryan Cady and drawn by Masa Minoura and Ian McGinty.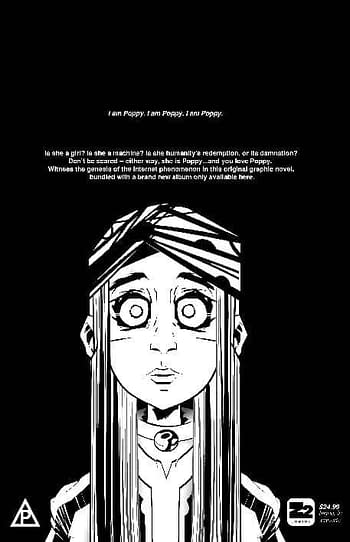 Is she a girl? Is she a machine? Is she humanity's redemption, or its damnation? Don't be scared — either way, she is Poppy… and you love Poppy. Witness the genesis of the internet phenomenon in this original graphic novel, bundled with an exclusive brand new album. 500 copies of the limited deluxe edition of "Genesis 1" will be available for pre-sale on Z2 Comics' website HERE. This deluxe edition will include an oversized 9×15 Slip Cased Hard Cover, a free print and vinyl signed by Poppy.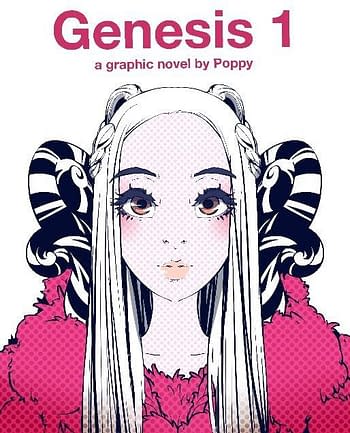 Tickets to Poppy's upcoming Am I A Girl? North American tour can be found HERE.
Enjoyed this article? Share it!