Could Zatanna Be Brian Michael Bendis's First DC Comic?
With the shocking news breaking this morning that longtime Marvel writer (and arguably the company's biggest name) "The Great One" Brian Michael Bendis, has left the company to sign a DC Comics EXCLUSIVE contract, speculation is running rampant over what project Bendis might write first.
The obvious choice is to put him directly on one of DC's biggest properties, like Justice League, Batman, Superman, or Wonder Woman. But that would mean transplanting an existing creative team, and it might make more sense to use The Great One's star power to bring another property to high prominence (and high sales) at the company. In the comments section of our story, a former Newsarama reporter recalls an interview with Bendis from way back in 2004, just when Bendis was becoming Marvel's preeminent writer, in which Bendis may have dropped a clue as to his first project for DC (13 years is a long time, but it's like two weeks in Bendis decompression years).
Trailbreaker wrote:
"At 2004 Wonder-Con when I was a freelance reporter for Newsarama, I asked Bendis if he ever went to DC which character would he like to write. His answer and I quote: "Zatanna! I'd love to get my mitts on her." Last week, Scott Snyder said there are plans for Zatanna. We'll see if Bendis finally gets his wish."
And indeed, it was just last week when Scott Snyder, the Brian Michael Bendis of DC (well, up until today, since Brian Michael Bendis is now the Brian Michael Bendis of DC), responded to a fan question about Zatanna saying:
Was this the plan Snyder was talking about? If anyone outside of DC's executive management was privy to Bendis's defection before it was announced, it would be Snyder. What do you think? Is a Bendis Zatanna likely? Would you want to read it? Let us know in the comments, and also let us know if you have any 13-year-old scoops of your own we can turn into our next article (thanks, Trailbreaker!).
---
---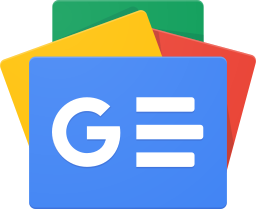 Stay up-to-date and support the site by following Bleeding Cool on Google News today!