Zoe Thorogood, The Next Big Name in Comic Books
It's Lonely At The Centre Of The Earth by Zoe Thorogood burns through 18,000 copies in a couple of months and more, much more, to come.
---
I picked up my copy of It's Lonely At The Centre Of The Earth by Zoe Thorogood at Thought Bubble last year. Lots of people did, it was sold out by the first day. Lots of people liked it too. It made a lot of end-of-year lists for those who had picked it up. I mean, it wasn't the only stand-out thing that weekend…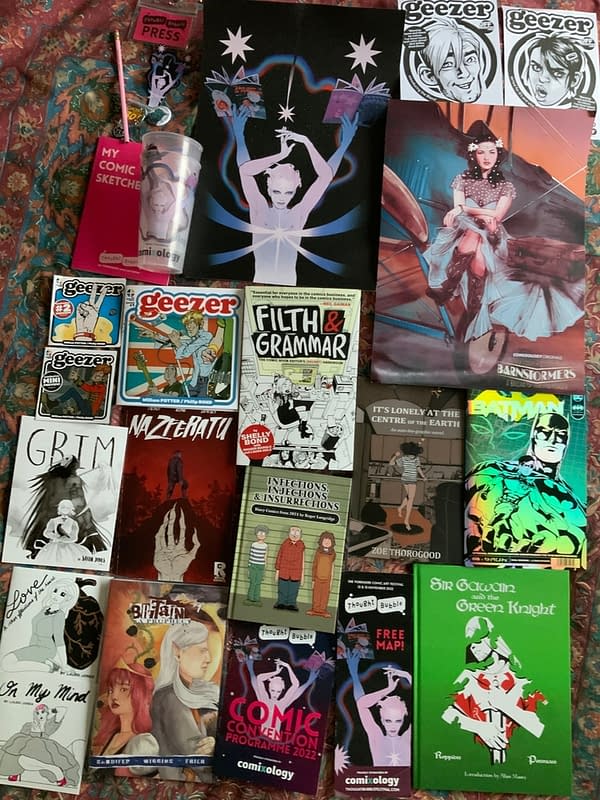 …but it definitely made an impression. All over the place, I'm told that an end-of-year post-mortem meeting between Image Comics and Diamond Comic Distributors was mostly spent discussing Zoe Thorogood. It's Lonely At The Centre Of The Earth has sold around 18,000 copies off the bat through Diamond, around the same that Ed Brubaker and Sean Phillips' Reckless original graphic novels typically do.
Except this is 18,000 sales of a graphic novel by a relative unknown without big names, big media exposure or some concocted culture war outrage. Without any variants or single-issue-sell-out-gravy-train of hype. Without an endorsement quote from the Earl of Wessex or a class reunion checklist of praise quotes pulled from other Image creators under social duress or from Twitter loudmouths. No Netflix deal, no poster campaigns, no returnability, no discounts, no Bad Idea shenanigans, not even a promotional bookmark. None of it. This book rose straight to the top without any frills, variant covers, NFTs or paying $1000 for a fake job.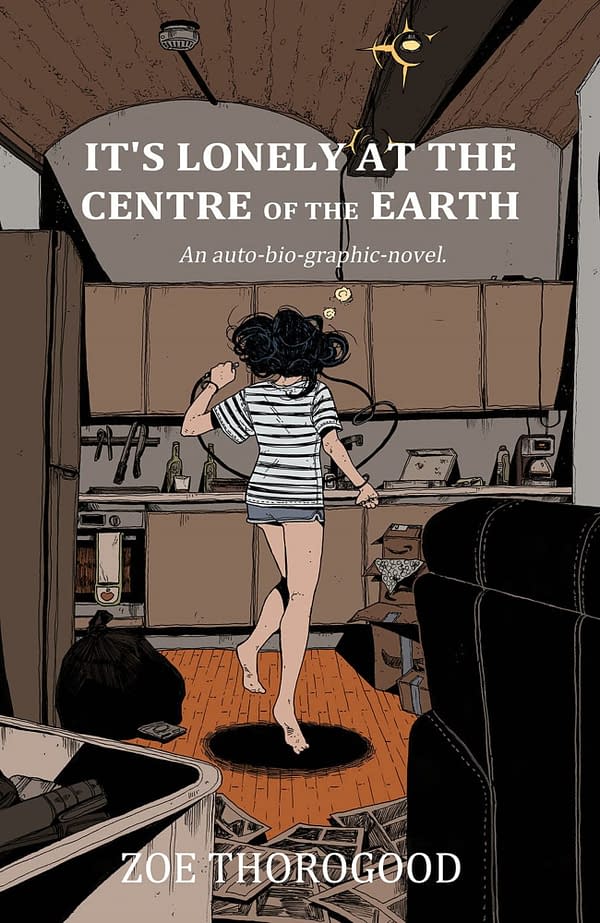 And by "rose to the top", I mean It's Lonely At The Centre Of The Earth blew through its entire initial print run and needed to be sent back to print immediately (something that's the norm for adding pizzazz to single issue launch fanfare, but basically a may-day situation if you let it happen on a graphic novel). Anyway, Image Comics publisher Eric Stephenson got on his red phone and more copies were printed and Diamond folks shook off the whiplash and everybody calmed down a hair. Until, my source tells me, those It's Lonely At The Centre Of The Earth copies just kept moving at the same crazy pace… So, apparently at this latest discussion, the possibility/likelihood of having to reprint yet again was broached once more. And much deliberation of just how big that print run should be followed… This book only just came out in mid-November, folks!
Beyond the fact that Zoe Thorogood is relatively unknown to the industry with just the indie UK title The Impending Blindness of Billie Scott and then drawing the Joe Hill graphic novel adaptation Rain under her belt, what's most fascinating is that this is just simply a bit of a quirky title for Image. It's also introspective. Provocative. Creatively risky. And the title's "centre" is spelt the way us colonials intended it. It of course has all the makings of being hugely successful—but could also be completely overlooked by the jaded, myopic among us elderly comic curmudgeons. But Image's discerning eye for spotting new talent and its penchant for going where-no-other-publisher-has-gone-before has paid dividends yet again. And, my source tells me, she's already got another yet-to-be-announced OGN on the schedule with Image Comics AND, I'm told, a sure-to-be-a-surprise collaboration with a long-established Image creator.
No chance it could be Zoe Thorogood and Todd McFarlane, right?