Activision Reveals More Battle Royale Info for Call of Duty: Mobile
Now that Call of Duty: Mobile has entered the beta testing phase, Activision has revealed a lot more details about the battle royale system in the game. To be blunt, this is probably one of the most ambitious versions of a mobile battle royale scenario anyone has put together, as the developers pulled maps from several games in the series to become playable areas. The gear and equipment are pretty basic right now to keep things simple, but it allows for a ton of options to give anyone a fighting chance. You can check out the full details here as we have the cliff notes below, but still no word from the company on an official release date.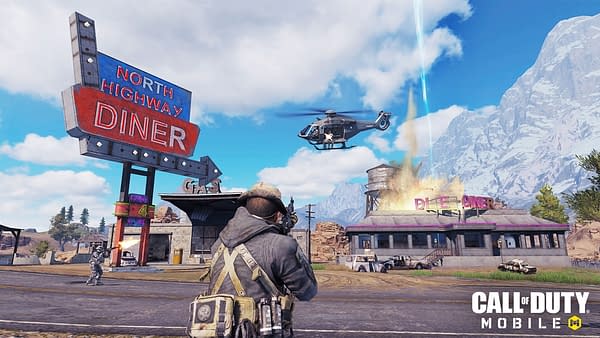 * Up to 100 total rivals on a large-scale, sprawling Battle Royale map.

* Single, Two-person, or Four-person playlists are currently being playtested, so you can choose a match and play individually, as part of a pair, or as a team of four.

* Choose from one of six initial classes, each with their own ability and skill.

* The mode features similar rules to Call of Duty: Black Ops 4's Blackout map; drop in from above, find weapons and gear, survive on the ground, and eliminate all to win!

* Reviving teammates introduces a dog tag retrieval, with successfully-healed friends dropping in from a cargo plane once they are healed.

* The game can be played in either a third or first-person perspective, which you decide on before the match begins.

* The massive map features a wide variety of new territory to explore, as well over a dozen settings from previous Call of Duty titles, including Call of Duty 4: Modern Warfare, Call of Duty: Modern Warfare 2, Call of Duty: Black Ops, and Call of Duty: Black Ops II.