BioWare has announced that the numbers and words that come out of your enemies in Anthem can be completely customised or even turned off.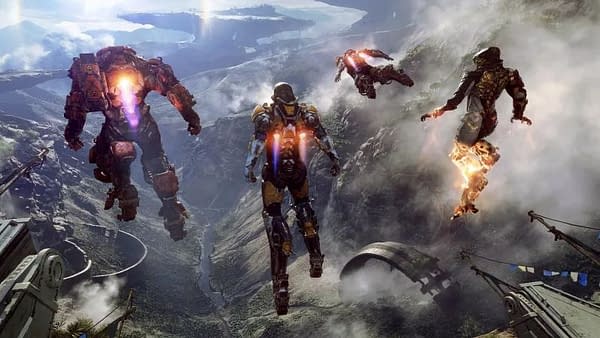 Anthem is shaping up to be a gorgeous game. From what we've seen, the vistas and landscapes are immensely detailed. The Javelins, enemies and wildlife don't hurt too, and while some might hold doubts over the game, I don't think many are going to be arguing its graphical prowess. Still, as you might have seen in gameplay thus far, it comes with bright yellow numbers flying everywhere as you dismantle your opponents.
If that is unsightly to you, or perhaps you just want something a little more natural, you can turn off those numbers. Taking to Twitter, the official Anthem account finally talked about those numbers and confirmed that players will have a lot of control over how those "floaties" are displayed. From size to opacity, you will be able to manage how the numbers are displayed. More than that, you could even turn them off entirely if you so wished. Here is the initial tweet:
Damage floaties can be tuned to your liking. Adjust opacity, size, and even completely turn them off. Whatever helps you win the battle. #AMAAAA pic.twitter.com/bBdzIKo0H5

— Anthem (@anthemgame) July 7, 2018
This is great to hear as there had been some complaints about the prominence of the numbers in the game brewing. They certainly make a lot of visual noise in a world that is so beautiful so I understand it. It's great that BioWare has given that choice to the player in turn.
Enjoyed this article? Share it!