Assassin's Creed Valhalla Gets A New Trailer Hinting At Eivor's Fate
Ubisoft dropped a new trailer today for Assassin's Creed Valhalla, as the images and speech within gives into the fate of Eivor. Whether you play the character as a man or a woman, the future for them seems to be very clear, yet filled with possibilities as they travel far from home into a land of power, mystics, greed, and shadows around every turn. Here's the exact description Ubisoft gave for the trailer.
Driven from Norway by wars and dwindling resources, Eivor is a Norse Viking raider who gathers their clan to sail to England in search of a new home. Facing strong resistance in England, Eivor is forced to confront not only enemies in battle, but also internal conflicts. in the fight to save their clan and attain glory, Eivor may stand to lose everything.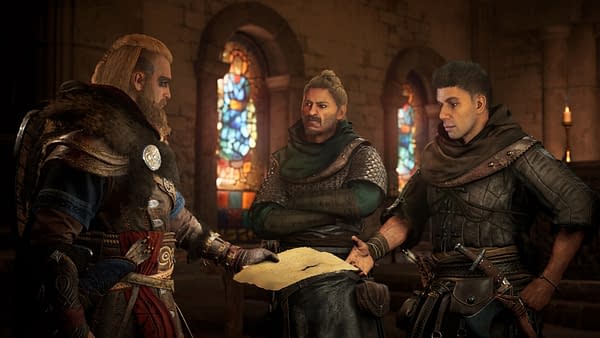 Not the greatest of ways to go about living what is essentially the rest of your days, but an interesting one. You can check out the entire trailer below as you get a peek into what the game will have to offer your character, as well as some of the cutscenes you'll end up seeing when it's released. In addition to this, starting on July 17th, you will be able to listen to a seven-song EP taken from the official soundtrack. The EP, which is called Assassin's Creed Valhalla – Out of The North, features original compositions from Jesper Kyd and Sarah Schachner, as well as an original song by Einar Selvik. You can start listening to it tomorrow on Spotify and be able to purchase it on iTunes.