QuakeCon will be kicking off this week, and before the festivities begin, Bethesda Softworks have released details of events happening over the weekend. We have some of the details below, but if you wish to learn the finer results, you can check out the entire schedule on their website for more. Basically, this is going to be a massive set of events and happenings, plus maybe a few reveals as we grow closer to the release of DOOM Eternal.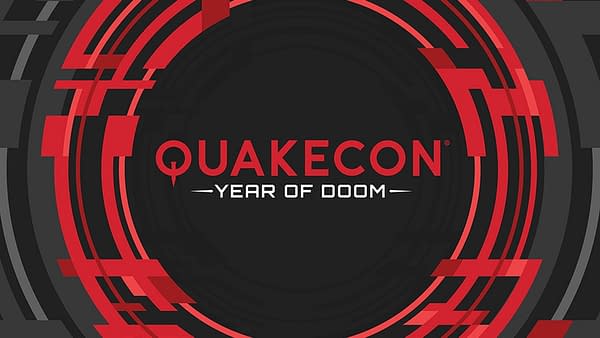 – Keynote: It's not a QuakeCon without the Keynote, and this year's welcome message will focus heavily on the upcoming DOOM Eternal. Don't miss the demon-slaying action when the Keynote kicks off at 11:00am CT on Friday, July 26.

– Panel: The Influence of DOOM: Immediately following the keynote, an all-star lineup of Bethesda developers from MachineGames, Bethesda Game Studios, and id Software will discuss the impact of DOOM's release 25 years ago on games and the video game industry.

– Panels for Fallout 76, DOOM Eternal, and The Elder Scrolls Online: On Saturday, development leads from Bethesda Game Studios, id Software, and Zenimax Online Studios will each take to the stage to discuss Fallout 76, DOOM Eternal, and The Elder Scrolls Online.

· 10:00am CT Sat: Fallout 76

· 11:00am CT Sat: First live gameplay of DOOM Eternal

· 2:00pm CT Sat: The Elder Scrolls Online

· Esports Tournaments: Both Quake Champions and The Elder Scrolls: Legends will be hosting tournaments at QuakeCon. Catch the kickoff of the Quake Champions Quake Pro League Thursday through Sunday, and The Elder Scrolls: Legends Masters Series on Friday.

· Exhibit Hall: The Exhibit Hall will be open on Friday and Saturday from 10am-6pm, and Sunday from 10am-3pm. Attendees can, among other things, be among first to get hands-on with DOOM Eternal and explore a wide variety of Exhibitor booths.
Enjoyed this article? Share it!