"Black Future '88" Receives A November Release Date
Good Shepherd Entertainment and SuperScarySnakes have finally given their upcoming game Black Future '88 a proper release date. The game will officially be released for PC and Nintendo Switch on November 21st, 2019, with a physical Switch edition coming in 2020. And with the news came a brand new trailer for the game, which you can watch here.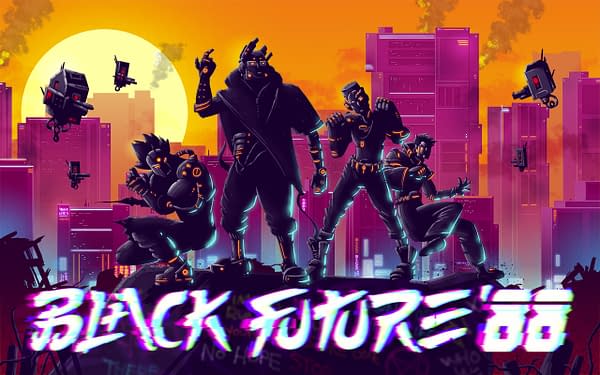 Set in a grim alternate history where it's always 1988, Black Future '88 puts players on a non-stop dungeon-crawling ascent against homicidal robots, cutthroats, bosses and more to exact revenge on the man who destroyed the world. As one of the last remaining survivors of a nuclear cataclysm, you'll climb a procedurally generated tower through a merciless onslaught of fire, lasers and steel.

The only way to kill your mark before your heart explodes is strategically combining dozens of unique guns, buffs and curses. Choose from several characters with a huge arsenal of weapons and powers as you shoot, slash and dash through anything standing between you and the top of the world.

Survive this nightmarish neon-lit retro dystopia alone or with a friend in two-player local co-op, then measure your mettle against other players by taking on special daily challenges to scale the global leaderboard. Black Future '88 will also fully support Steam's new Remote Play Together feature at launch, letting PC players join a friend's game online.