"Castlevania: Symphony Of The Night" Comes To Mobile
Konami has revealed today that the classic platformer Castlevania: Symphony of the Night is now officially available for mobile devices. Probably the most iconic game to the franchise, the game has been released on iOS and Android to coincide with the Netflix Season 3 release of the animated series. What's more, the soundtrack to the game has been added to Spotify for those of you who want to groove to some classic vampire-killing tracks. You can pick up the game for a mere $3 today.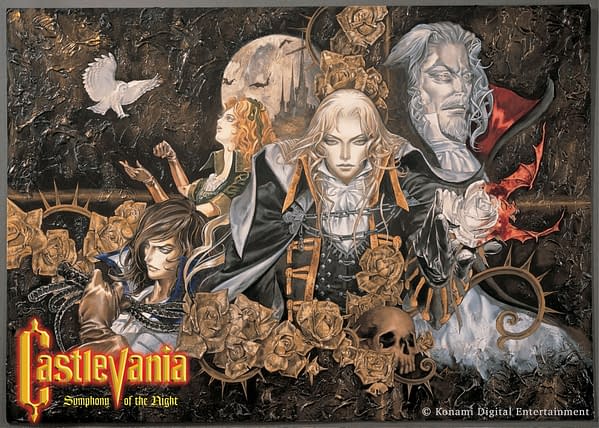 After Richter Belmont's defeat of Count Dracula, the vampire hunter vanishes without a trace. Castlevania: Symphony of the Night brings players into a story five years later, this time as Alucard, the son of Dracula. In order to purge the world of his own cursed blood line, Alucard attempts to repress his vampiric powers and enter in to what was meant to be an eternal slumber. However with no Belmonts to storm the castle and address the evil in his homeland, Alucard awakens from his self-induced sleep and decides to investigate what transpired during his slumber.