Cook, Serve, Delicious! 3?! Will Be Released This Fall
Vertigo Gaming Inc announced today that they will finally be releasing Cook, Serve, Delicious! 3?! Only you're going to have to wait to the Fall. The company released the game into Early Access on Steam earlier this year to get a little traction going for the game while they worked on it. It's been getting some buzz, but some of the feedback on the demo says it's been lacking. Well, we're finally going to see what the full vision of the game is, but it's going to be sometime after Labor Day 2020. An official release date hasn't been set for it yet, but we do know the game will come out on PC and all three major consoles for $20 everywhere. As part of their way of celebrating the announcement, the devs have made all three games on sale as part of today's Steam Daily Deal, with the first two games being 75% off and the third being 25% off until June 7th.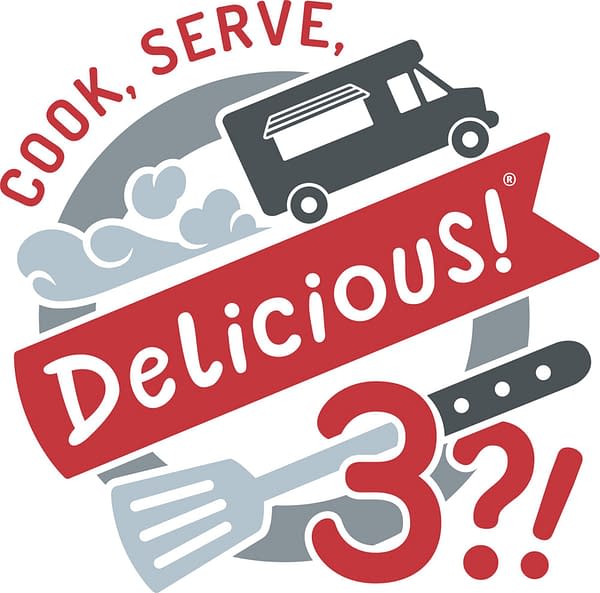 Hit the road in this massive sequel to the million-selling Cook, Serve, Delicious! series as you travel across the United States to participate in the Iron Cook National Foodtruck Championships with your trusty robot crew Whisk (voiced by @negaoryx) and Cleaver (voiced by @havanarama).

Set in the radically-changed war-torn America of 2042, play through an all new story-driven campaign where you cook hundreds of foods—including many brand new to the series—across hundreds of levels in a new gameplay structure that has been completely redesigned to deliver fast-paced action, or take it easy with the all new Zen Campaign that can be toggled on or off at any time!

Play through the campaign via single player or with a friend in local co-op (with the ability to change on the fly), upgrade your food truck with dozens of gameplay-affecting modules, expand your food catalog, and race to the nation's new capital in Nashville, Tennessee, to prove once and for all that you're still the best chef in the world.