Dark Envoy Earmarked For Steam Next Fest Appearance
Dark Envoy is confirmed to be a part of Steam Next Fest in February, as the game will have a free demo for you to try.
---
Indie developer and publisher Event Horizon confirmed this week that their upcoming game Dark Envoy will be a part of Steam Next Fest next month. The game has been teased for about two and a half years now with no clear plan of when it will come out, as the team has been working diligently to try and get it released this year. The demo will be the first time anyone has played the game outside of conventions or private tests, giving everyone a chance to try this tactical RPG with a modern approach to combat. The demo will be made available on February 6th when the festival launches.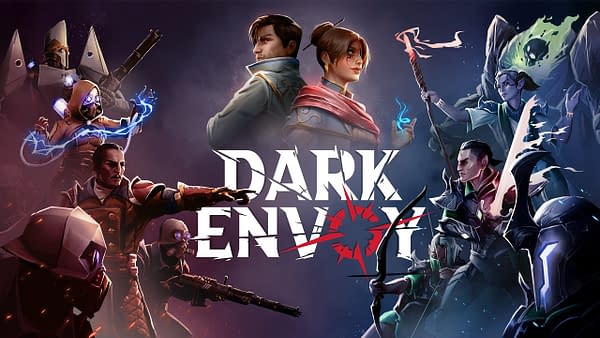 "Malakai and Kaela are children of war refugees, living the day-to-day life of adventurers as they seek ancient relics and forgotten places. Soon they too will have to learn how to survive in the chaos of war, as blood and tragedy will mark the beginning of their true journey. Dark Envoy merges together a rich, non-linear story and tactical, party-based combat with dynamic gameplay flow and high-quality visuals and effects. Further, it blends modern concepts with classic genre tropes, creating a distinct and unique RPG gaming experience."
"The main component of Dark Envoy is a story campaign that can be completed alone or in online co-op mode with another player. Grab a friend and travel the world, seeking out whatever dungeons, challenges, and riches may come your way. Enjoy the story and search for ancient relics and forgotten places together. Jäan has exploded into total war as humans challenge the old balance and traditions of magic with their mana-based technology. Humans, mysterious beings with a far more mysterious past, are newer to this world but have risen under the banner of the self-proclaimed emperor to establish a place they can finally call home."