One of the last things we got to see from Tokyo Game Show 2019 was a full gameplay presentation for Hideo Kojima's Death Stranding. Earlier over the weekend, we got the lovely poster you see here and a video kind of showing what the plot of the game was, but not the full picture. That all changes on the final day as Kojima walked out on stage and gave us a gameplay video as we got a brief look around of what's going on.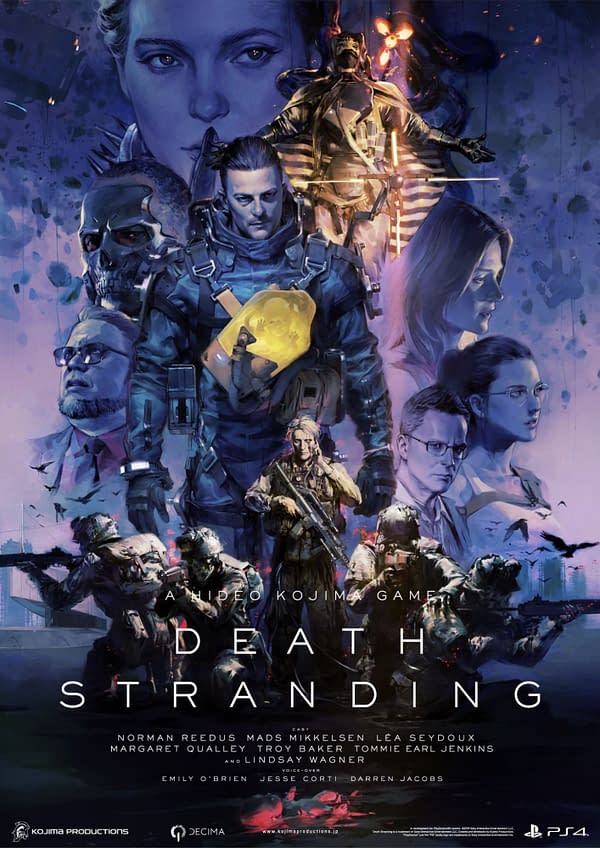 The video below is the best version of it online as of when we're writing this, coming to you from GameSpot. We get to see some of the mechanics, how the thing on his back sort of works, his secret base in the ground that acts like a bachelor pad, and more. We also get to explore a little of the world around us. And just in case you're curious, you can check out Sam's package. But he will eventually cover himself, get angry, and punch the camera. So kudos to Kojima for that little interactive moment as we now know he's making video games self-aware and giving them shame. You also get to watch him bathe for a second.
So… pretty much like everything else we've had revealed about Death Stranding, it's cool to see, but totally useless in telling us what this game is about.
Enjoyed this article? Share it!