Ed Boon Reveals Sindel's "Mortal Kombat 11" Character Model
The remaining DLC characters for Mortal Kombat 11 are starting to get revealed, with the latest to join the bunch being Sindel. The game's co-creator, Ed Boon, revealed the new artwork on Twitter, and man does this look scary and impressive. As you can see from this design, they're apparently keeping the primary character a revenant rather than doing the timeline thing and just making her human from another era. Although we all know there will probably be skin changes for the character so you may get her as a human after Quan Chi brought her back to life, or possibly all the way back to when she was the queen of Edenia.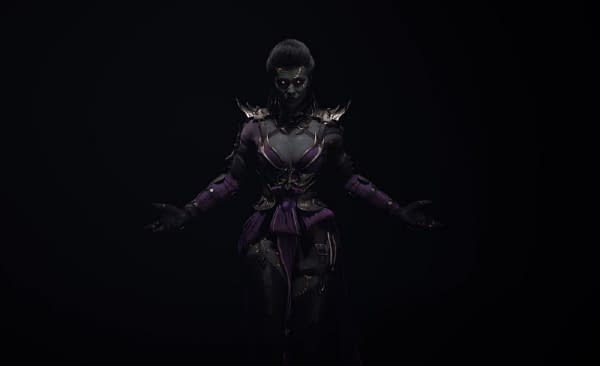 The text that came with the post is making a lot of people question what's up, as Boon wrote "7 deadly Sindels". Could this be a hint that we'll see the proper reveal of new characters in a week, or is this just Boon having some fun wordplay to mess with Mortal Kombat 11 fans? We'll find out in about a week, but we're guessing if they're showing off character models right now, it's only a matter days before we start seeing videos creep onto their official YouTube channel.