Electronic Arts May Be Working On "Star Wars Jedi: Fallen Order" Sequel
According to the latest reports, it appears Electronic Arts are working on a pair of new games, one of them being a sequel to Star Wars Jedi: Fallen Order. The news comes from Kotaku who talks about a number of projects that are either in development or have been canceled. The first one being a sequel to the 2019 title, which we all kinda assumed was coming after the game did well. There are no real details beyond that to hint at a story or where they are in development, but we assume it has to be pretty early if they waited to see how the game performed.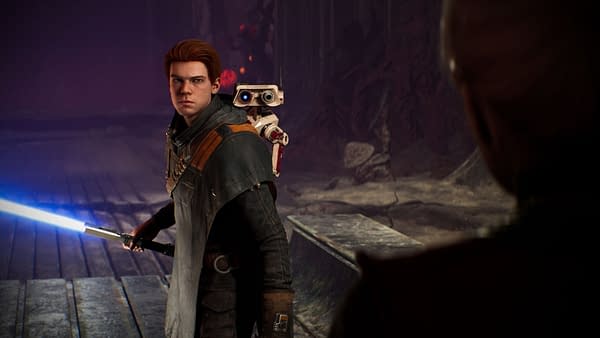 The second game doesn't have much context for it. All we know is that it's being worked on at Motive Studios and is a "smaller, more unusual project". Whatever the case may be, it's interesting to know that Electronic arts decided to immediately jump on board the sequel train. Now, here's hoping they take their time with it and not just rush something into productions and release without making sure it's up to snuff. Or else they may end up with a backlash from the fans like they experienced with Star Wars: Battlefront II.