Focus Home Lets Us Play Saber Interactive's World War Z Game
The last game we got to try at Focus Home Interactive's What's Next event was a proper chance to play Saber Interactive's World War Z game. We've written about this game a few times and we've had some interesting expectations, but like a lot of zombie games we've recently played, we've had trepidation about what exactly we'll end up getting at the end. We got to try two specific modes here, the first being the four-player co-op story and the other being team combat. The story we got to play was the first chapter in Russia, where we got to play as a few different characters tied to the story and had the chance to play around with some gun choices. We made our way through the story and got to experience what it's like sneaking around, dealing with screamers, and the various kinds of zombies who are there to straight up murder us.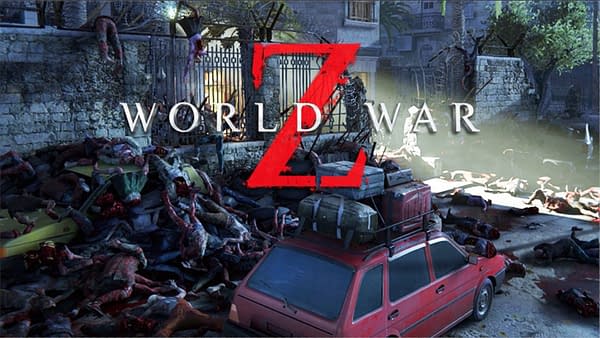 When we got into teams we were playing King Of The Hill format in a 4-v-4 match. You get a wider array of characters to choose from as well as weapons before diving in, with some options to raise hell if need be. You'll run around the map taking out not just the other team but random zombies that pop up, not to mention packs of 500 zombies that come rushing in on a timer if the game is going too slow. My team won with a score of 200-18, I'm not saying it was a landslide, but that sure looks like one. The character choices are interesting as everyone has their own speeds, skills, and options available to them to make matches go their way in very different ways.
After leaving the demo, I can honestly say this was the BEST game we tried out during the event. This is what Overkill's The Walking Dead SHOULD have been and never was. If you're looking for a badass zombie game, you can't go too wrong with this one. We'll be able to see the entire game shortly and get you a proper review as World War Z will be released on April 16th for PC, PS4, and Xbox One.